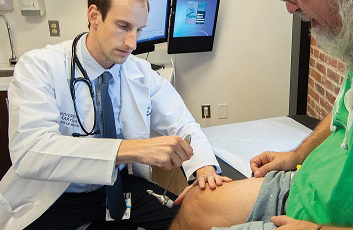 Physicians from University of Maryland Pain Medicine are now seeing patients for the full spectrum of body pain at our Camden Yards practice.
Our board-certified pain specialists treat the following:
Headache
Back pain
Neck and shoulder pain
Nerve and joint pain
Pelvic pain
Cancer-related pain
Be seen within a week. Call 410-448-6824.
Address: 351 W. Camden St., Suite 501, Baltimore, MD 21201