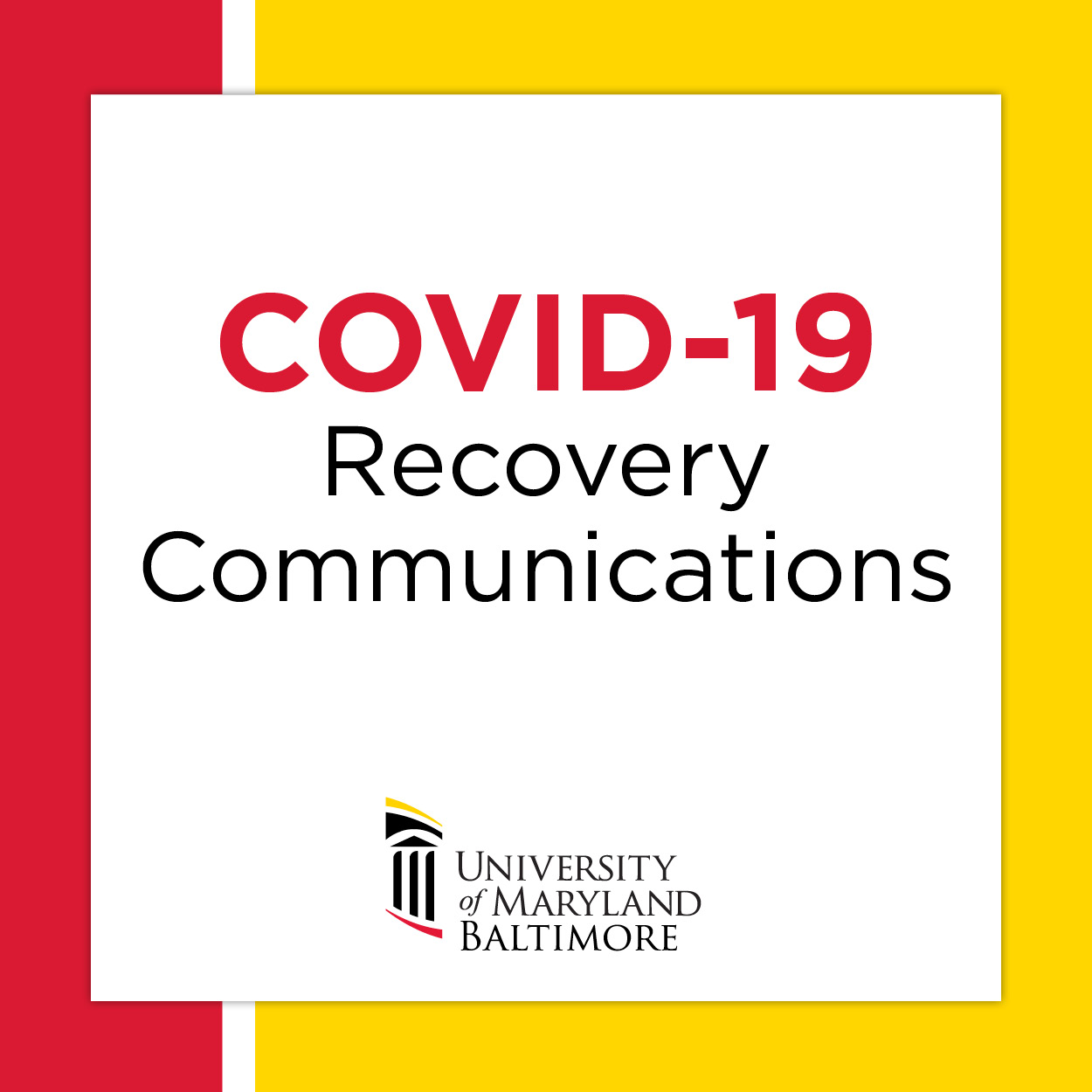 University of Maryland, Baltimore (UMB) faculty, staff, and students can now allow all of their COVID-19 test results and COVID-19 vaccination history to be captured in one click.
The Chesapeake Regional Information System for our Patients (CRISP) is the Maryland electronic health record system. UMB's agreement with CRISP to directly release student COVID-19 test data (with student permission) has now been expanded to permit collection of COVID-19 vaccination history. It also now includes employee data, with the employee's consent.
The information will be used for public health purposes to help make decisions about preventive measures, and identify members of the UMB community at risk of infection from exposure to COVID-19.
Access the CRISP waiver form by entering the site using your UMID authentication. This will populate the form with your name and email address. Your authorization via this form will permit CRISP to share your COVID-19 vaccination history with school leaders, department managers, and the occupational/student health clinical team. Only the clinical team will receive your COVID-19 test results.
Permitting this sharing reduces form fatigue by eliminating the need to disclose your latest Maryland test results and Maryland vaccination records via SAFE on Campus or the UMB Vaccination Form, and will be convenient if booster shots are issued in the future for COVID variants.
One exception will be the University of Maryland School of Nursing (UMSON). UMSON students will still need to upload COVID-19 vaccination records to CastleBranch, because it needs all student immunizations in one place for clinical placement purposes.
CRISP primarily shares the data from health care facilities and testing sites within Maryland. Out-of-state vaccination records and COVID-19 test results will likely still need to be shared via SAFE on Campus or the UMB Vaccination Form.

This sharing agreement will capture COVID-19 test results dating to Sept. 4, 2020, and vaccination information dating to the emergency use authorization issued for each vaccine manufacturer (Dec. 11 for Pfizer; Dec. 18 for Moderna; and Feb. 27 for Johnson & Johnson/Janssen).
The authorization lasts one year from the date you sign the form, and you can remove your authorization at any time.
More information can be found on the CRISP form.