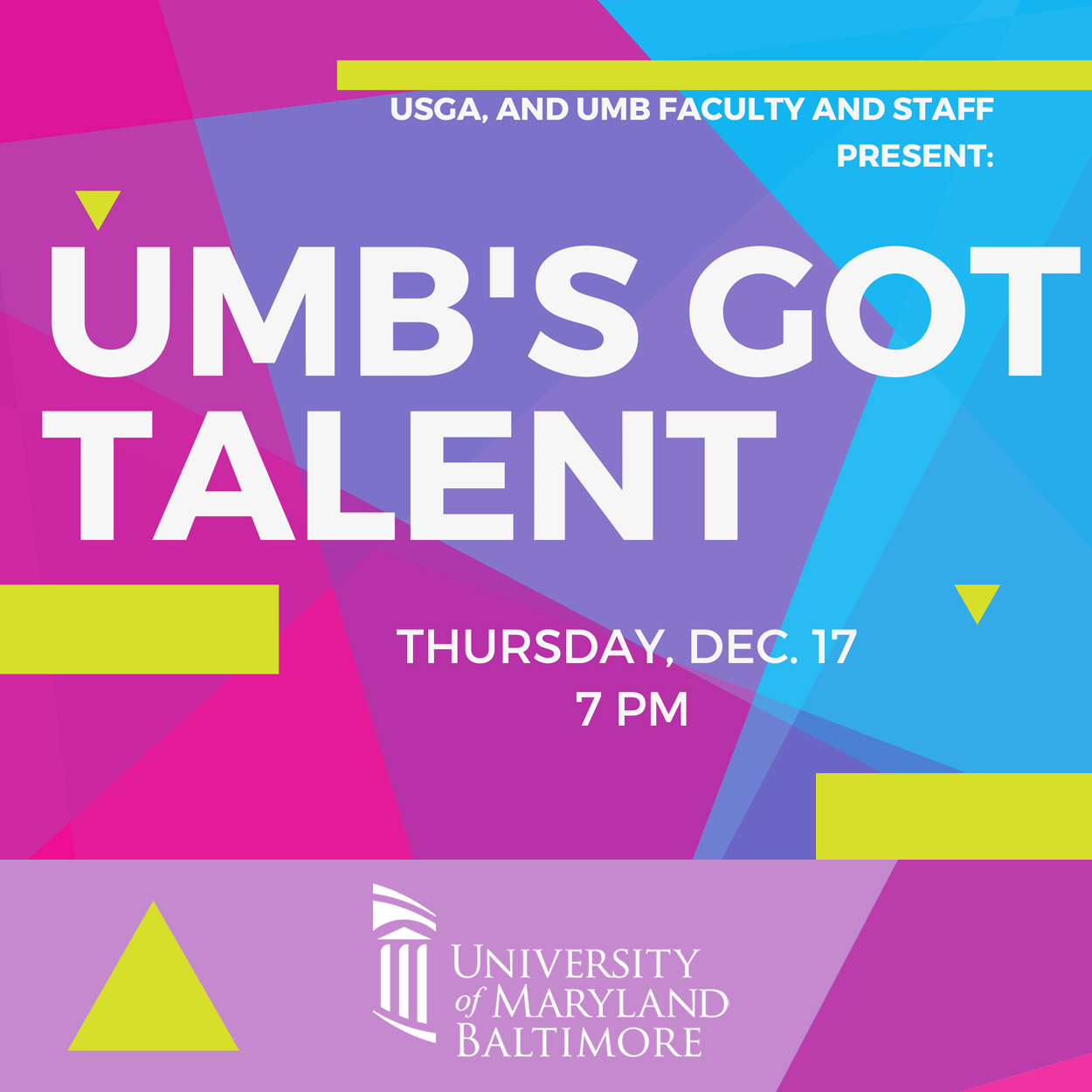 The University of Maryland, Baltimore (UMB) is hosting a talent show to highlight the amazing talent of our students, staff, and faculty.
If you would like to showcase your talent, such as singing, dancing, poetry reading, playing an instrument, or other talents, and can do so in a clip that is five minutes or less, please apply!
The show will be held Dec. 17 at 7 p.m. It may be a live performance or a prerecorded session.
For more information, email umbgottalent@gmail.com.