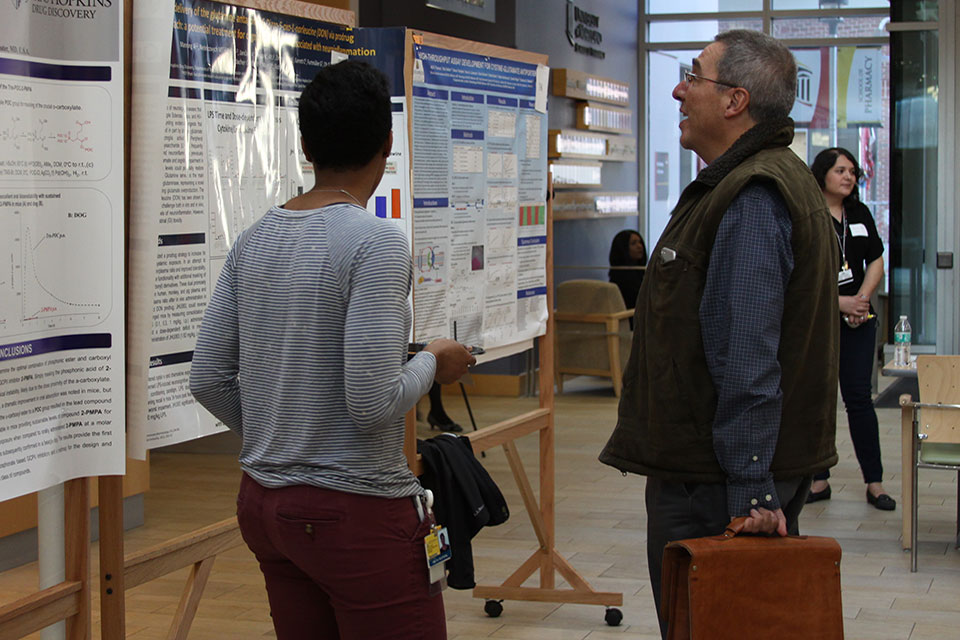 The UMB-JHU Joint Symposium on Drug Discovery will provide an open forum for scientific exchange and interactive communication among students, postdoctoral fellows, and faculty at two of Baltimore's prime academic institutions.
Scheduled for Tuesday, Dec. 3, 2019, from 11:30 a.m. to 6 p.m., at the University of Maryland School of Pharmacy, this conference will feature oral presentations chosen from submitted abstracts as well as poster presentations that showcase the robust community of drug discovery research led by these two institutions in the Baltimore area.
Ample networking opportunities will also be provided during the symposium through lunch and evening cocktails to foster informal interactions among participants and reinforce foundations for future collaborative efforts between the two institutions.
There is no cost to attend the event, but registration is required.