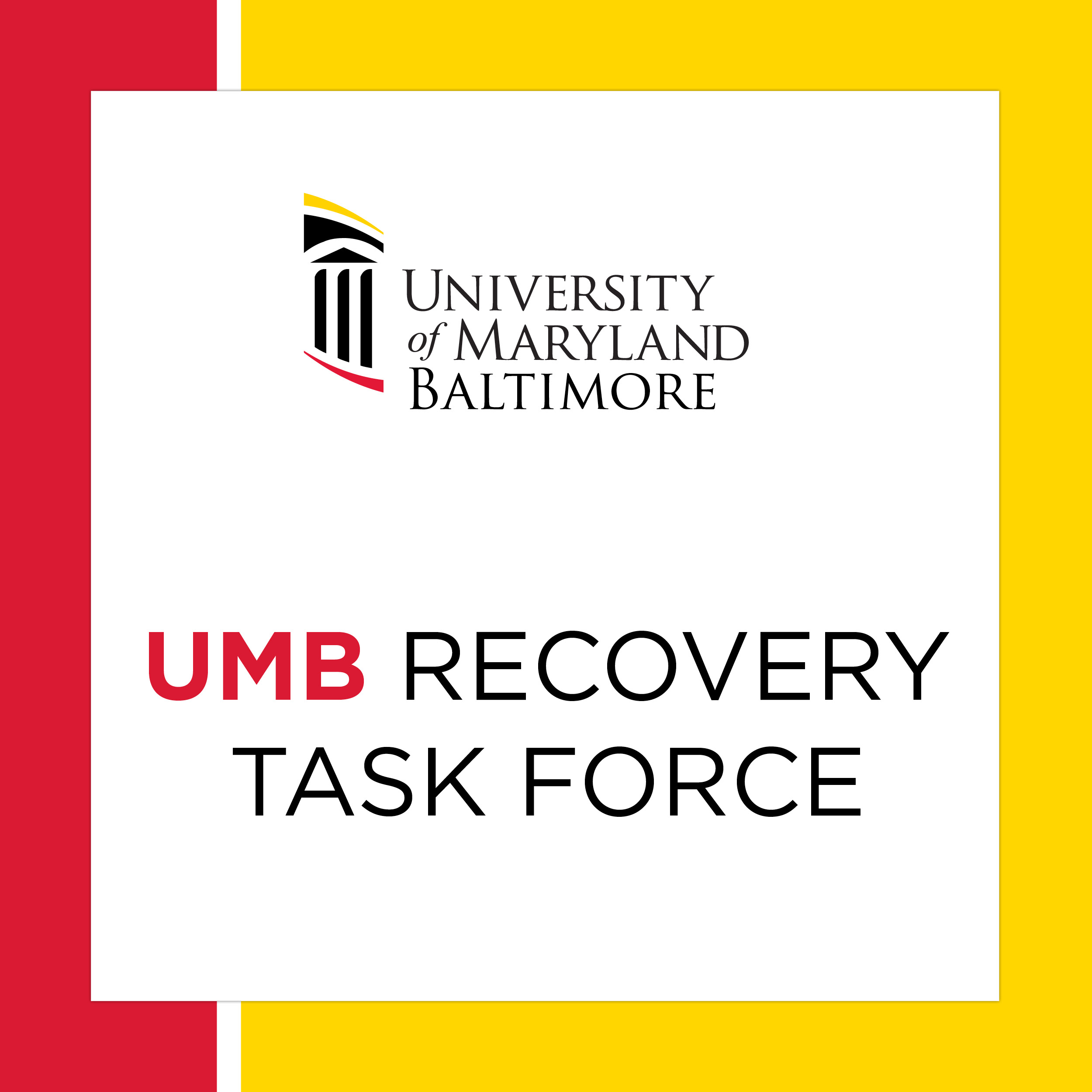 University of Maryland, Baltimore (UMB) students and employees who will be at UMB-owned and -operated facilities (e.g., Baltimore campus, Universities at Shady Grove, and Donaldson Brown Riverfront Event Center) between Nov. 30 and Dec. 18 are strongly urged to obtain a COVID-19 diagnostic test within that time period.

Effective Jan. 1, 2021, each student, faculty, and staff member approved to be on campus will be required to have a COVID-19 test that was obtained within 14 days prior to their first day on campus. The negative COVID-19 test result must be uploaded into the SAFE on Campus symptom monitoring system (or Castle Branch) before arriving on campus.

The only exception is for new employees whose start date is after Jan. 1, 2021, and who are designated as Mission Critical On-Campus for Pandemic Circumstances. Those employees may be on campus and begin working, but they must obtain a COVID-19 test as soon as practical (generally understood to mean within two weeks of their first day with UMB).
UMB also continues to strongly advise people to refrain from non-essential travel. The Centers for Disease Control and Prevention says that travel, and hosting guests who travel to you, increases the chance of getting and spreading the virus that causes COVID-19.

If it is mandatory for you to travel outside of Maryland, you are strongly advised to immediately get a COVID-19 test upon your return to Maryland or within 72 hours before travel to Maryland and to self-quarantine until the test result is received. The testing and quarantine recommendations do not apply to travel that is part of a student's or employee's daily commute.
Community testing locations can be found here.