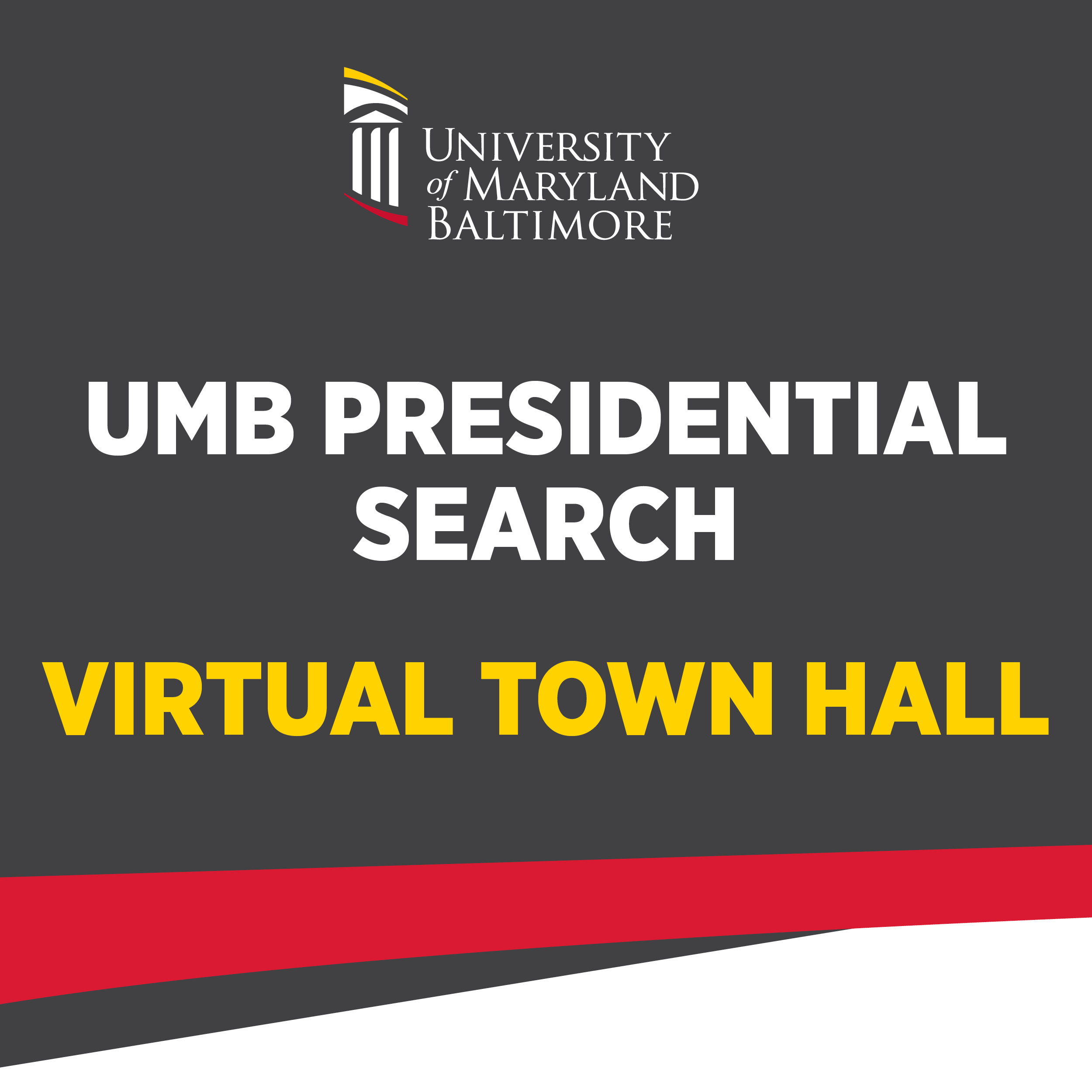 The University of Maryland, Baltimore (UMB) Presidential Search Committee will hold the second of two open virtual open town hall meetings on Monday, July 20, at 5:30 p.m. to gain input from the UMB community.
"These meetings are an opportunity for you, members of the UMB community, to share your thoughts about the ideal characteristics and qualifications for our next president, comment on the presidential position profile, and nominate potential candidates," search committee chair William T. Wood, JD, said in an email.
Here is the link to join:
Monday, July 20, 5:30 p.m. - 6:30 p.m. Join the town hall here.