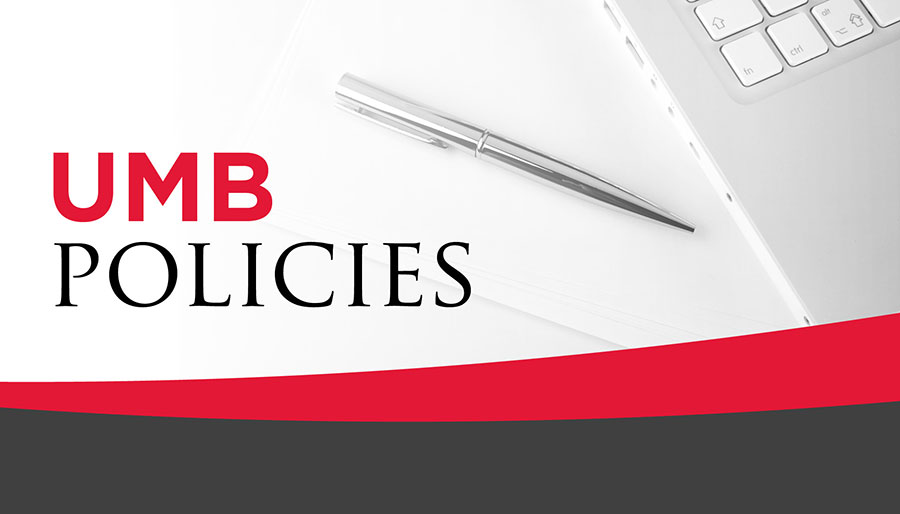 Here are some frequently asked questions (FAQs) on UMB's revised Policy on Telework.
When does the new telework policy become effective?
Aug. 15, 2021. The COVID-19 Status of Operation and Telework Policy will remain in effect until Aug. 15, 2021.
Who is eligible to telework?
Any full- or part-time staff employee (exempt, nonexempt, Contingent Category II) whose job functions, as determined by the employee's supervisor, can be performed effectively from a location other than a physical UMB worksite and whose productivity, in the supervisor's opinion, can be measured and maintained or improved through telework.
As a supervisor, may I reject a request from an employee to telework one day per week?
Where an employee requests to telework one day per week, a supervisor may reject the request at the supervisor's sole discretion, but if asked should articulate a valid reason for denying the request based on the nature of the job, the effectiveness of the employee, or any of the guidelines listed in the policy. An employee's request to telework two or more days per week may be denied at the discretion of the supervisor without need to articulate a reason for denying the request.
May I allow an employee to telework three or more days per week?
The decision to permit an employee to telework ordinarily rests with an employee's supervisor. However, the decision to allow an eligible employee to telework three or more days per week or to allow a Contingent Category I staff employee to telework additionally requires permission from the appropriate dean or vice president (or designee).
Can an employee's performance be considered when responding to a request to telework?
Yes. To be approved for telework, an employee must have a performance rating of at least "meets standards" and a track record of performing work accurately and efficiently without the need for close supervision. Having a "Meets Standards" rating does not guarantee an employee the option of telework as some jobs and some employees are more productive and effective when work is performed in person. At the discretion of the supervisor, a new employee who does not have any performance rating may be considered for telework prior to receiving a performance rating.
Do employees have to supply their own equipment to telework?
Employees are responsible for their own equipment in the remote worksite. Departments may elect to provide a teleworker with access to UMB equipment such as computers, printers, cables, software, or furniture. Equipment provided to a teleworker remains the property of UMB and must be returned upon termination of employment.
Are employees allowed to telework at a remote site that is in a state other than Maryland?
Employees are not authorized to regularly telework from a remote worksite that is in a state other than Maryland except where the arrangement has been approved in accordance with UMB's Out of State Work Policy.
Will employees be required to sign a new telework agreement?
Yes. An updated telework agreement will be released in August.
Are dependents allowed to be in the remote worksite during telework?
Yes. Employees are not prohibited from teleworking while dependents are present, but telework should not be considered a substitute for dependent care. If dependent care requirements would prevent an employee from devoting full attention to telework, the employee is expected to make alternative dependent care arrangements.
Can I require my employee to be on campus during a regularly scheduled workday?
Yes. Attendance at an employee's primary workplace for on-site meetings, conferences, training sessions, and similar activities may be required on scheduled telework days at the sole discretion of the supervisor. Where practical, a supervisor should give an employee two weeks' notice of required on-site activities. Transportation and parking costs for such attendance are the employee's responsibility.