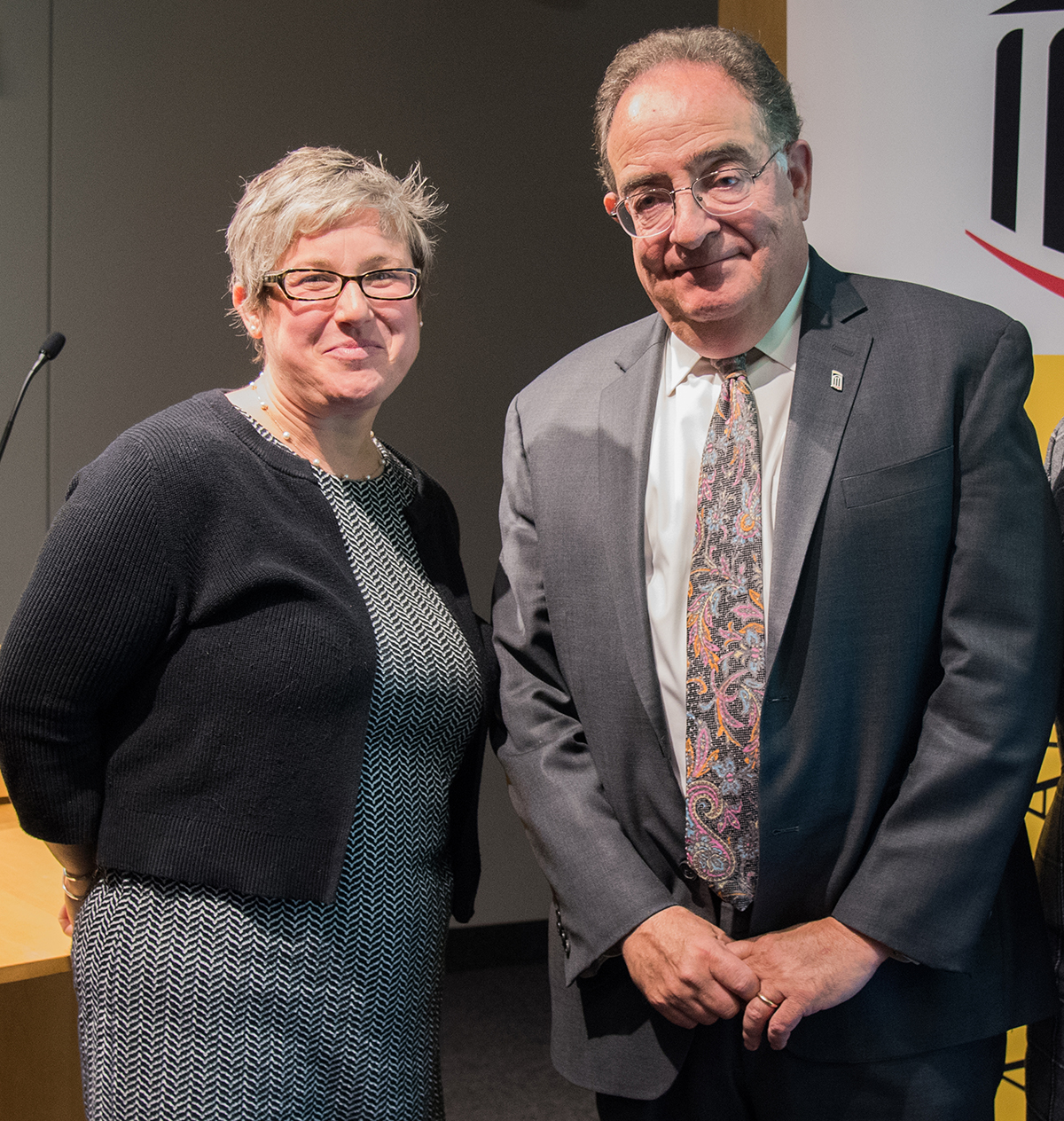 President Jay A. Perman, MD, and Title IX Coordinator Mikhel Kushner, JD, MSW, are holding a series of town hall sessions across the UMB schools. They invite students, faculty, and staff to join as we continue the conversations on issues of Title IX and sexual harassment at UMB. The schedule for the sessions follows:
Graduate School:

March 26, noon, SMC Campus Center, Room 349

Carey School of Law: April 4, 3:15 p.m., Ceremonial Courtroom
School of Dentistry:

April 12, noon, Room G-310

School of Social Work:

April 15, noon, Room 3E14/3E34

School of Nursing: April 24, noon, Room 130

School of Pharmacy:

April 24, 2 p.m., PH N203



School of Medicine: May 1, noon, Leadership Hall
Members of Task Force Announced
In addition, on March 14, Perman announced in a letter to the UMB community the members of a task force that will independently examine issues of sexual harassment and discrimination at UMB.