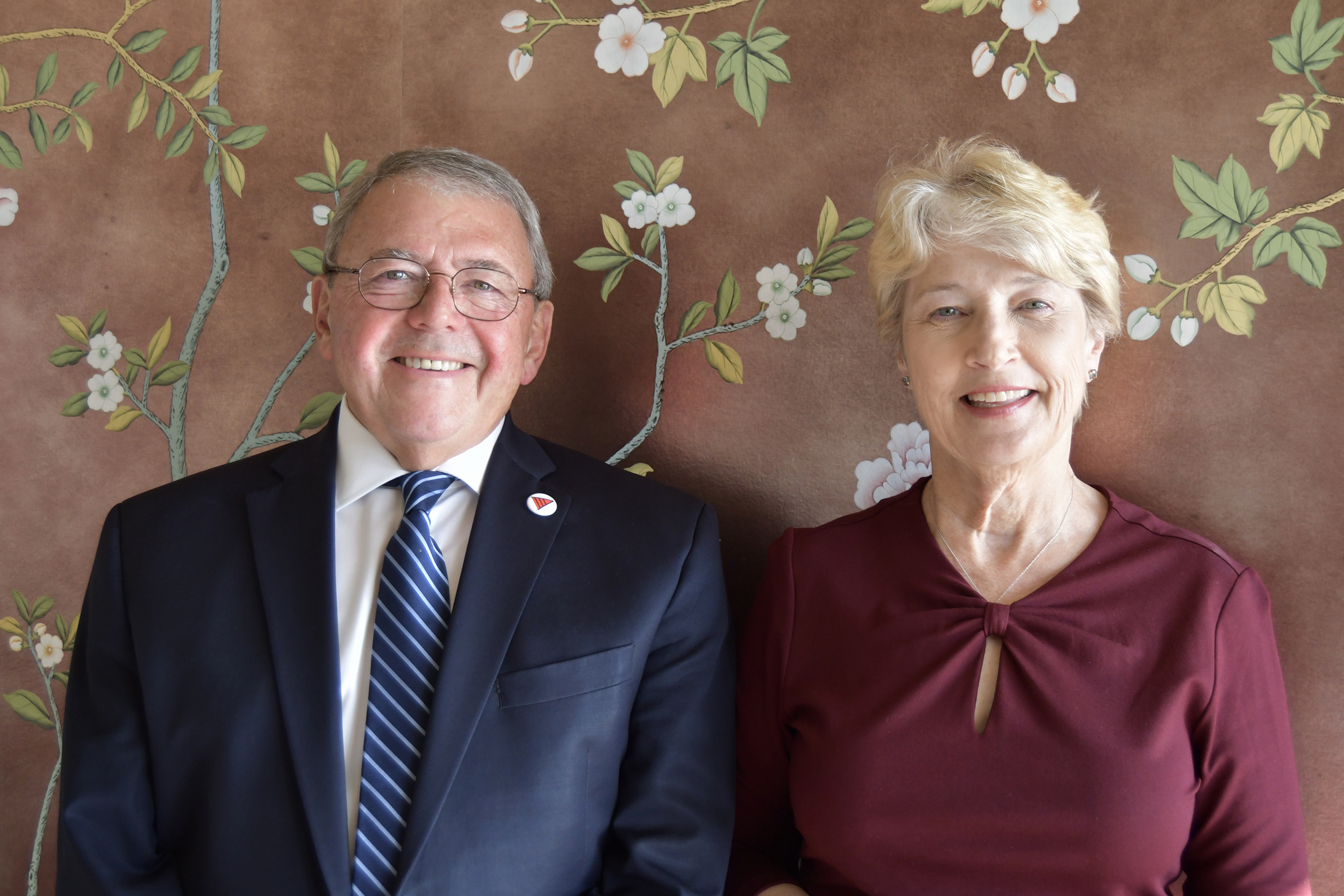 The University of Maryland Baltimore Foundation's (UMBF) Distinguished Service Award recognizes the outstanding achievements of volunteers — or a team of volunteers — who have substantially contributed to enhancing and sustaining UMB.

---
Marco and Debbie Chacón have been valued members of the UMB community for many years, generously supporting entrepreneurial, philanthropic, and educational initiatives.
In 2009, they moved the company they founded, Paragon, to the University of Maryland BioPark, and it quickly grew to become the largest company there, employing hundreds and collaborating extensively with UMB. In 2014, Marco Chacón joined UMBF as a trustee and has been a consistent source of advice and counsel as well as an advocate, leader, and trusted mentor regarding the strategic direction of the Graduate School.
Most recently, the Chacóns founded the Alicia and Yaya Foundation, which has been a generous benefactor of UMB as it supports science, education, children, and the less fortunate. In 2019, the foundation established the Alicia and Yaya Global Fellowship Program to enhance global learning experiences, support innovation in global health, and foster relations between UMB and institutions in Costa Rica.
The Alicia and Yaya Foundation has always prioritized supporting those when they need it most. At the outset of the COVID-19 pandemic, it supported the Graduate School Student Emergency Fund to help students alleviate unexpected financial difficulties brought on by the crisis. The foundation also provided support to sustain operations and complete the final phase of construction of UMB's new Community Engagement Center. Finally, it pledged support to a new cohort of UMB CURE Scholars as they receive innovative STEM programming and academic support from sixth grade to high school graduation and beyond.
UMBF honors the Chacóns with the 2020 Distinguished Service Award in recognition of their dedication to UMB, our students, our community, and innovations in global health and education.