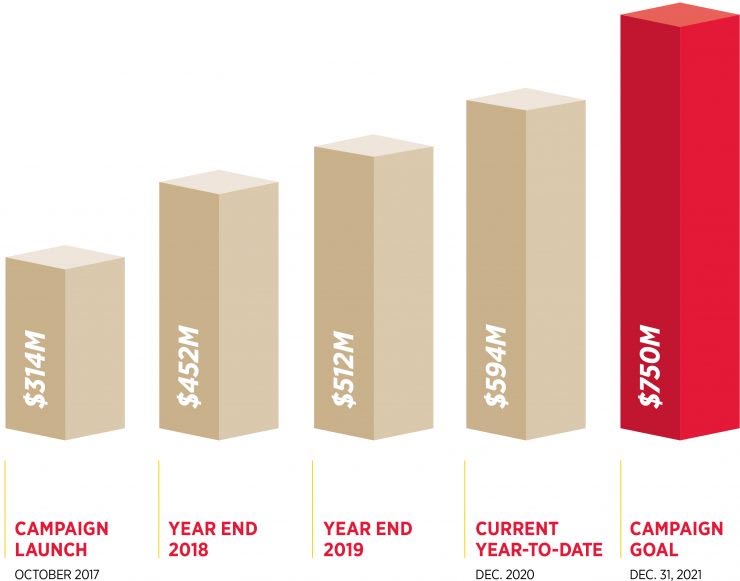 The true light of philanthropy came shining through stronger than ever this challenging and difficult year, as the Catalyst Campaign topped the $594 million mark in its quest to achieve its $750 million goal.
Read more about the campaign's impact on our UMB community in the December 2020 issue of SPOTLIGHT newsletter.
To learn more about how you can help shine philanthropy's light across UMB's schools and community engagement initiatives, contact the UMB Office of Philanthropy at catalystcampaign@umaryland.edu.