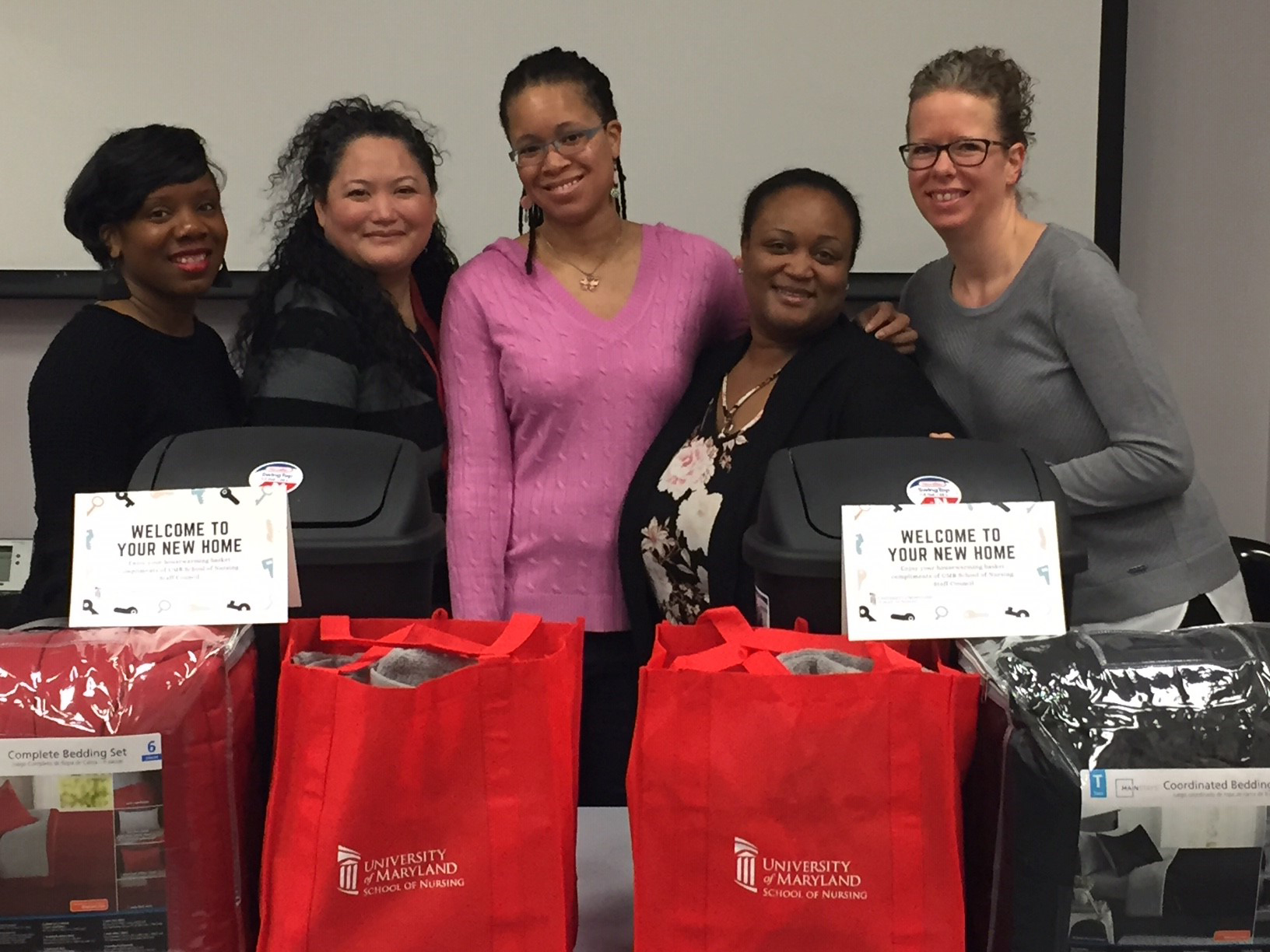 The UMSON Staff Council raised $197 through the Valentine's Day Bake-off. With the funds donated, Staff Council put together two housewarming baskets for the Weinberg House, which helps individuals and families transitioning from homeless or temporary housing situations into more permanent housing, and the housewarming baskets will help them settle in with basic household needs.
The Staff Council Executive Board would like to thank all staff and faculty who contributed baked goods, came to enjoy their colleague's culinary skills, and donated to a great cause.
In photo: Staff Council members (from left) Terria McClain, Jennifer Volberding, Mikki Coleman, Tara Wells, and Kristy Novak assemble housewarming baskets for the Weinberg House.