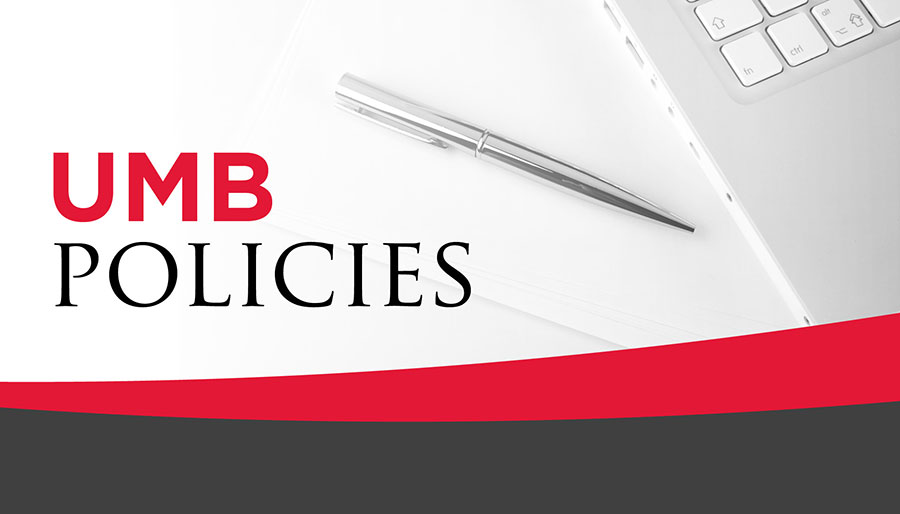 An update to III-6.30(A) UMB Policy on Confidentiality and Disclosure of Student Records has been approved, effective Aug. 17, 2020.
This update expands the conditions under which disclosures may occur without prior consent, in compliance with federal regulations and University System of Maryland policy, to include:
To a victim of an alleged perpetrator of a crime of violence or a non-forcible sex offense. The disclosure may only include the final results of the disciplinary proceeding with respect to that alleged crime or offence, regardless of the finding.
To the general public, the final results of a disciplinary proceeding, if the school determines the student is in alleged perpetrator of a crime of violence or non-forcible sex offense and the student has committed a violation of the school's rules or policies with respect to the allegations made against him or her.
To parents of a student regarding the student's violation of any Federal, State or local law, or of any rule or policy of the school, governing the use or possession of alcohol or a controlled substance if the school determines the student committed a disciplinary violation and the student is under the age of 21.
The disclosure concerns sex offenders and other individuals required to register under section the Violent Crime Control and Law Enforcement Act of 1994.
The UMB policy can be found here.