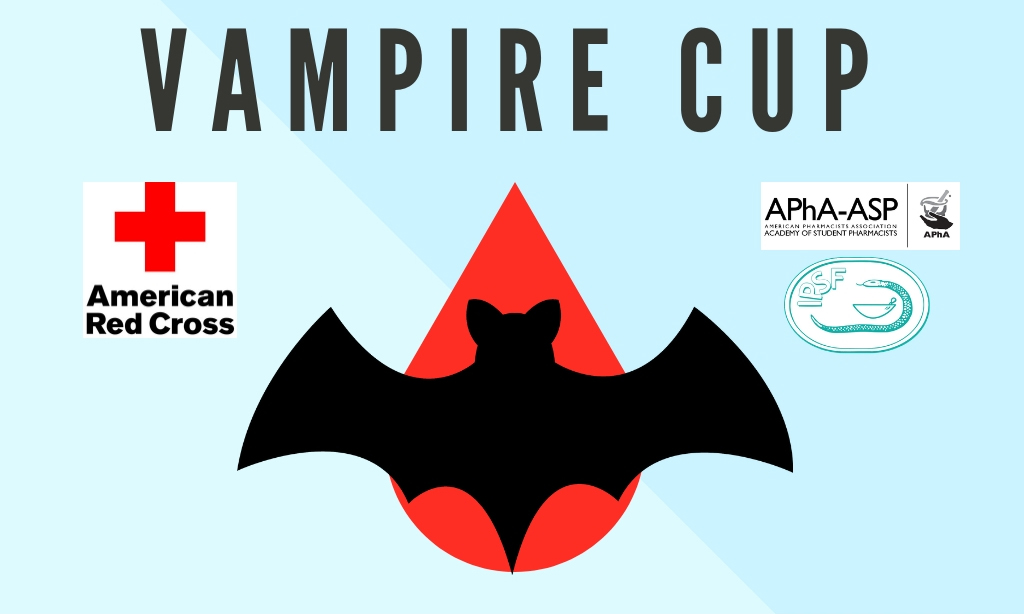 Did you know that one pint of blood can save three lives?
Join the Red Cross and the School of Pharmacy's APhA-ASP/IPSF, and donate blood for the 2019 Vampire Cup, which will be held Tuesday, April 23, from 10:30 a.m. to 4 p.m. at the Fireside Lounge on the first floor of the SMC Student Center.
Walk-ins are accepted, but it is preferred that you sign up in advance. For more information, contact Michelle Kim at michellekim@umaryland.edu.
Sign up to donate blood at the link below.