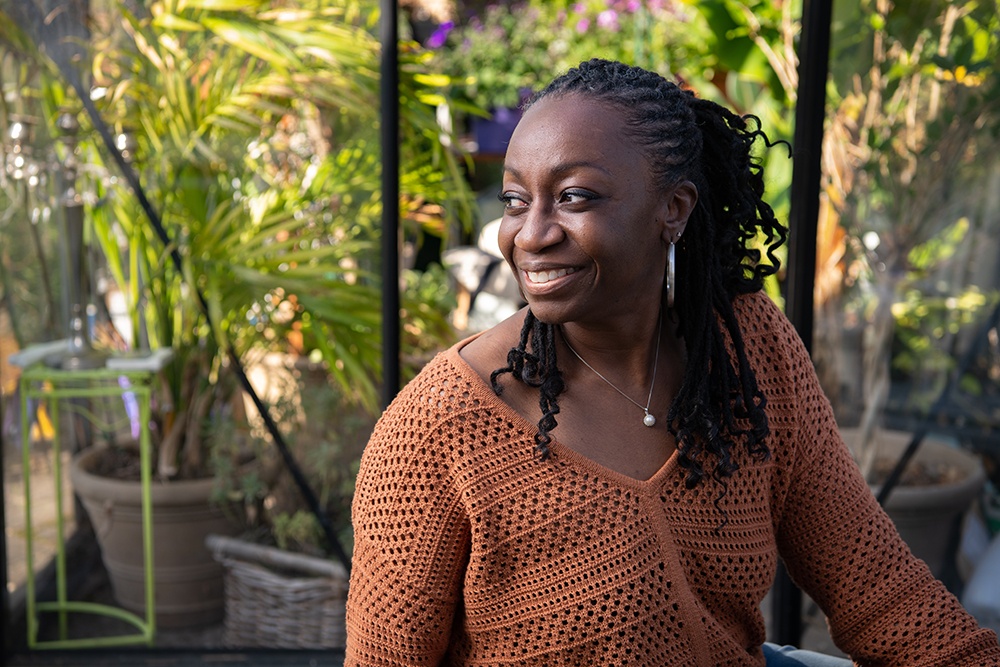 Read more about the Social Work Community Outreach Service executive director's work in "CATALYST" magazine.
---
Standing in the shadow of the Superdome in 2006 after Hurricanes Katrina, Rita, and Wilma devastated New Orleans the previous year, an American Red Cross worker found herself feeling guilty.
Wendy Shaia, EdD, MSW '01, had the luxury of being able to return to her hotel room or fly back to Washington, D.C., to evaluate the Red Cross' long-term recovery efforts in the Big Easy and collect her paycheck while the people she encountered continued to be traumatized.
"If 100 percent of people do not have the opportunity to be able to make it, we are failing as a society," Shaia said. "We don't often say that because we're caring, good people. But if you're caring, good people, and you're not having an impact, then what's the point?"
Why couldn't nonprofits use their money to help people who received Federal Emergency Management Agency money but couldn't finish rebuilding their roof? Or help find dry land and a property with working indoor plumbing?
"I got to the point where it was very hard for me to even really reconcile my role in that," said Shaia, a clinical associate professor at the University of Maryland School of Social Work (UMSSW) who has led the school's Social Work Community Outreach Service (SWCOS) since 2013. "The way that I have lived my life, since then, is asking myself those questions."
Admittedly, they are uncomfortable questions when they are turned inward toward the organizations where she has worked since. That hasn't changed one bit since then for Shaia. She asked herself this question: What is the point of being in the business of helping people meet their basic needs if you can't address the external forces impacting their lives?
SHARP Framework
Less than a decade later as executive director of SWCOS, her clinical director, Christopher S. Beegle, MSW, LCSW-C, asked Shaia a similar question about the effectiveness of the Family Connections program, which helps families meet basic needs when their children meet the risk criteria of maltreatment. He said he kept helping the same families who were coming back for more help.
Peeling back the layers, Shaia and SWCOS found that they weren't addressing the root causes and barriers these families would face. Most important of all, they weren't talking about race; racism has been the genesis of much of the poverty in Baltimore. That grew into bigger conversations about the policies inherent in many organizations and government services that fostered structural oppression and systemic racism.
To get to the point where the program could start funding immediate needs for families without putting so many conditions on receiving assistance, the staff had to reverse-engineer how assistance would be granted.
That led to Shaia creating a framework that would train social workers and the clinical students at SWCOS through a lens of anti-racist policies. In 2019, Shaia published this framework called SHARP:
Structural oppression: What are the issues in the person's physical and social environment that impact the person and his or her ability to be successful?
Historical context: What historical issues impacting the person's environment/community might be relevant to the issues the person is experiencing now? How has this history contributed to the situation the person is in now?
Analysis of role: What will be the provider's role in this service relationship: maintainer or disruptor of the status quo? There is no neutral space.
Reciprocity and mutuality: What strengths and gifts can the person share with the provider and with his or her community?
Power: What can the person do, alone and/or with others, to change the impact of historical and structural oppression?
Since then, that framework has been applied to all of the programs within SWCOS that has made it a true wraparound organization. There is the Positive Schools Center that focuses on the well-being of K-12 principals and staff and empowers them with strategies to have students communicate with each other to resolve conflicts as a deterrent to suspensions. Or the Social Worker in the Library program where patrons at Enoch Pratt Free Library branches can get assistance from a Master of Social Work student. And the list goes on with program management, public policy work, and care coordination for families referred to SWCOS.
Read more about Shaia and her work at SWCOS at CATALYST magazine.
---
You can read the Spring 2022 issue of CATALYST magazine, which highlights the incredible work done by School of Medicine scientists and clinicians who successfully transplanted a genetically modified pig heart in a patient who survived for two months. We also share stories about law school alumnus Tamika Tremaglio, who now leads the National Basketball Players Association; the UMB CURE Scholars Program's first cohort going to college; the 50th anniversary of the School of Pharmacy's Maryland Poison Center; and much, much more!