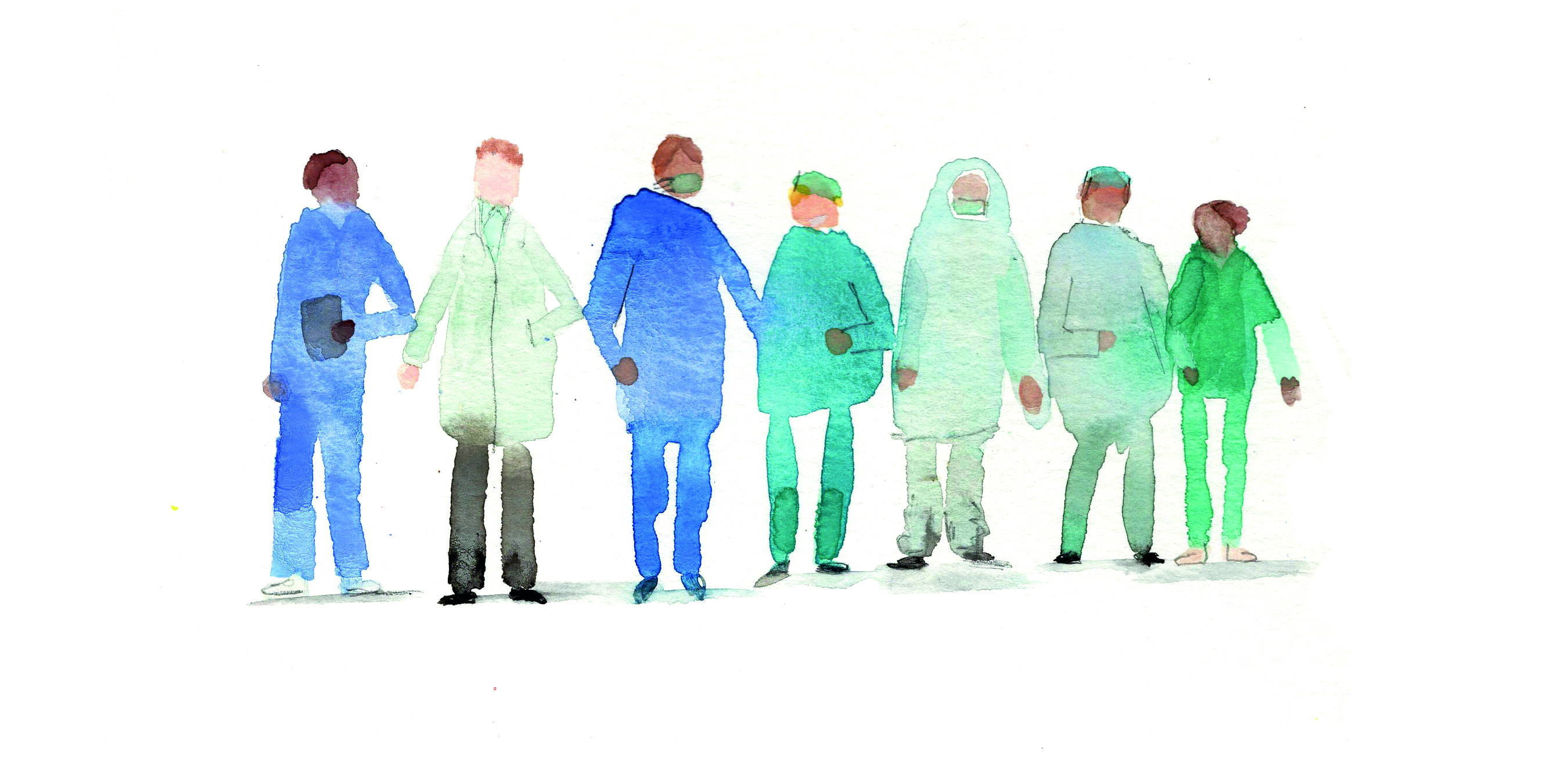 Lisa Rowen, DNSC, MS '86, RN, CENP, FAAN, chief nurse executive, University of Maryland Medical System, describes how the pandemic has served as a powerful catalyst for innovation in health care.
---
The COVID-19 pandemic has served as a powerful catalyst for innovation in health care. At the University of Maryland Medical System (UMMS), we are embracing this unique opportunity to transform long-held practices. For example, we've streamlined cumbersome and time-consuming documentation requirements to optimize patient care. Now, it's time for our hospitals to innovate new models of patient care delivery and caregiver roles.
With great timing, the American Association of Colleges of Nursing (AACN) has called for a more competency-based and clinically integrated curriculum for student nurse education, as outlined in its new Essentials. UMNursing, the partnership between UMMS and UMSON, has a similar, shared objective of evolving nursing education and health care delivery.
In light of a severe nursing shortage in the United States, we have launched a novel pilot, the Academy of Clinical Essentials (ACE), with great expectations for positive outcomes for both UMMS and UMSON.
According to the Bureau of Labor Statistics' Occupational Outlook Handbook, registered nursing jobs in the United States are projected to grow 9% a year over the next decade, creating a need for more than one million nurses by 2030. Many of these job openings are expected as a result of nurses leaving jobs in hospitals – and sometimes the profession – for many reasons, including burnout from increasing demands on health care workers, lucrative travel or agency contracts, and an aging workforce.
To bolster our current and future nursing workforce, ACE aims to modernize the traditional clinical education model to offer experiential, competency-based education in which a mixed cohort of fundamental and advanced nursing students are paired with an UMMS-funded clinical instructor to take a full patient assignment for one 12-hour shift each week. In alignment with AACN'S Essentials, ACE elevates student nurse education by mirroring an authentic inpatient nursing experience.
A silver lining of the pandemic, ACE is mutually beneficial for both UMMS and UMSON. An ACE cohort will create better staffing ratios on units where there may be some nurse vacancies. It also provides experienced UMMS nurses an opportunity to diversify their role by being a clinical instructor for future nurses. This increases engagement for UMMS nurses and provides an additional clinical site for students at UMSON. Student nurses in ACE will have a better learning experience in smaller groups and more hands-on clinical time than ever before.
It is our hope that ACE produces more workforce-ready nurses who are eager to work in our health care settings and provide compassionate, high-quality care to the communities we serve across Maryland.
---
THIS ARTICLE FIRST APPEARED IN THE SPRING 2022 ISSUE OF NURSING FORUM MAGAZINE.