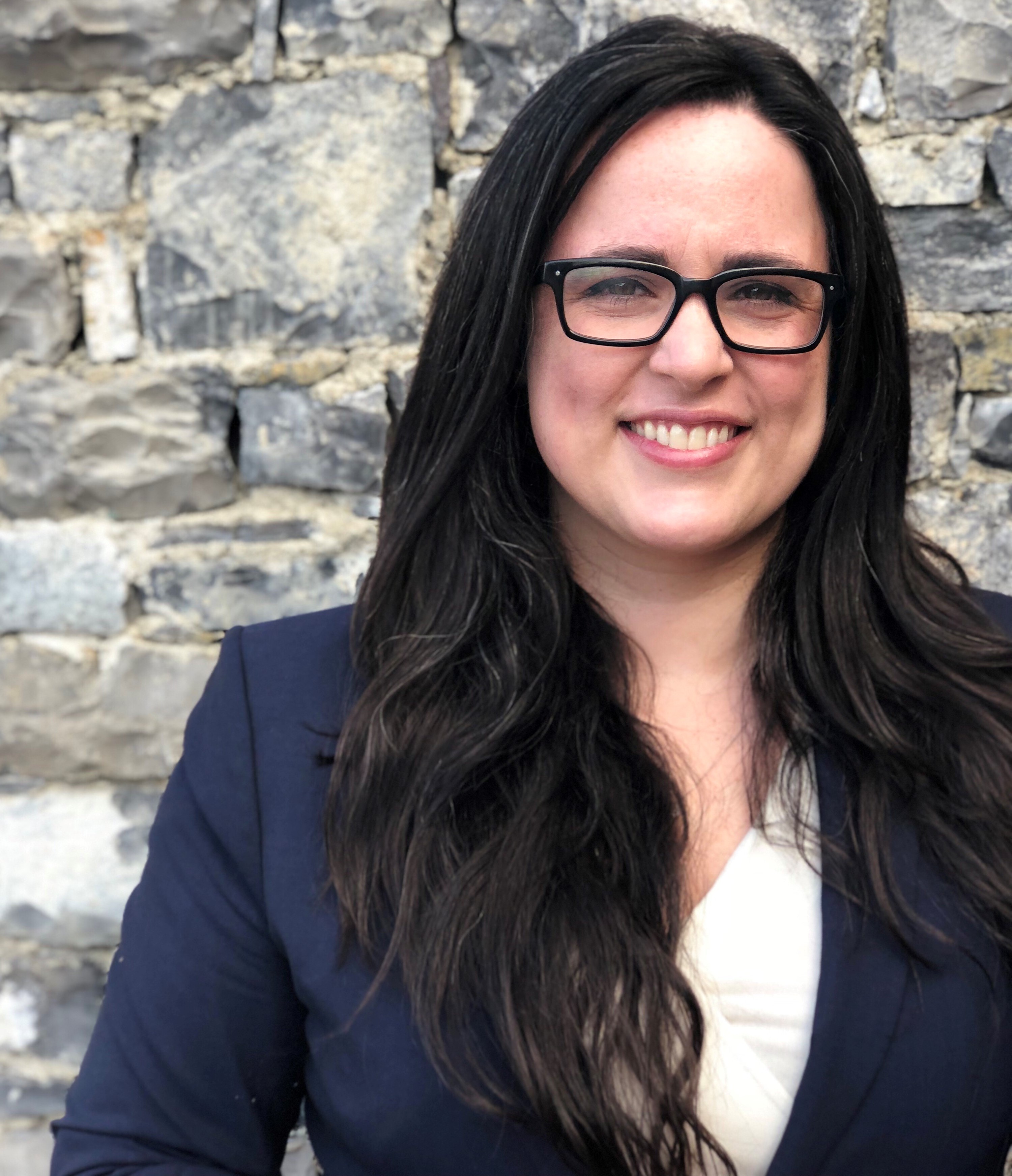 The associate dean for library and technology and associate professor at the Francis King Carey School of Law uses her history and experience to support students, faculty, and staff.
---
This is the latest in a series from the University of Maryland, Baltimore's Diversity Advisory Council (DAC) highlighting a student, faculty, or staff member. Read previous DAC Spotlights.

---
Kristina Alayan, JD, MLIS, joined the University of Maryland Francis King Carey School of Law as associate dean for library and technology and associate law school professor on July 1, 2021. Alayan previously served as law library director and assistant professor of law at the Howard University School of Law.
Alayan's Iranian father and his family sought asylum in the United States as refugees. Her parents navigated not only the challenges of being uprooted from their home but also of being undocumented. She is the first generation in her family to be born in the United States and to go to law school. Her history, she says, has shaped her values and approach to leadership.
"My background has facilitated a management philosophy that prioritizes diversity, equity, and inclusion," says Alayan, "whether proactively supporting an increasingly talented and diverse pool of law students, investing in both the recruitment and retention of outstanding staff, or building dynamic collections and services that strengthen and promote the groundbreaking work of law faculty."
Before joining the law faculty at Howard, she was the head of reference and an adjunct professor of law at Georgetown University Law Center. She began her career as the foreign and international law librarian and lecturing fellow at Duke University School of Law.
Alayan earned her Master of Library and Information Science (MLIS) with a certificate in Law Librarianship from the University of Washington School of Information and her JD from the University of Oregon School of Law with certificates in the International Law and Pro Bono programs. Her research interests include access to justice, information literacy, leadership, and change management. She specializes in foreign and international legal research and is proficient in multiple languages.
Active in the law library community, Alayan has served in various leadership positions in the American Association of Law Libraries (AALL), the International Association of Law Libraries (IALL), the Law Librarians' Society of Washington, D.C. (LLSDC), and the American Society of International Law (ASIL). In 2019, she was recognized with the prestigious AALL Emerging Leader award. Most recently, she was elected to both the AALL Board and Executive Council of the University System of Maryland and Affiliated Institutions, which is a consortium of 17 academic libraries in Maryland. This year, she is concluding terms as a member of the IALL Board and LLSDC's immediate past president.
She is a frequent speaker on topics related to leadership, change management, diversity, recruitment and retention, and professional advancement. During the onset of the COVID-19 pandemic, she spearheaded a partnership bringing three regional AALL chapters together to host virtual programming from October 2020 to June 2021. The three-track series included one program, one workshop, and one social networking event for librarians across the world. She was able to secure nearly $20,000 in funding to ensure equitable access by providing the programming, which featured two New York Times bestselling authors, at no cost to attendees. The series kicked off with Ijeoma Oluo ("So You Want to Talk About Race" and "Mediocre: The Dangerous Legacy of White Male America"), who shared her expertise on race and systems of oppression. The closing speaker, Ashley C. Ford ("Somebody's Daughter: A Memoir"), provided welcome insight on navigating growth, authenticity, and adversity.
Alayan has been frequently invited to speak on these topics within the context of law librarianship, including "Creating Pipelines for Diversity in Law Librarianship," "Active Steps to Increase Diversity & Address Racism," "Race, Responsibility, and Revolution," and "Advocating for Diversity, Equity, and Inclusion: Who Should Take the Lead?" She remains committed to speaking about and addressing these issues not only within law librarianship more generally, but also developing resources and meaningful support that can ensure the success of Maryland Carey Law students, faculty, and staff. She is also thrilled to be joining the University's UMBrella Advisory Board and looks forward to helping support and build upon its impressive work.