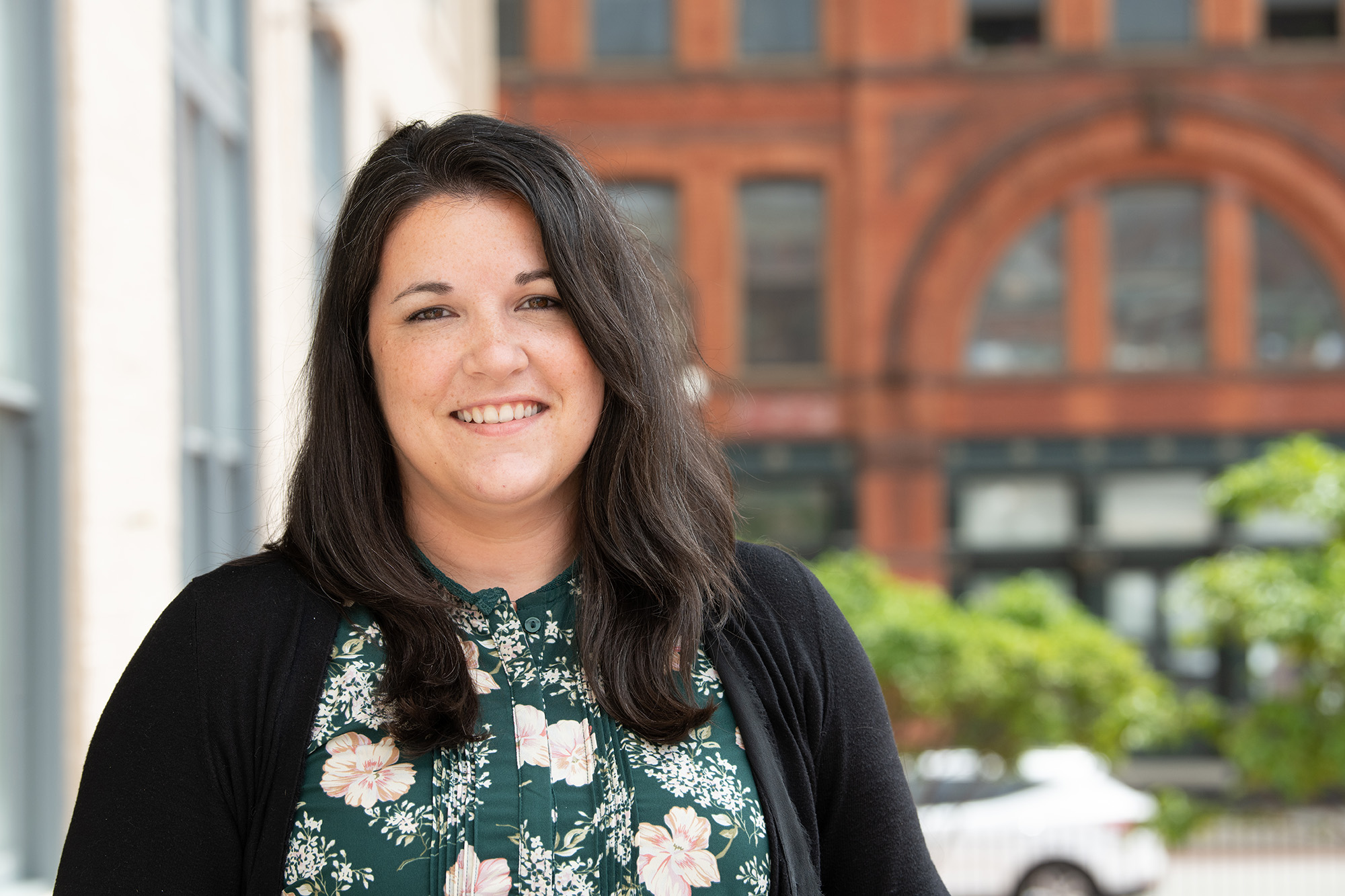 She earns honor for assuming responsibility for her department's payroll, solving critical issues while taking initiative to teach herself the role.
---
Karen Robinson, then a staff member of the administrative finance team at the University of Maryland School of Medicine's (UMSOM) Department of Psychiatry, saw a need and stepped in to fill it.
It was early 2021, and the payroll office of the department, which is one of the largest at UMSOM, was struggling with numerous pending issues — some employees were not being paid properly — that needed immediate attention.
"We were in desperate need of someone who could resolve these problems and perform the ongoing biweekly payroll activities for over 300 employees," said Lisbeth Baker, MSL, the department's director of business operations and Robinson's supervisor. "Karen eagerly agreed to take on the challenge of the department's payroll responsibilities. Although she had little hands-on experience or training about the payroll functions, processes, and procedures needed to do the job, she independently took on this initiative and learned about the practices and tools needed to perform these duties."
Robinson learned May 17 during a videoconference with University of Maryland, Baltimore (UMB) President Bruce E. Jarrell, MD, FACS, and her colleagues that these efforts had earned her the University's May Employee of the Month Award.
"You obviously stepped forward in a really big way," Jarrell said in congratulating Robinson. "My first thought was, 'OK, so what's your next act?' You've got a lot of talent."
Robinson, who is now an administrative analyst, said she took on the role because she wanted to help her fellow employees.
"I just knew that there was a great need for it. I was willing to take it on as a challenge, and it was interesting to me," she said. "And I just wanted to make sure that everyone was getting paid. There were a lot of employees who were unhappy. And I don't think that anyone should be unhappy with not getting paid for the work that they do, so I wanted to help out."
She had little training for the role and said she "pieced together" how to do the work, which was also challenging because she was teleworking.
"You stepped in, and you went there with no knowledge, no one to mentor you or even show you the way," said Winny Mwaura, director of business operations, Psych Financial Management. "You figured it out, and you go above and beyond."
Robinson handles the payroll for her department, setting up new employees and ensuring a smooth transition when employees leave. She makes sure that all timesheets are completed and that items such as the Family Medical Leave Act are processed correctly. She also ensures that doctors are being paid their supplementals.
"Karen's analytical and problem-solving skills are a great asset to the department and administrative team. Her performance, competencies, and quality of work always exceed what is required to do the job," said Afshan Qureshi, MBA, senior administrator, Department of Psychiatry.
Her colleagues describe her as calm, pleasant, organized, and always willing to help.
Jill RachBeisel, MD, the Dr. Irving J. Taylor Professor and chair, Department of Psychiatry, praised Robinson's efforts to resolve the payroll issues.
"You have become very quickly integral to us going to the next level as far as organization and order. And when Afshan says Karen's got this, I don't have to worry. I know you've got that under control and you're doing what you need to do," she said. "I'm speaking for all the faculty because you remember all the complaints we would get about payroll, and I have not had a complaint about payroll in over a year. You have done a fantastic job. You're a great team member."
Robinson, who has worked at the University since 2013, said she enjoys the challenges of her job.
"I love that every day is pretty much new," she said.
Robinson was nominated by several of her colleagues for the Employee of the Month Award and will receive a plaque, a letter of commendation, and an extra $250 in her next paycheck. She said she was surprised to receive the award and grateful for the support of her co-workers.
"I was at a loss for words. I was shocked, and it made me very happy to be recognized," she said. "I really appreciate all of the support."