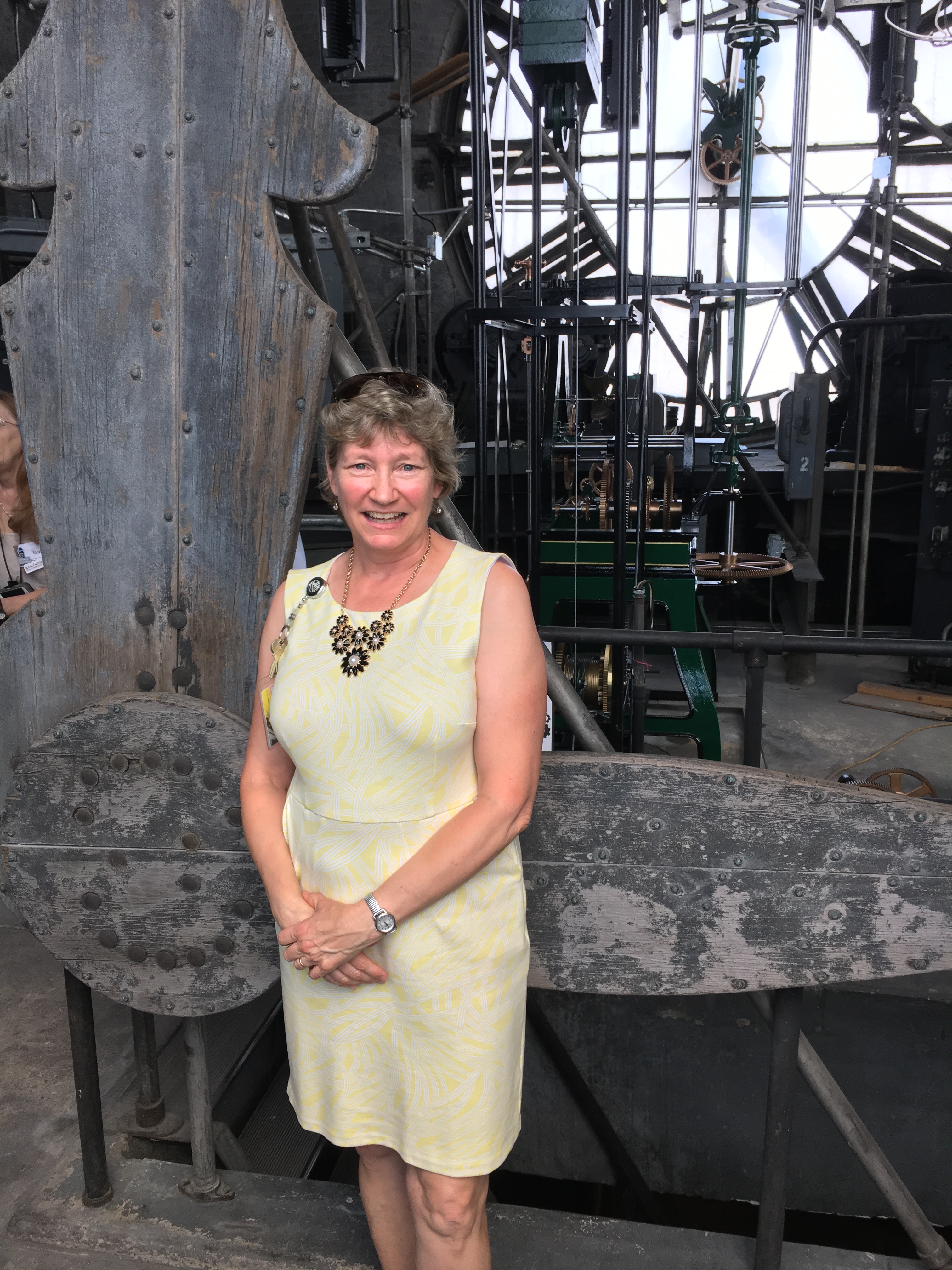 School of Nursing employee says taking the Metro from Owings Mills is a "lifestyle" for her.
---
With gas prices high and still rising, the UMB Office of Sustainability would like to feature UMB staff, faculty, and students who commute to and from campus using sustainable methods in place of driving in a single-occupancy, gas-powered vehicle. If you've never thought of taking the MTA or carpooling with a colleague to get to campus, now is a great time to consider these and other sustainable commuting methods!
Our third feature in the series is a Q&A with the School of Nursing's Lorrie Voytek, who takes the Metro SubwayLink.
What method of transportation do you primarily use to get to campus?
I take the Metro SubwayLink to and from work. I drive 9 miles to the Owings Mills metro station, park in a free parking garage, and because I'm a state employee, the fee is waived to ride the train.
Do you have a backup plan if your primary method of public transportation falls through for some reason (delays, the need to transport a large item to campus, etc.)?
My backup plan is to drive my car 27 miles one way, park in one of the garages near the School of Nursing, and pay the daily rate.
Why did you decide to utilize public transportation as your method of commuting?
I've been taking the Metro subway to and from downtown Baltimore since 2006. Taking public transportation is a lifestyle for me. I don't like to drive in city traffic or sit in rush-hour traffic on the Beltway. This saves wear and tear on my car, and most importantly during this inflationary time period, gas for my vehicle. It reduces my carbon footprint, and I'm not contributing to the traffic congestion on the roads. It just makes sense.
What's your favorite part about using this method to get to UMB?
My favorite aspect of taking the subway is the ability to listen to podcasts so that I can catch up on the local and national news in the morning, and at the end of the day I can take a nap, which regenerates me for the evening activities. I also enjoy waving to all the commuters sitting in their cars, stuck in traffic on I-795 as we pass them.
What advice do you have for others who may be considering switching their commute to public transportation?
I encourage anyone who has the opportunity to take public transportation to and from work to give it a try. It will be difficult at first, as with any change in lifestyle, but in the long run the benefits outweigh the challenges. Walking (which is the best form of exercise) from the subway station to the office maintains your fitness and provides the opportunity to see the sights and sounds of the city.
Anything else you'd like to share about your commute?
In terms of time, my commute is only 10 minutes longer taking public transportation than driving. Also, a 2016 study found that traveling by public transportation is actually 10 times safer per mile than traveling by automobile due to the lower traffic casualty (injury or death) rate.
To learn more about UMB's MTA Commuter benefits, visit the Parking and Transportation Services website.