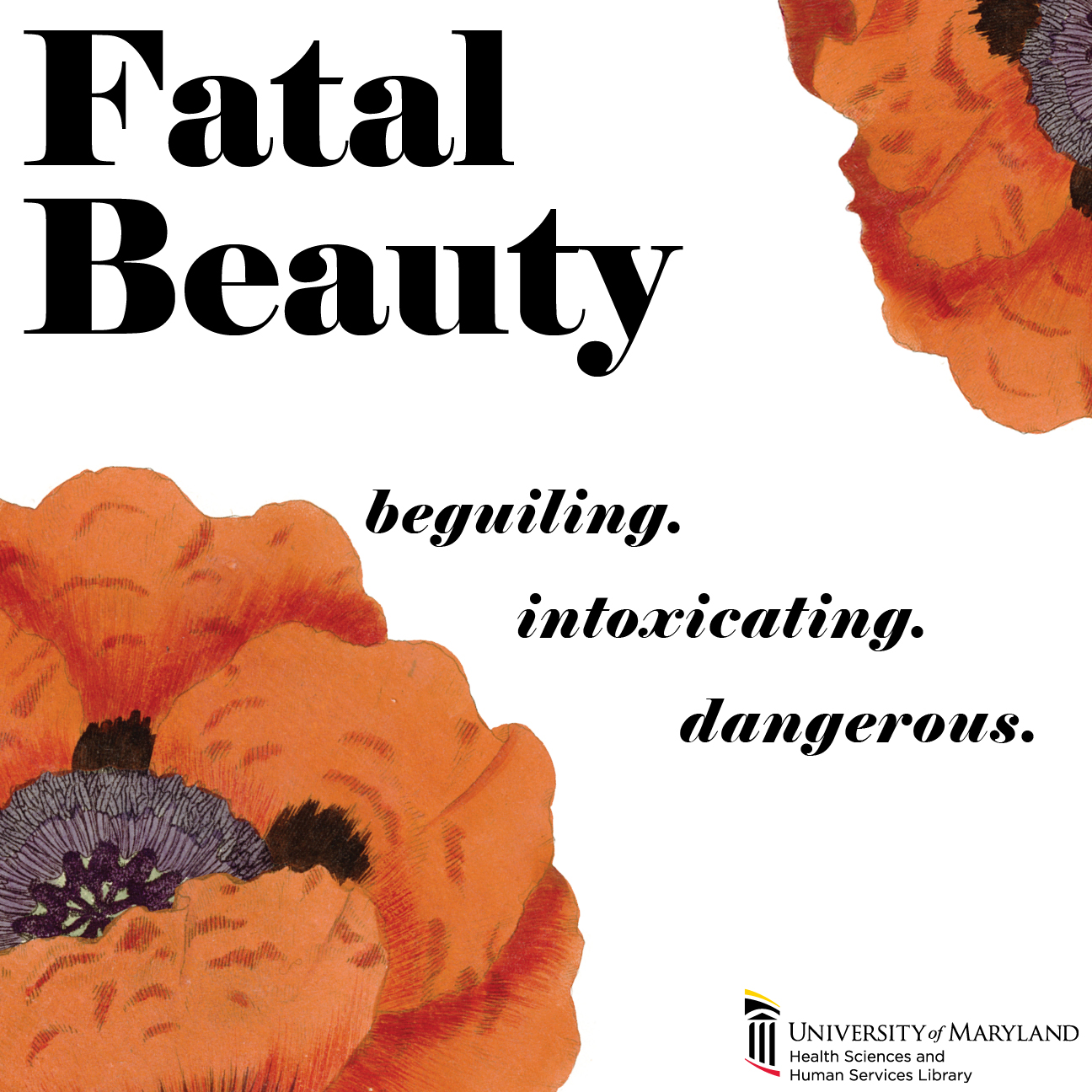 An exhibit in the library's Weise Gallery highlights stunning but deadly botanicals from the Pharmacy Historical Book Collection.
---
Botanicals have been used since the first century B.C.E. to treat a variety of ailments; yet sometimes the most beautiful and helpful botanicals can also be the most dangerous, if used improperly. The Fatal Beauty exhibit highlights botanicals that, despite their traditional or modern medical benefits, can have dangerous consequences when used improperly. Admire with caution.
The exhibit runs May-August 2022. Find more information here.