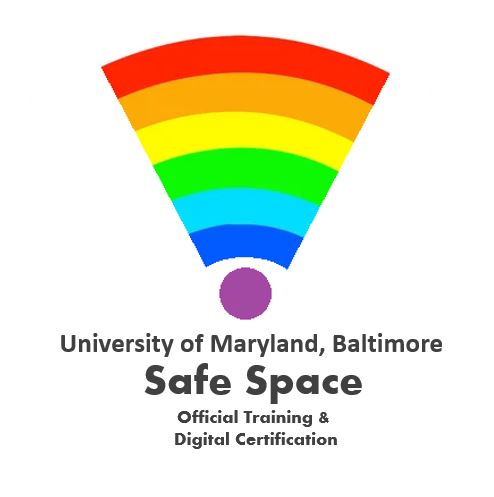 Earn a digital badge and micro-credential as an LGBTQ+ ally after completing this free course. Applications are due May 29.
---
Starting in June 2022, Uniiversity of Maryland, Baltimore (UMB) students, staff, and faculty can enroll in a free online Safe Space course and earn a digital badge and micro-credential. Safe Space Online brings UMB's traditional LGBTQ+ Safe Space program to the virtual world, allowing participants to build their LGBTQ+ allyship skills, engage with a cohort of online peers, and learn about LGBTQ+ identities, activism, support, and inclusive best practices, all from the comfort of their home or office, at any time or any day. This pilot program is free for all UMB students and employees.
As an overview, this pilot program will require a 2-month commitment, starting in June and ending on Aug. 1. Enrolled participants will be required to dedicate 1 hour per week and will watch videos, engage in video-based discussion boards, and complete learning quizzes. Modules will be opened semiweekly and require that participants stay on track with the cohort. Individuals who complete this free course will receive a digital certificate, online micro-credential, and digital badge to place on their LinkedIn profile.
Program Requirements:
A working computer, webcam, and microphone
A signed digital agreement of respect and integrity for LGBTQ+ allyship
Ability to commit a total of 7-10 hours from June 1 to August 1
Applications are due May 29.