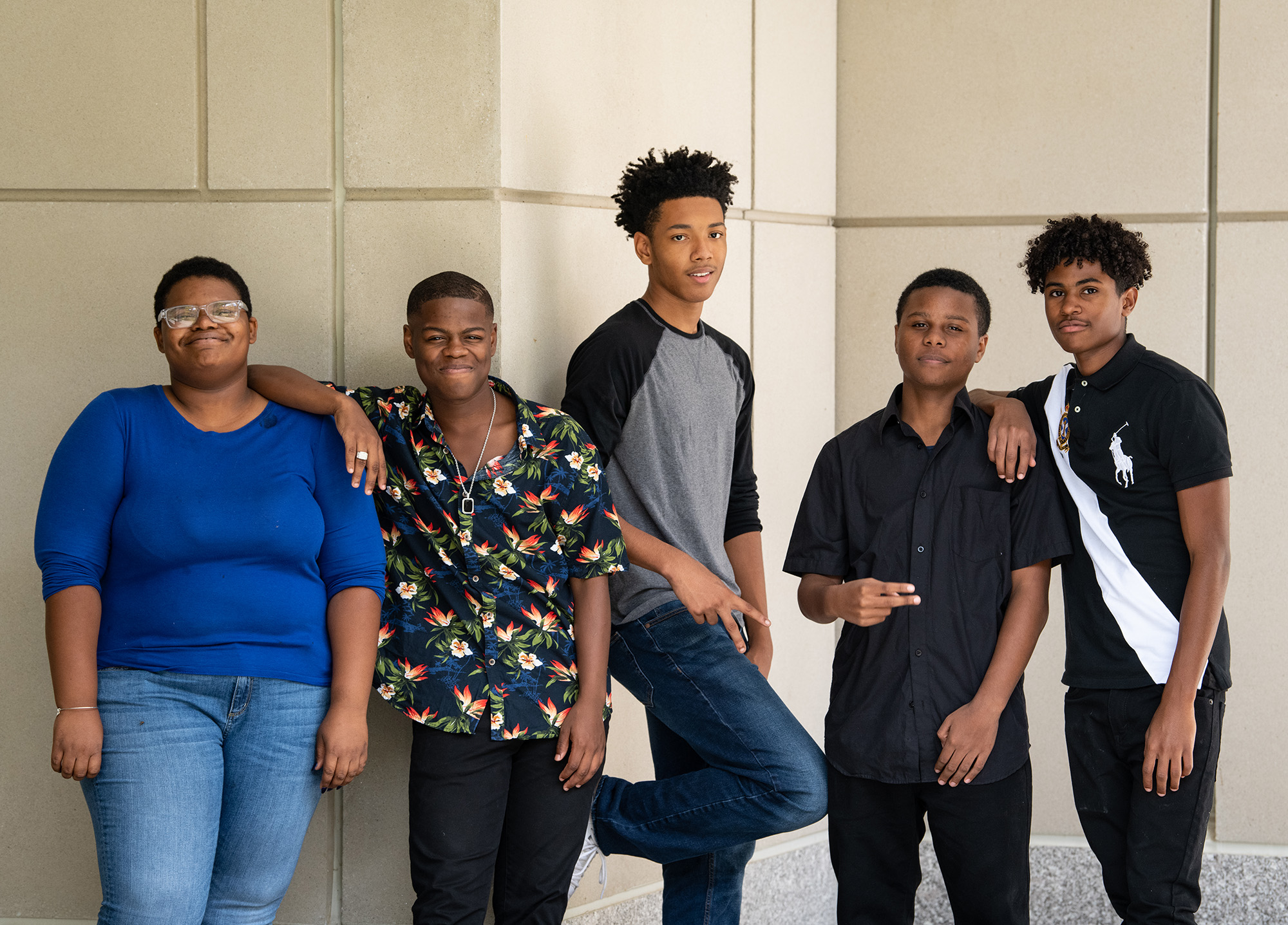 The University is raising funds to assure that UMB CURE's graduating scholars head to college in the fall with all the essential items they'll need to succeed.
---
As their senior year of high school draws to a close, members of the first graduating class of the University of Maryland, Baltimore's (UMB) CURE Scholars Program gather their caps and gowns and look to the future. After six years of mentorship, hands-on learning, and research opportunities facilitated by UMB CURE, these 17 scholars are now college-bound.
Help us prepare these amazing students for their next big journey as college students.
To prepare the students for this next chapter of their lives, UMB, supported by the Staff Senate, Faculty Senate, and University Student Government Association, is sponsoring a UMB CURE Senior Send-Off Campaign to provide each scholar with a graduation gift to ensure they head to college in the fall with all the tools they need to be successful. (Donate here.)
The goal is to raise $1,000 for each scholar to purchase college essentials including bedding, toiletries, laundry/cleaning supplies, dorm décor, electronics, school supplies, and more.
They will need laptops, dorm supplies, and more to make their next chapter a success.
As of June 21, the campaign had raised nearly $11,000.
---
Here are a few examples of items and their prices:
$4
Shower Flip-Flops
Plastic Laundry Basket
70-piece Travel First Aid Kit
$10
6-Outlet Power Strip
Desk Lamp
Closet Hanger Set
$16
Floor Lamp
Foam Mattress Topper
Quilted Mattress Pad
$20
Over-the-Door Mirror
Bath Towel Set
$100
Twin XL Bed Sheet Set with Comforter
Mini Single-Serve Keurig


This inaugural cohort will be the first group of CURE Scholars to graduate high school and head to the colleges of their choice. So far, the scholars have collectively received more than 100 college acceptance letters — and the opportunities are still rolling in. The scholars have dreams of pursuing competitive careers in science, technology, engineering, and math (STEM) as well as health care and entrepreneurship.
The cost of college essentials can add up, so every small amount can provide the scholars with an item that will enhance their collegiate experience and make them feel at home. Just $50 can buy a twin XL bedding set, $30 can buy a dorm rug, $10 can buy a laundry basket, and $5 can buy a set of spiral notebooks.
Supporters can give to the UMB CURE Senior Send-Off Campaign from April 15 to July 15. The scholars will be presented with their personal bundle of supplies before heading off to school in August 2022.
The UMB CURE Senior Send-Off Campaign is a sub-fundraiser of the CURE College Scholarships Fund, which is collecting donations that will be used to help cover tuition expenses.