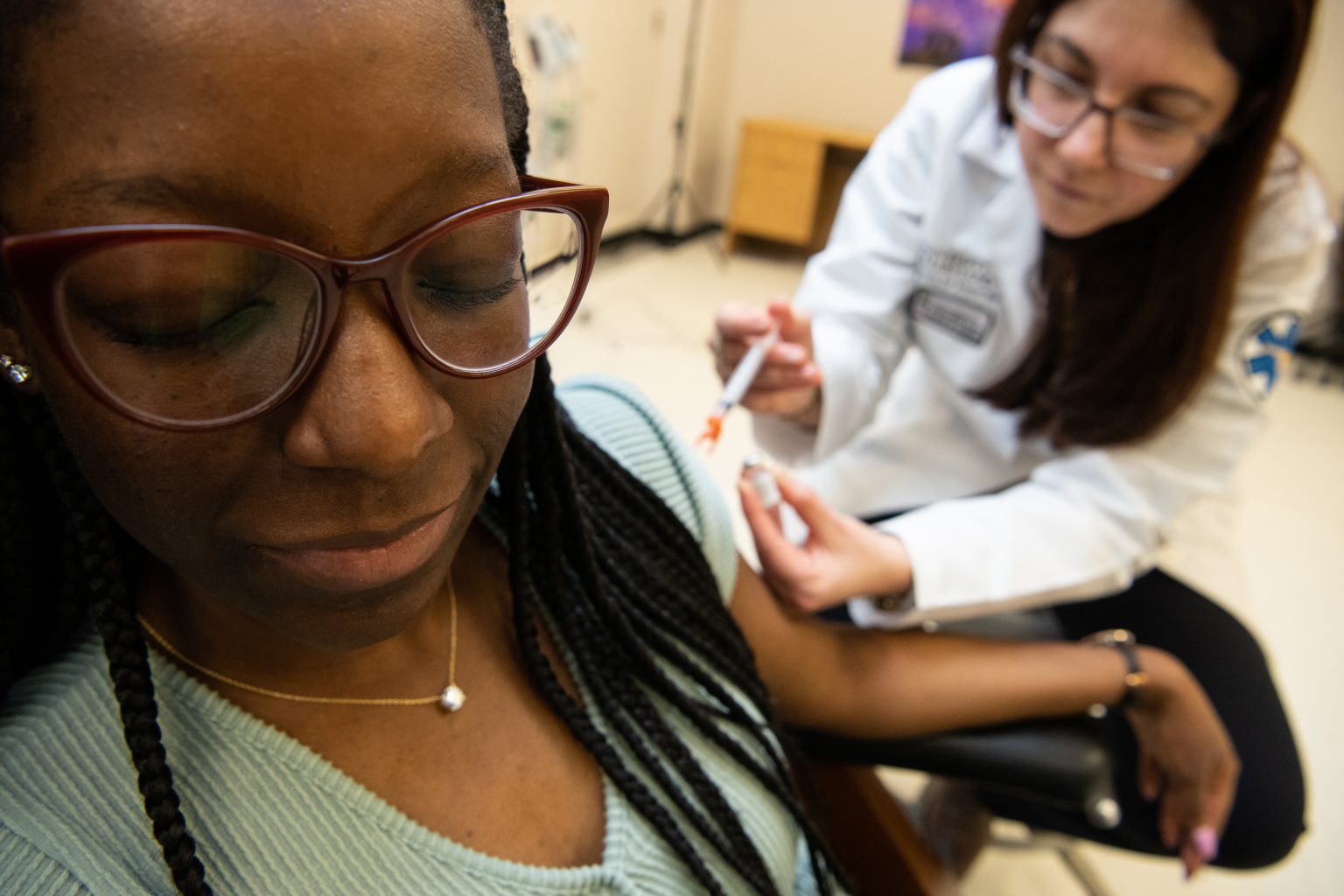 The center's mission is to cultivate and expand the multidisciplinary pain research portfolio at UMB with the goal of improved patient care and quality of life. Read more about its work in "CATALYST."
---
Researchers at the University of Maryland, Baltimore (UMB) are attacking a pressing and perplexing medical problem: What causes chronic pain? How to ease it? How to predict — and prevent — its occurrence?
In collaboration through the University of Maryland Center to Advance Chronic Pain Research (CACPR), scientists are seeking to address these key issues related to pain. Importantly, they also are doing so in response to a growing national crisis of opioid addiction disorders that has been amplifed by the COVID-19 pandemic. The center's mission is to cultivate and expand the multidisciplinary pain research portfolio at UMB with the overarching goal of improved patient care and quality of life.
This pain research matters greatly to chronic pain sufferers, such as cancer survivors whose treatment comes with debilitating tradeoffs, and to victims of addictive painkillers.
In 2018, in response to the growing national opioid crisis, the National Institutes of Health (NIH) launched its Helping to End Addiction Long-Term (HEAL) Initiative. A survey showed that during 2018 alone, more than 10 million people misused prescription opioids. The yearly death toll by June 2020 stood at 48,000 due to synthetic-opioid overdose.
The $1 billion federal initiative accelerated the search for nonaddictive therapies and, importantly, the need to better understand and manage pain.
"Pain is actually beneficial," says Man-Kyo Chung, DMD, PhD, who is CACPR's co-director. It prevents harmful injury; for example, children learn not to touch a hot stove. But sometimes the mechanisms go awry. Some people lack pain sensitivity because of a gene mutation. "And their life is miserable," he says.
Chronic Pain Is a Disease Afflicting 1-In-5 Adults
Experts agree that individuals find themselves beset by pain for reasons known and sometimes unknown. "Chronic pain is considered a disease," says Chung, professor and interim assistant dean of research at the University of Maryland School of Dentistry (UMSOD). The disease afflicts one in five U.S. adults, according to 2019 statistics.
While some current therapies are effective in treating chronic pain, not all are effective for the large number of adults suffering from chronic pain. Those gaps, and a push to avoid opioids, add urgency to scientists' search for alternative analgesics or ways to deploy the body's own resources. Chung is among those exploring analgesics; he studies capsaicin, a substance found in chili peppers.
Among those seeking clues within the human body are three professors at the University of Maryland School of Nursing (UMSON). Luana Colloca, MD, PhD, MS, investigates how genetics and a person's expectations can modulate pain experience and response to treatment in cases of temporomandibular joint disorder (TMD). Susan G. Dorsey, PhD '01, MS '98, RN, FAAN, chair of UMSON's Department of Pain and Translational Symptom Science and co-director of CACPR, and Cynthia L. Renn, PhD, MS '97, RN, FAAN, search for biomarkers in patients with low back pain.
"We're capturing patients when they're having an acute episode," Renn says of the study with Dorsey. "Is there something that we can identify in these patients that might indicate whether they're going to go on to develop chronic low back pain? Or will they recover?"
Read more about CACPR's work in CATALYST magazine.
---
You can read the Spring 2022 issue of CATALYST magazine, which highlights the incredible work done by School of Medicine scientists and clinicians who successfully transplanted a genetically modified pig heart in a patient who survived for two months. We also share stories about law school alumnus Tamika Tremaglio, who now leads the National Basketball Players Association; Wendy Shaia, executive director of the School of Social Work's Social Work Community Outreach Service; the UMB CURE Scholars Program's first cohort going to college; the 50th anniversary of the School of Pharmacy's Maryland Poison Center; and much, much more!