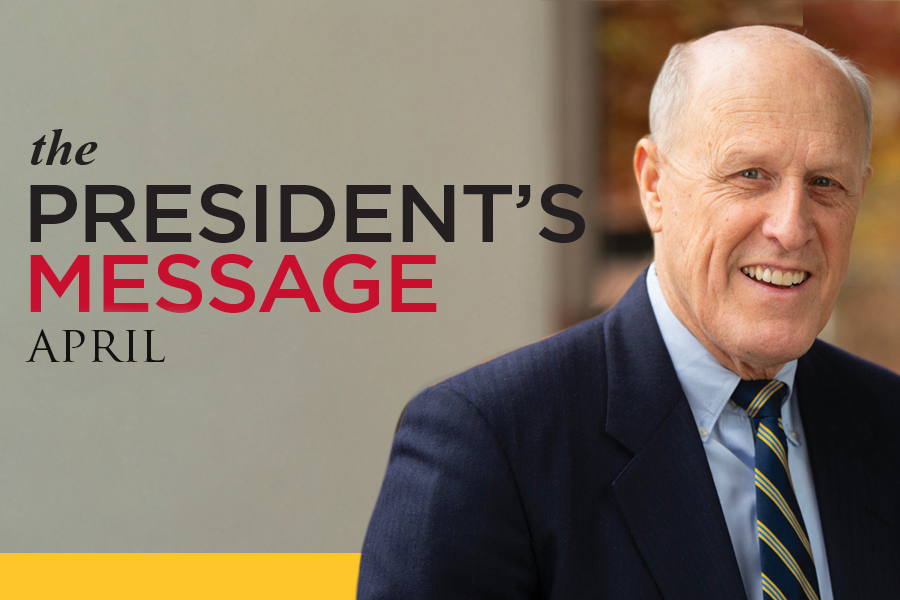 This month's newsletter features Dr. Jarrell's column on UMB's core values plus stories on the President's Q&A, the Office of Sustainability, Women's History Month, "MPower" research grants, and more.
---
In the April issue of The President's Message, you'll find:
President Jarrell's column on living UMB's core values.
The University's new Office of Sustainability releases its strategic plan.
A recap of the President's Q&A, which included updates on dean searches, COVID-19 guidelines, and more.
Women's History Month symposium addresses the post-pandemic world.
MPowering the State collaboration funds 17 research projects.
UMB's vaccination clinic team is recognized with governor's citation.
Roundup of student, faculty, and staff achievements.
Back issues of the newsletter can be found in the archives.