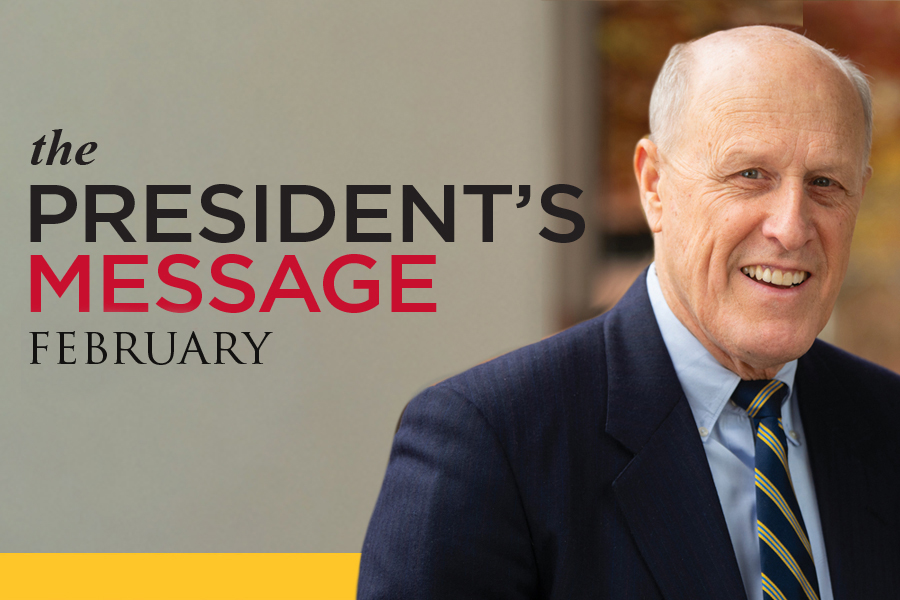 This month's newsletter features President Jarrell's column on the historic xenotransplant plus stories on CURE Scholars' college acceptances, a School of Nursing honor, 2021 crime decline, and more.
---
In the February issue of The President's Message, you'll find:
President Jarrell's column on the historic transplant of a pig heart into a human patient by doctors at the School of Medicine.
First cohort of CURE Scholars is excited to begin receiving college acceptance letters.
School of Nursing wins Higher Education Excellence in Diversity Award for fourth consecutive year.
Gift from Salsbury family funds new director of trial advocacy position at Francis King Carey School of Law.
UMB sees decline in crime amid return to campus in 2021.
UMBrella Women's History Month Symposium sneak peek.
Roundup of student, faculty, and staff achievements.
Back issues of the newsletter can be found in the archives.