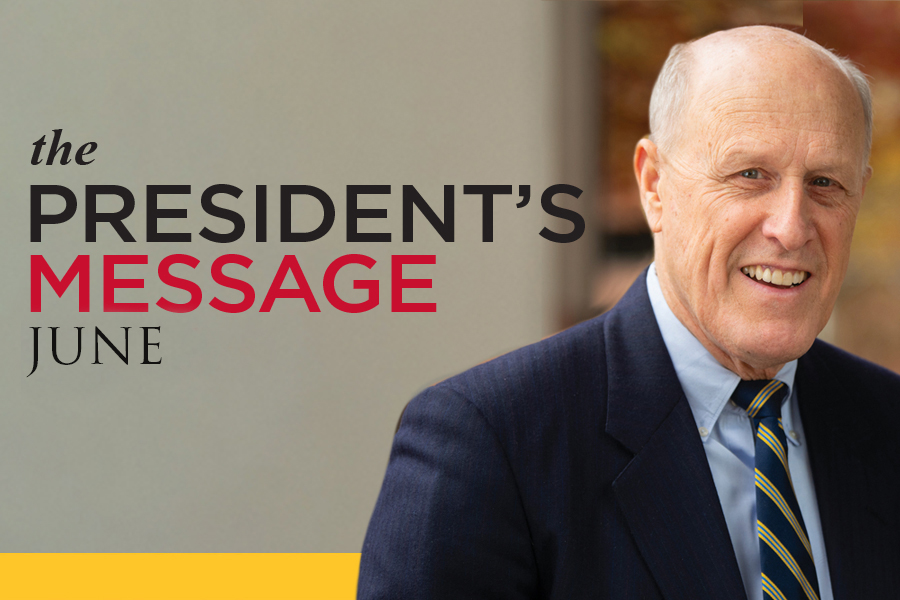 This month's newsletter features Dr. Jarrell's column on equity and justice plus a look at UMB's commencement, the new President's Distinguished Scholar, the President's Fellows White Paper, and more.
---
In the June issue of The President's Message, you'll find:
President Jarrell's column on creating a culture of equity and justice at UMB.
A pictorial look back at UMB's first in-person commencement in three years.
CATALYST magazine issue features stories on UMB CURE Scholars, the pig heart transplant, students graduating amidst the pandemic, and much more.
UMB welcomes Luke Cooper, JD, MBA, as President's Distinguished Scholar and Gregory Ball, PhD, as vice president for research.
After six-plus years of hard work, first cohort graduates from UMB CURE Scholars Program.
Renée Hutchins, JD, named dean of the Francis King Carey School of Law.
President's Fellows release White Paper on equity, diversity, and inclusion.
Roundup of student, faculty, and staff achievements.
Back issues of the newsletter can be found in the archives.