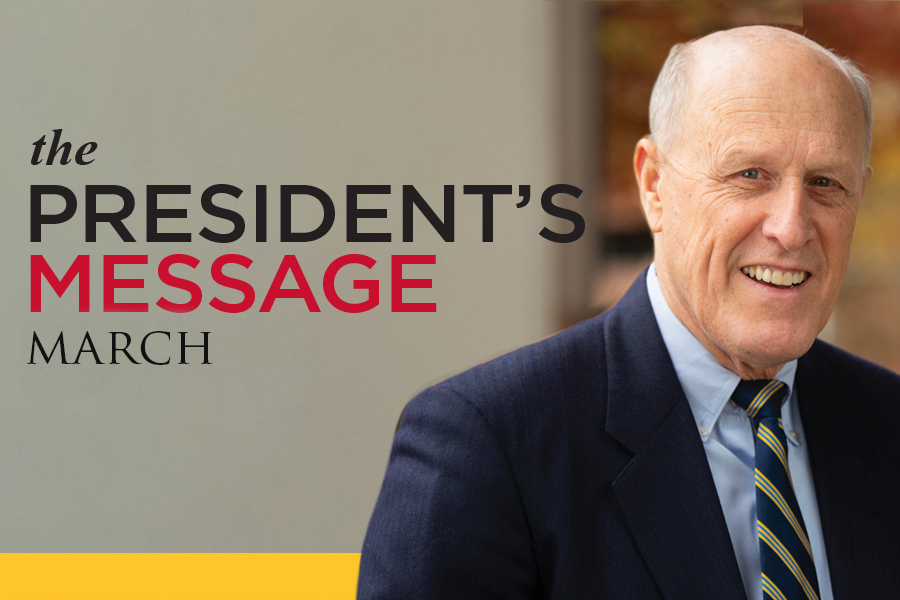 This month's newsletter features Dr. Jarrell's column on enterprise risk management plus stories on the Black History Month celebration, M&T Bank Exchange venue, UMB's new VP of research, and more.
---
In the March issue of The President's Message, you'll find:
President Jarrell's column on UMB's commitment to enterprise risk management.
A recap of the MLK and Black History Month celebration featuring keynote speaker Lawrence T. Brown.
UMB charts new path for equity, diversity, and inclusion.
University wins grant to support creation of M&T Bank Exchange venue as part of Hippodrome entertainment complex.
School of Social Work-led project will help city's Black and Latina women gain wealth-building and entrepreneurial skills.
UMB welcomes Gregory F. Ball as new vice president for research.
Roundup of student, faculty, and staff achievements.
Back issues of the newsletter can be found in the archives.