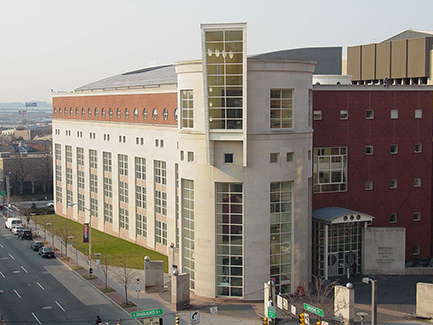 If you hear noises throughout the HSHSL, it is because essential repairs are being made to the roof.
---
Essential repairs are being made to the roof of the Health Sciences and Human Services Library (HSHSL). The noise will be most noticeable on the 5th floor, so we invite you to consider studying and working on the lower floors.
Construction will generally begin at 7 a.m. and end at 5 p.m., Monday-Friday. Weather delays may cause construction to continue into the weekend days. It is hoped that the project will be complete by the end of April.
We apologize for the inconvenience. Please come by the 1st floor Information Services Desk for free earplugs.