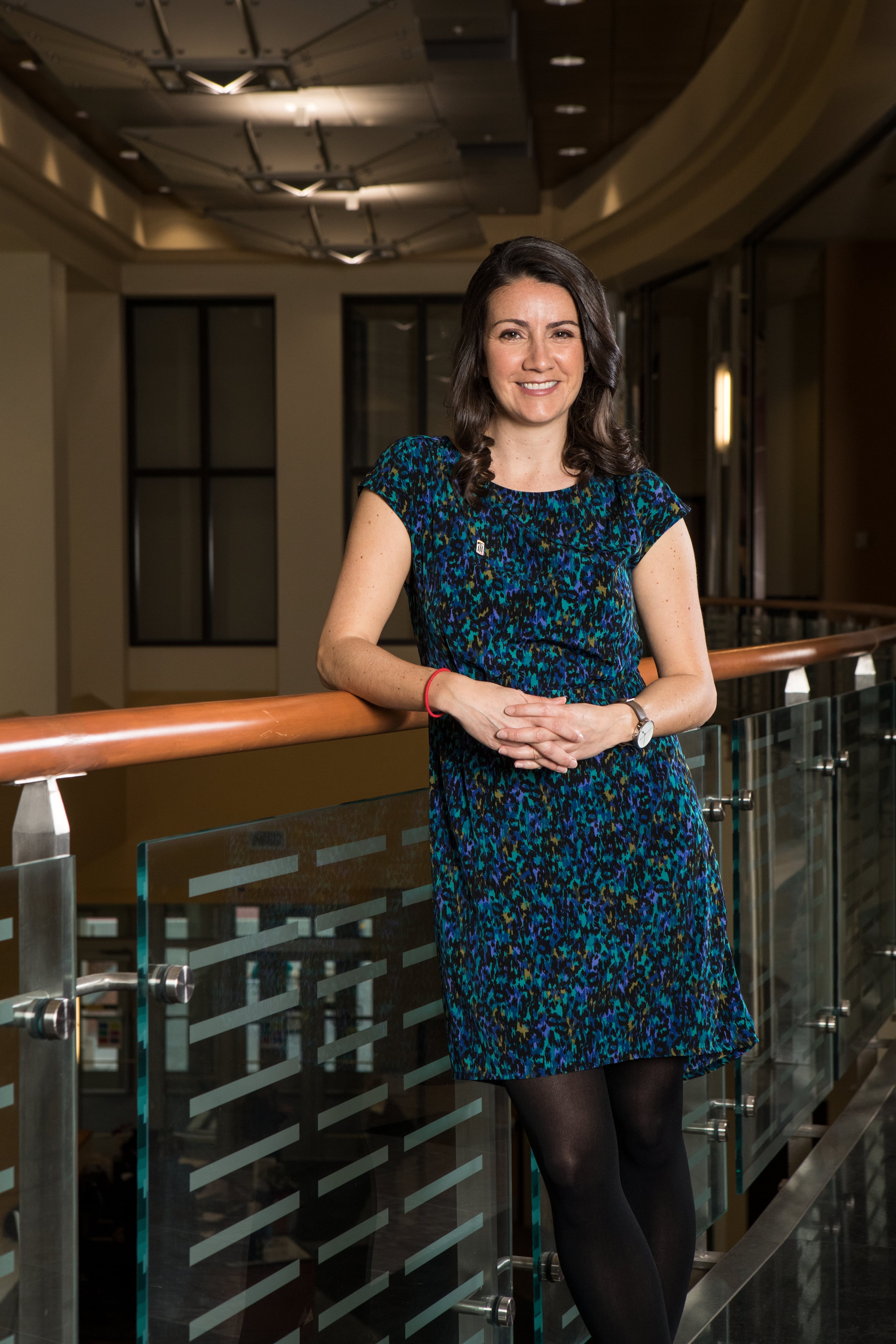 Research assistant professor at the School of Social Work has ties to environmental justice in her teaching and research.
---
The University of Maryland, Baltimore (UMB) Office of Sustainability would like to recognize Dr. Nicole Mattocks as a Sustainability Champion! Mattocks has been a research assistant professor at the University of Maryland School of Social Work (UMSSW) since April 2021. However, her time at UMSSW dates to 2010 when she earned her Master of Social Work degree. In between then and now, Mattocks has also served as a community school coordinator, earned her PhD, and worked as a postdoc at UMSSW.
In her current position, Mattocks is supported by several federal grants, and most of her funded research is designed to measure and enhance service delivery for individuals with serious and persistent mental illness, substance use disorder and other behavioral health issues. All of her research is informed by an overarching goal of advancing health equity through improvements to the environment and can be categorized into three focal areas: (1) ecosocial work and environmental justice advocacy, (2) the impact of the environment on health and well-being, and (3) innovative behavioral health interventions for vulnerable populations. In addition to her research, Mattocks teaches Social Work Research in the MSW program, and in the summer of 2023, she will be co-teaching a new course Social Justice through an International and Interprofessional Lens: Environmental Justice, Critical Child Welfare Practice, and LGBTQ+ Advocacy, in which a group of students will travel to Israel for an international immersion experience, with Mattocks leading the environmental justice portion of the course.
Mattocks is facilitating a number of active research projects related to environmental justice and ecosocial work. As a dedicated researcher, she has published research on "Clean and Green Organizing," social action, and environmental justice and has been working to develop an ecosocial work course, the first of its kind, at UMSSW. Mattocks also serves as faculty advisor to a new (though not yet official) student group at UMSSW, ECO-Social Work in Action, playing an instrumental role in connecting students with broader networks of climate justice leaders and opportunities. She was also recently nominated to serve as a network leader for one of the 13 Grand Challenges of Social Work, Creating Social Responses to a Changing Environment. Mattocks recently first-authored a book chapter discussing her findings from a website review of all CSWE-accredited MSW program websites, which found that only 7 percent of MSW programs offer a course with a primary focus on environmental justice or ecosocial work. She is collaborating with scholars across four universities to investigate the novel concept of "environmental justice advocacy burden." The group is developing a mixed methods study that seeks to understand the characteristics, backgrounds, and trajectories of environmental justice organizers across the United States and abroad. In addition to conducting her own research in this area, in 2023-2024, Mattocks will be serving as a guest co-editor of Ethics and Social Welfare for a special issue on environmental justice.
One thing Mattocks thinks that students, staff, and faculty at UMB can do to contribute to campus sustainability efforts is sign up for the Office of Sustainability Newsletter, so they can stay up to date on opportunities to get involved and support sustainability efforts. She also encourages everyone to take advantage of the specialty recycling events, which are a great time to get rid of old batteries, lightbulbs, and some electronics. "I hope everyone is aware of the option to compost at home, and fingers crossed that there will be on-campus composting drop-offs soon!" Mattocks also encourages everyone to find a safe, quiet green space outside on campus where they can go to step away from screens and take a deep breath. "Being immersed in nature, even for short periods of time, can calm down the nervous system and restore our capacity for attention and focus, ultimately improving our mental health and increasing productivity."
Do you have a UMB Sustainability Champion you would like to nominate to be featured? Please fill out this form. Self-nominations are welcome.
Subscribe here to the UMB Sustainability newsletter and follow the UMB Sustainability social media channels (Facebook, Twitter, and Instagram).