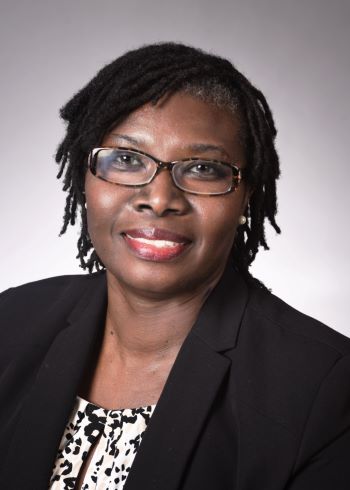 Funding supports research that seeks to strengthen capacity in health research ethics and methodology in The Gambia.
---
The University of Maryland School of Nursing's (UMSON) Veronica P.S. Njie-Carr, PhD, RN, ACNS-BC, FWACN, associate professor, has been awarded more than $1.18 million from the Fogarty International Center of the National Institutes of Health (NIH) for the five-year project "Strengthening Capacity in Health Research Ethics and Methodology in The Gambia."
Njie-Carr will work with collaborators in The Gambia and will serve as co-principal investigator with Henry Silverman, MD, MA, professor, University of Maryland School of Medicine, and Jainaba Sey-Sawo, PhD, University of The Gambia (UTG). The principal investigators are also working with co-investigators Thomas Senghore, PhD, UTG, and Effua Usuf, MD, PhD, Medical Research Council, Gambia Unit (MRCG).
Transformational changes in The Gambia have stimulated growth in several sectors with opportunities to implement and conduct research in academic, research, and health care institutions. As such, a need has emerged for ethics review committees to enhance research ethics and research methods capacity. Through their project, the co-PIs will collaborate with faculty from UTG and MRCG to extend the efforts of the University of Maryland, Baltimore President's Global Impact Fund (PGIF) to develop a Research Ethics and Methods Certificate Program in The Gambia as a foundation for subsequent expansion to a master's program.