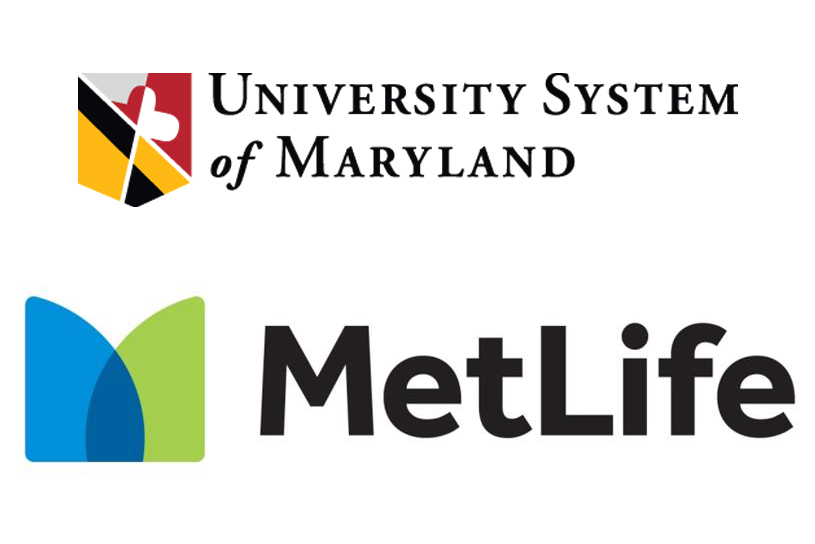 Life insurance and long-term disability insurance benefits offered through the University System of Maryland (USM) are affordable and convenient, with the option to enroll online or by phone.
---
March 14-28, 2022, is this year's annual enrollment period for University System of Maryland (USM)-sponsored MetLife benefits.
If you work 20 or more hours a week at the University of Maryland, Baltimore (UMB) and are a Regular or Contingent II employee, this is your once-a-year opportunity to newly enroll or make changes to your MetLife life insurance and/or long-term disability insurance benefits.
Optional life insurance is a cost-effective way to help protect your family and your finances. It helps ensure that your short- and long-term financial obligations could be met if something unforeseen happens to you. Coverage also is available for your spouse and dependent children.
Long-term disability insurance helps protect your income when you are unable to work because of illness or injury — it replaces a portion of your income for an extended disability.
These benefits are affordable — you can choose the plan or plans that fit your budget — and convenient, because you can pay premiums via easy payroll deduction.
If you already participate in one or both of these benefits, your current coverage will continue, with no action required. During this year's enrollment, you may newly enroll or increase your coverage. Elections made during this enrollment period will be effective April 1, 2022, or on the first of the month after MetLife approves your request.
Learn More
Would you like to learn more about MetLife's optional life and long-term disability insurance plans?
Visit MetLife's custom USM website at metlife.com/USMD. There, you will find:
Plan info: Summaries, certificates, rates, etc.
Frequently asked questions
Life insurance calculator
Link to schedule a phone appointment
Link to enroll online (open March 14-28)
MetLife Advantages: No-cost, valuable services included with optional life insurance. Services include will preparation, grief counseling, estate planning, etc.
You also can find information at umaryland.edu/metlife.
New in 2022: Enroll by Phone
In addition to online, there is a new way to enroll this year— by phone. You also can schedule an appointment now to speak with a licensed, professional benefit coach during this year's enrollment period. The coach will review the benefits and costs, answer your questions, and enroll or waive you in the benefits you choose in one easy phone call. You can even include your spouse on your call.
Beat the rush and have the best choice of appointments. You can schedule your phone appointment one of two ways:
Visit metlife.com/USMD and click on the "Schedule a phone appointment" button (available 24/7 on your smartphone, tablet, or laptop/computer).
Call 1-877-277-7476
Scheduling and appointments are available Monday through Friday, 9 a.m. to 9 p.m. ET.
The Phone Appointment

What will happen during your phone appointment? The benefit coach will call you on the date and time of your appointment and:
Verify some personal information (make sure to have dependent and beneficiary information ready — see below)
Review the available benefits
Answer your questions
Enroll or waive the benefits you choose
Voice-record your choices (takes the place of your signature on an application)
Remember to ask the coach to conference in your spouse on your call if you like.
Note: The benefit coach will call you from Caller ID "Benefits Center" or area code 727 on your scheduled appointment day and time.
Be Prepared When You Enroll
Have the following information for your dependents who want to enroll:
Name
Social Security number
Date of birth
Have the following information for your life insurance beneficiaries:
Note: Even if you are currently enrolled, it's a good idea to make sure your beneficiaries are up to date.
Enrolling Online

Online enrollment is available 24/7 from March 14 to March 28 at 11:59 p.m. ET. If you know which benefits you'd like, want to update beneficiaries, and don't have any questions, visit metlife.com/USMD and click the "Enroll online" button.
Employee ID: Your W Number (no dashes or spaces)
Initial PIN/password: The last four numbers of your W number plus your four-digit birth year
Note: If you logged in during the past year, all passwords have been reset to the above for this annual enrollment. Here's an example:
W#: W1123456
Date of birth: 08/12/1989
Employee ID or SSN: W1123456
PIN: 34561989