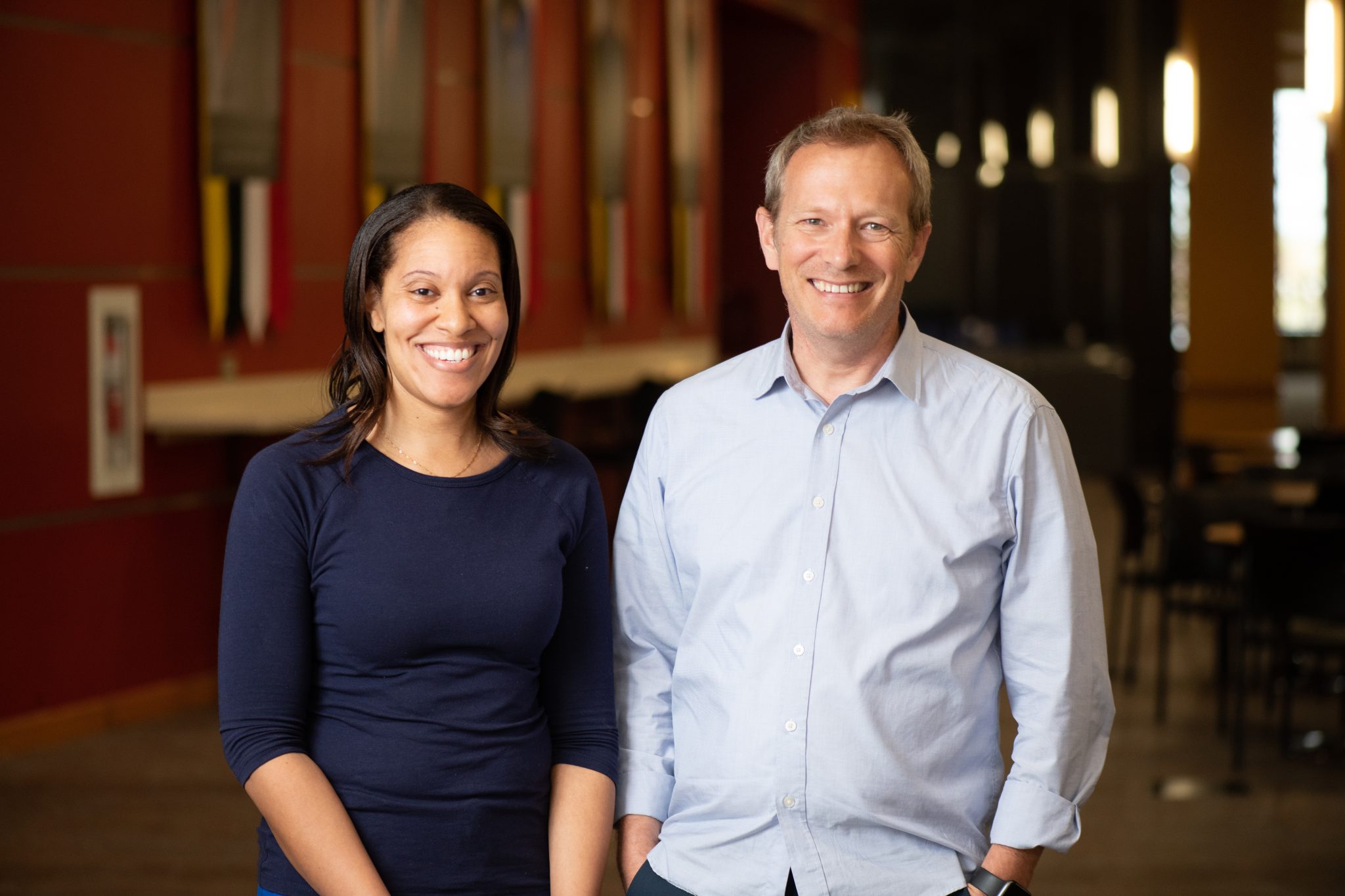 Read more about the first-of-its-kind program in Maryland in the spring issue of "CATALYST" magazine.
---
Employment Discrimination Law and Policy. Intercultural and Cross-Cultural Communication. Historical Exploration of Race in the U.S.
These are just some of the 11 courses being offered in the University of Maryland Graduate School's new Master of Science in Diversity, Equity, and Inclusion (DEI) Leadership, launched in fall 2022.
This innovative program — the first of its kind in Maryland and one of about 10 programs in the country — provides students with the skills to lead the charge toward a more equitable and inclusive future by developing strategies to address issues related to diversity in their workplaces and organizations.
Courtney J. Jones Carney, DPA, MBA, executive director, Intercultural Leadership and Engagement, and director, Intercultural Center, at the University of Maryland, Baltimore (UMB) saw a need for an MS in DEI Leadership (DEIL) and developed the degree program for the Graduate School, which already offered an Intercultural Leadership Post-Baccalaureate Certificate.
"When developing this program, I started by diving in to research about best practices, attrition, the impact of DEI practitioners, what DEI practitioners say they need, and much more," said Jones Carney, who also is director of the MS in DEIL program. "Many scholars note that DEI practitioners come to the work from a variety of paths and educational backgrounds, and in some cases, we have even seen people hired in DEI roles because of interest and their social identity and not necessarily their knowledge, which can do a great disservice in professionalizing the role. Our goal is to prepare our students with the tools and skills necessary to make a real impact in their DEI roles."
Read more about the MS in DEI Leadership at CATALYST magazine.
---
You can read the Spring 2023 issue of CATALYST magazine, which highlights the work of the women deans; the School of Medicine's research to fight malaria; the School of Nursing's partnership with Enoch Pratt Library to offer health care; UMB's sustainability efforts to install beehives; and much, much more!
Photo: Paula Newton, MD, assistant professor of pediatrics at the University of Maryland School of Medicine, and John McKee, MA, acting associate vice president of philanthropy at UMB, are students in the MS in DEI Leadership program.