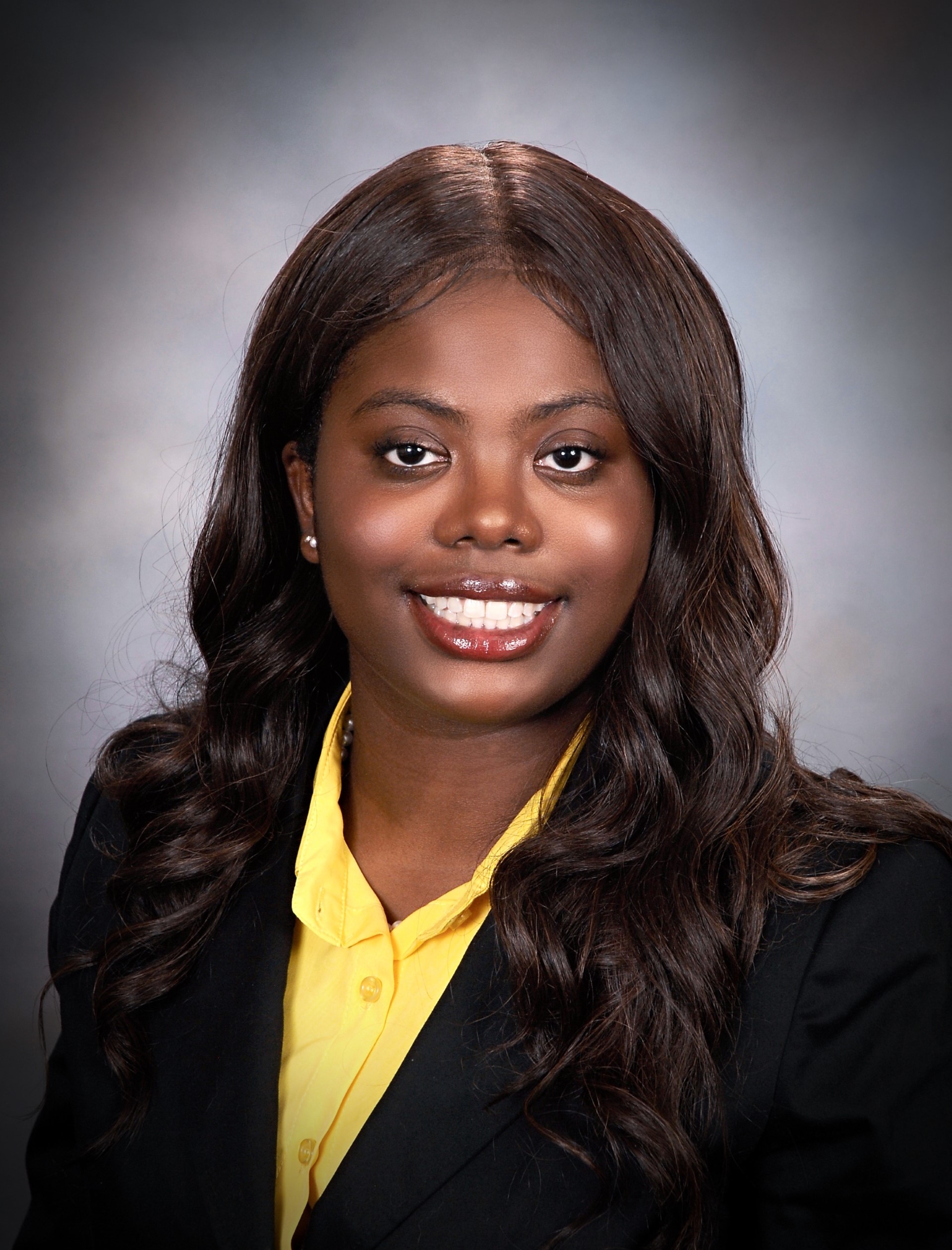 Senorajoy "Joy" Weddington is the latest fellow who will gain knowledge and skills while exploring career options and networking.
---
A new fellow is hard at work at the University of Maryland, Baltimore (UMB) Office of Emergency Management (OEM). Now in its second year, the OEM fellowship invests in the future of emergency management by providing an experiential learning opportunity for a recent graduate.
The fellowship program began in 2022 as a partnership with the Maryland Department of Emergency Management and the University of Maryland Center for Health and Homeland Security. The one-year, paid, full-time position allows the fellow to learn real-world skills.
Senorajoy "Joy" Weddington is the department's second fellow. Over the next year, she will participate as an exercise evaluator, controller, or planner; participate in an emergency management conference; develop and deliver presentations about disaster/emergency management at UMB; teach emergency management training; complete a legislative contact on an emergency management issue; and significantly contribute to the development or revision of an emergency management/continuity effort.
As an undergraduate student, Weddington completed four internships related to workplace safety, emergency preparedness, business continuity, and community engagement. She has volunteered with the American Red Cross, the International Association of Emergency Managers, and the Federal Emergency Management Agency's Higher Education Symposium.
She earned a Bachelor of Science degree in emergency management (minor: sociology) from Millersville (Pa.) University and is pursuing a master's degree in enterprise risk management at Boston University Metropolitan College.
"I've always been interested in understanding why disasters happen and how I could prepare my family for emergencies," Weddington said. "I decided to join UMB OEM as an emergency management planning fellow for mentorship from experienced emergency managers, to learn more about continuity of operations, and to serve the UMB community."
The department's first fellow, Jacqueline "Jackie" Ferreira, joined the department in 2022. Over the following year, Ferreira crafted the University's Occupant Emergency Plans, planned the police communications center relocation exercise, received her Associate Business Continuity Professional certification from Disaster Recovery Institute International, and spoke at the Maryland Emergency Management Association Symposium in May.