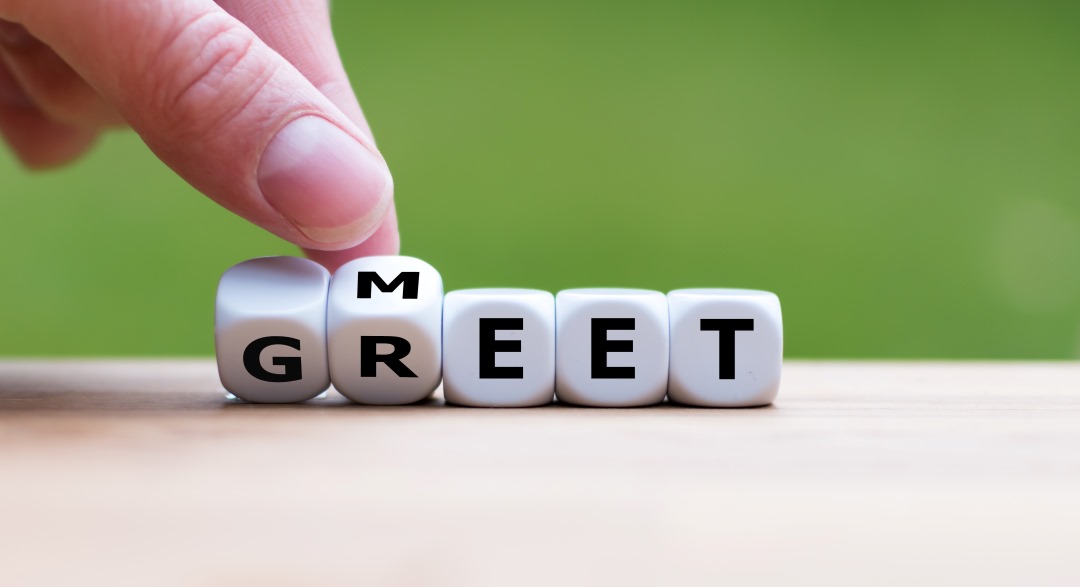 The inaugural gathering with new Administration and Finance hires breaks down barriers and introduces guiding principles.
---
Coming into a job in higher education can be a big change, especially for those who have never been in an academic environment. While the University of Maryland, Baltimore's (UMB) onboarding event covers a lot of ground, it's just the tip of the iceberg.
Between the endless acronyms, the seven Administration and Finance (A&F) units serving the seven schools, or the ebb and flow of campus life, it can be a bit overwhelming. Plus, with some 7,000 employees, it's often the largest employer most people have worked for. But a new program in A&F is looking to demystify the UMB workplace while making its newest participants feel a little more at home.
All new hires in the A&F department — currently 775 employees strong — are formally invited to attend an informal meet-and-greet with Dawn Rhodes, DBA, senior vice president and chief business and finance officer. The hourlong meeting is designed to break down perceived barriers between leadership and new hires, foster a sense of camaraderie, and to help immerse new team members in the A&F culture.
"The meet-and-greet has many benefits for everyone involved," says Rhodes, who has 30-plus years of experience in higher education. "It helps connect new employees to the mission of A&F, which primarily is to serve our campus community. It introduces them to our guiding principles, which adds Service Excellence and Accountability to the UMB core values. And it helps build a sense of camaraderie between team members who might not have the opportunity to interact with one another."
The meet-and-greet sessions are meant to be informal. Most new hires have been through a series of formal meetings and interviews. The informal setting allows people's personality, their values, and their true sense of self to come through. It allows people to relax and have some fun.
Anonymous follow-up surveys found the majority of the participants found the sessions valuable. Feedback collected included, "The informality was refreshing. … I love the idea of the meet-and-greet, to really embrace and commit to organizational culture, I think that this was a great idea. … It was helpful meeting people and putting faces to names."
The program is offered in person and virtually to accommodate the diverse range of schedules. It also helps new hires understand the breadth and depth of the Administration and Finance Department.
"It's going to sound funny, but we have A&F employees who have no idea they're actually members of the A&F team. Not just new hires, but longstanding employees! The meet-and-greet sets the tone for a long-lasting relationship between the A&F family and every new hire. It lets them know they're part of a team that serves as the operational backbone of the UMB campus," Rhodes says.