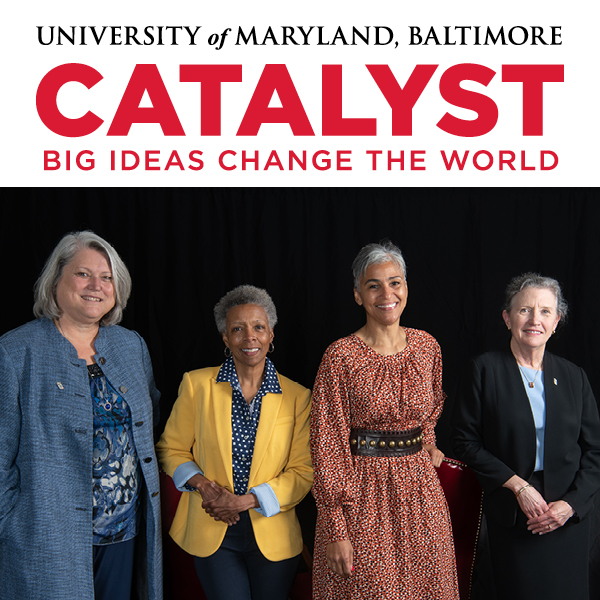 You'll learn about the University's women deans, our work in the community such as a School of Pharmacy tutoring program, our research, and much more.
---
We are excited to release the Spring 2023 issue of the University of Maryland, Baltimore's (UMB) CATALYST magazine. In this digital issue, you'll learn about the University's Commitment to Baltimore, including the School of Nursing's partnership with the Enoch Pratt Library System to have health care on-site in the library, the School of Pharmacy's youth tutoring initiative, the 50th anniversary of the Francis King Carey School of Law's Clinical Law Program that provides thousands of hours of free legal services to those who need it, and the School of Dentistry's Oral Health for Underserved Uninsured Children program, which aims to expand access to dental care for children from Baltimore and surrounding areas.
We also share stories about our women deans and their impact, the School of Medicine's research to control and prevent malaria, and the Graduate School's new Master of Science in Diversity, Equity, and Inclusion Leadership. Also highlighted are the Office of Sustainability's installation of beehives on the green roof of Health Sciences Research Facility III, the School of Social Work and School of Medicine's research to help employers support workers with opioid use disorder, the schools' equity, diversity, and inclusion officers, and much, much more!