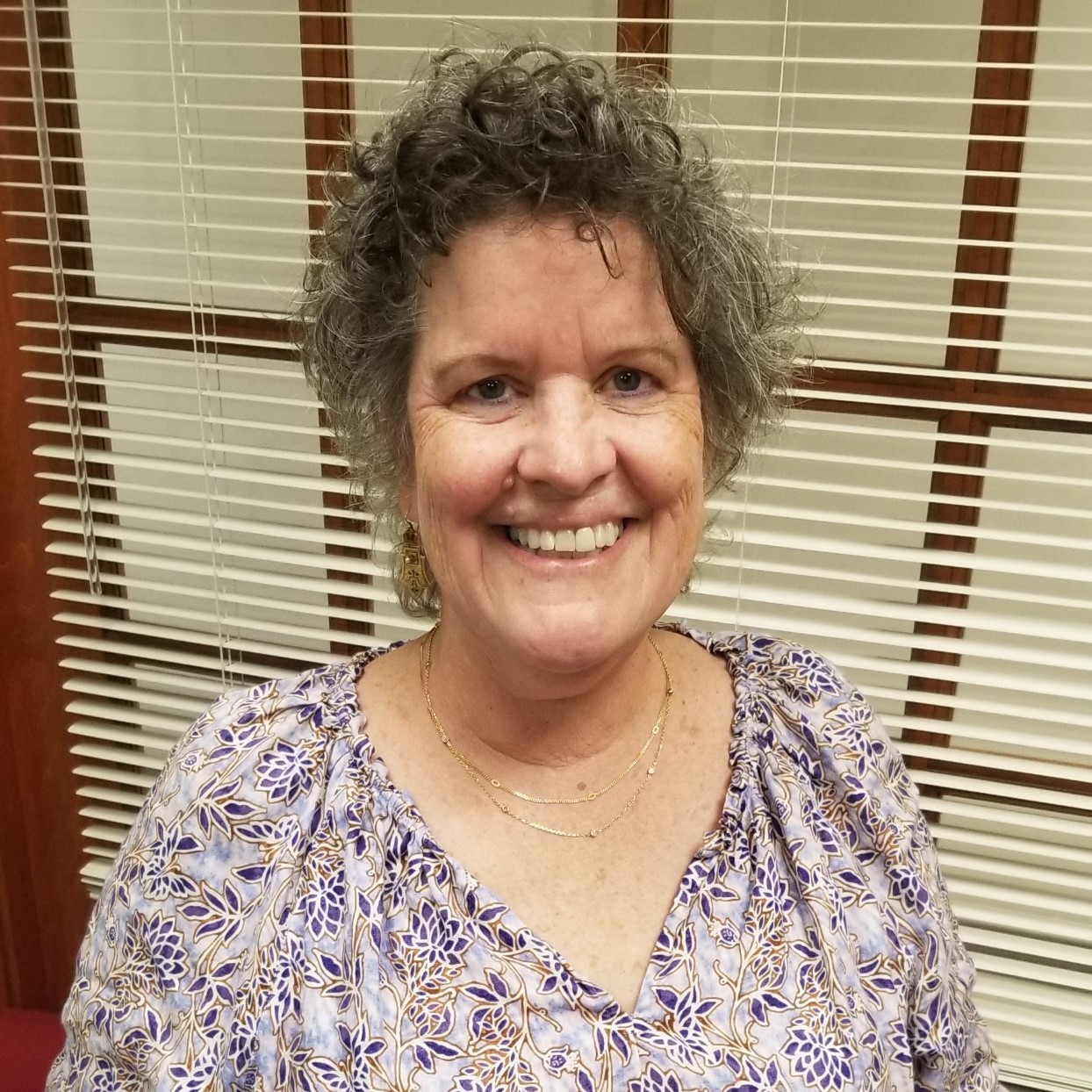 The School of Pharmacy program specialist embraces zero-waste swaps and is a NexTrex Challenge volunteer, collecting plastic bags and films that are typically hard to recycle.
---
The University of Maryland, Baltimore (UMB) Office of Sustainability would like to recognize Jill Sullivan as a Sustainability Champion for a second time! Sullivan is the program specialist for the University of Maryland School of Pharmacy's Office of Continuing Education. She has worked at UMB since 2016, with six of those years at the School of Nursing.
Sullivan was nominated by a colleague at the School of Pharmacy for her efforts as a NexTrex Challenge volunteer. The challenge runs July 1, 2023, through Jan. 1, 2024, and entails collecting plastic bags and films that are typically hard to recycle. If the University collects 500 pounds worth of plastic bags and film in that six-month timeframe, it receives a Trex bench. Sullivan collects from a specialty bin placed in Pharmacy Hall, checks on the bin regularly for contamination, and drops the bags and film off at a local grocery store for specialty recycling.
Sullivan has been passionate about caring for the environment for as long as she can remember. People who know her, personally and at work, agree that she's a "recycling fanatic." "I care about the planet, it's the only one we have," says Sullivan, adding, "The news of our sick planet is dire. Rather than resting on my current efforts, I seek more opportunities to offset my carbon footprint."
Sullivan wants to encourage others with her actions and hopes she can serve as an inspiration. After being introduced to Zero Waste Cartel, an online store that focuses on a zero-waste lifestyle, she has replaced everyday items that are typically made of or packaged in plastic, single-use, or heavy to transport (and therefore have a higher carbon footprint) to help reduce her environmental impact. Items Sullivan has swapped out include bar shampoo instead of liquid, wool dryer balls instead of single-use dryer sheets, bees wax wrap and silicone food covers instead of plastic wrap, biodegradable bamboo charcoal floss instead of traditional dental floss (which can contain PFAs), and more.
Sullivan doesn't have a problem going above and beyond product swaps and habit changes. Another way she does her part to help the planet is using Terracycle Zero Waste Boxes, a paid service to responsibly recycle typically hard-to-recycle materials. Terracycle, started by a Princeton student who was concerned with the amount of waste produced in dining halls on his college campus, partners with larger companies to provide free recycling service programs. Some hard-to-recycle materials Terracycle diverts from landfills and incinerators include plastic film packaging and mixed-material packaging like snack wrappers, soft plastic packaging like shampoo or lotion bottles and tubes, cosmetic containers, etc. As a result of using Terracycle, Sullivan's household produces less than a 13-gallon kitchen trash bag per week.
When asked what the average UMB community member can do to have a positive impact on the environment, Sullivan suggests, "Care enough to really read the signage the University has invested in (when throwing away your waste). People may not know how contamination can nullify an entire container. Your actions matter and once you gain awareness, it's easy to maintain a clean recycling stream." Other simple actions include everyday item swaps like bringing your own silverware and drinkware from home. It's never too late to start a new habit to help the planet; however, teaching younger generations to be mindful will make these habits second nature.
Do you have a UMB Sustainability Champion you would like to nominate to be featured? Please fill out this form. Self-nominations are welcome.
Subscribe here to the UMB Sustainability newsletter and follow the UMB Sustainability social media channels (Facebook, X — formerly Twitter, and Instagram).