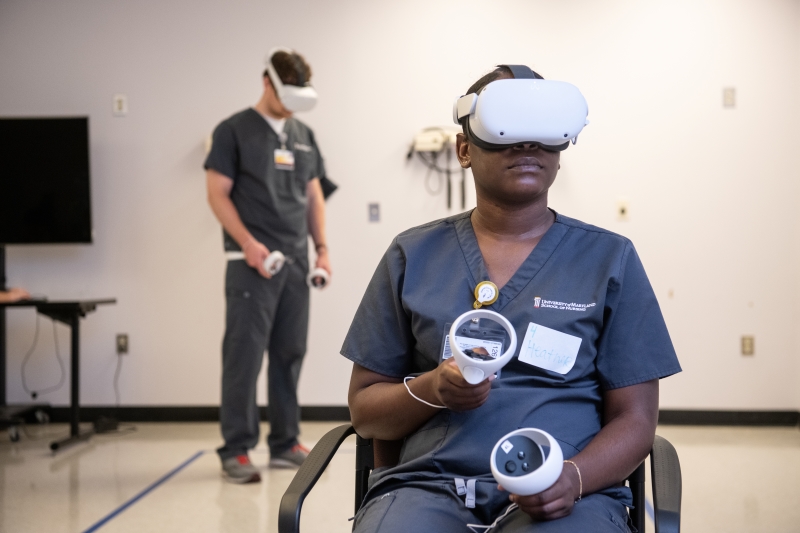 The School of Nursing is implementing artificial intelligence to create immersive simulations for students.
---
Via a virtual reality (VR) headset, students are able to interact with artificial intelligence-driven patients who will adapt their responses based on students' clinical decisions.
Since last fall, BSN students at the Universities at Shady Grove have been donning VR MetaQuest 2 headsets using Oxford Medical Simulation software, transporting them into an obstetrics scenario.
This summer, students in an MSN Clinical Nurse Leader obstetrics course in Baltimore were able to experience a similar simulation using VR. Students come together afterwards for group debriefing sessions, sharing insights and learning from one another.
Since last fall, more than 400 students have participated in the VR simulation.