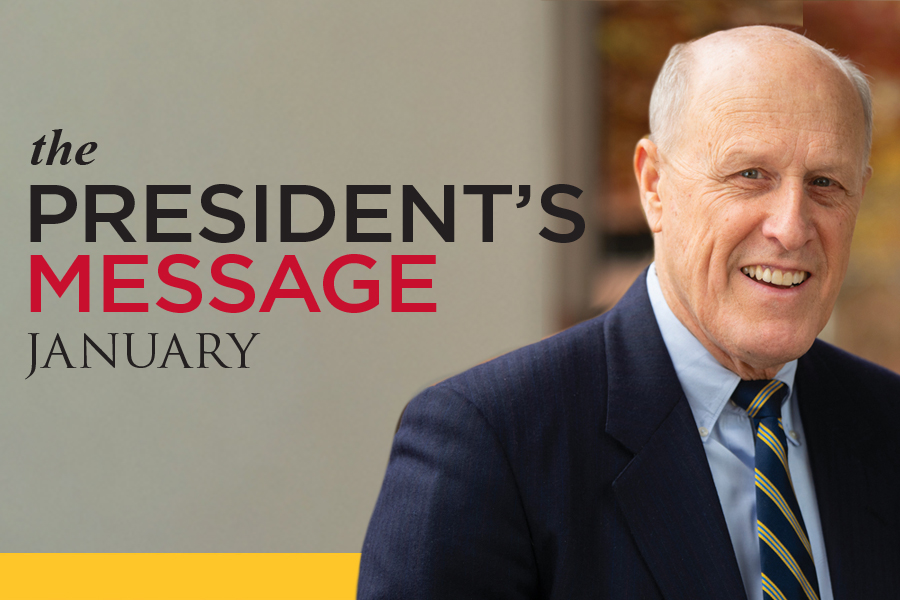 This month's newsletter features President Jarrell's column on the UMB-UMMS partnership plus stories on Ray Lewis' CURE visit, Live Near Your Work's $1 million milestone, vaccine boosters, and more.
---
In the January issue of The President's Message, you'll find:
President Jarrell's column on the power of the partnership between UMB and the University of Maryland Medical System.
Booster shots are the best way to protect against COVID-19 variants, School of Medicine expert says.
Ravens legend Ray Lewis visits and inspires UMB CURE Scholars.
Live Near Your Work Program hits million-dollar milestone in grants awarded to employees.
School of Social Work helps launch LGBTQ+ resources website.
Faculty Leadership Program celebrates first cohort's graduation.
Roundup of student, faculty, and staff achievements.
Back issues of the newsletter can be found in the archives.