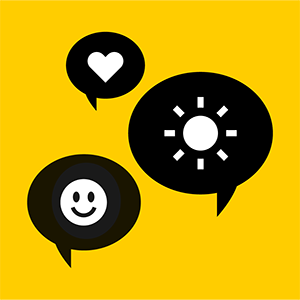 Stern explains how she is taking a nurses' approach to face the challenges of the pandemic.
---
First, I performed a nursing assessment of the current challenges facing nurses and myself:
the COVID-19 pandemic
multiple people facing multiple fears and challenges as a result of the pandemic
as a retired nurse practitioner and psychotherapist, with active credentials, I want to help in any ways possible, but at 66-years-old, having aged gracefully into the higher-risk group it's not smart or safe for me to gear up in full personal protective equipment to help on the front lines, even though my spirit is right there with all nursing colleagues.
Next, I identified multiple nursing diagnoses:
risks of: powerlessness, impaired individual coping, impaired family coping, hope, stress overload, fear, infection, injury, social isolation, and/or spiritual distress
readiness for: enhanced knowledge, enhanced power, and/or enhanced resilience.
Then, I developed a nursing plan:
research virtual means for me to help others during this pandemic, both as a nurse and as a citizen, to be a part of the solution from the safety of my home
contact the resources I've identified for details and sign-up for those that I will implement.
Finally, I began the implementation stage, and conducted evaluations of each plan implemented:
performing frequent handwashing and lotioning to protect skin integrity
organized and scheduled a Zoom family/friends holiday gathering
social Distancing, not social isolation
enhancing my technological knowledge and skills for Zoom including taking live training classes to become a "Spiritual Companion," and learned a new platform, Microsoft Teams
receiving grocery deliveries vs in-store-shopping
created and facilitated a self-empowering anxiety busters workshop for congregants ta my house of worship and for others as requested
Maryland Food Bank donation
ongoing phone check-ins with family, friends, elderly neighbors, and congregants
increased frequency of personal laundry and housekeeping
support different local restaurants for carry-out weekly
support our housekeeper by paying her, even though she's not coming to our home to clean
shelter-in-place, even before there was a Maryland State Executive Order
volunteer with Red Cross facilitating virtual stress management workshops for staff, active duty military members, veterans, and their Families; and write and send individual thank-you notes to their essential personnel
researched the process and got my doctor's order and scheduled an appointment for a COVID-antibody test, which if positive, I'll donate my blood/plasma to hopefully help others. It's said that one donation provides enough plasma to potentially help three individuals.
remembering to continue practicing strong self-care habits
sending humorous memes and videos to family and friends to make them smile and laugh
Stay safe and healthy, everyone. Remember, we're in this together and that's exactly how we're going to get out of this, together, with many lessons learned!