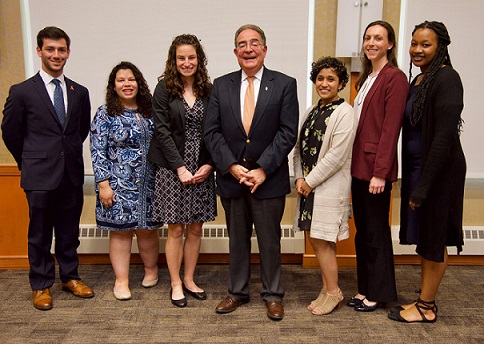 Findings related to how the UMB can impact gun violence in Baltimore were released by this year's President's Fellows.
---
Jessica Egan, a bedside nurse for seven years who is pursuing her doctorate in nursing practice from the University of Maryland School of Nursing, said she applied for the fellowship as a way of trying to address the impacts of violence she sees as a working nurse in the city.
"I find gun violence particularly upsetting because it brings about a lot of human suffering that I feel should be avoidable," she said. "I joined this project to try to put steps in place to make sure that we are actively addressing gun violence and the suffering that comes along with it."