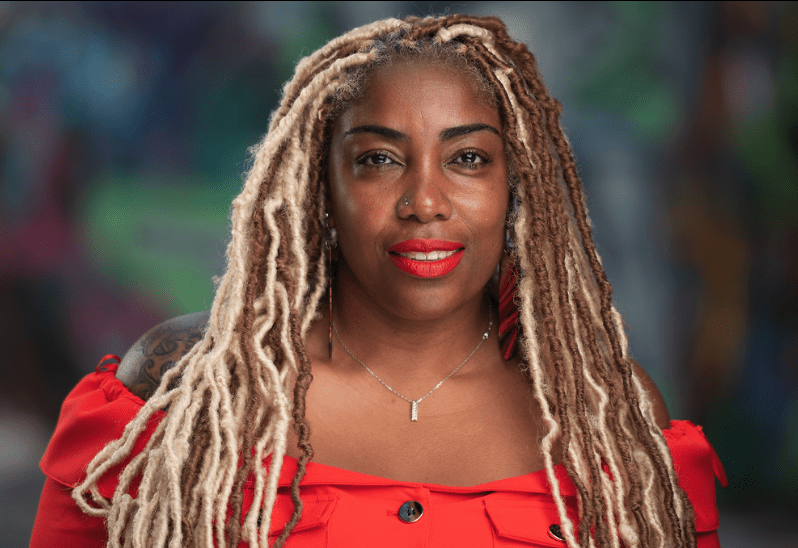 Center has provided services during the pandemic such as ensuring children had technology for virtual learning and distributing food to families. Learn more in "CATALYST" magazine.
---
The University of Maryland School of Social Work's Positive Schools Center (PSC) has lived up to its name during the pandemic, having a positive effect on the school communities it serves in Baltimore that were impacted disproportionately by COVID-19.
PSC, which falls under the Social Work Community Outreach Service (SWCOS), works with 12 community schools, staffing each with a coordinator who helps the schools build relationships with students and their families. These relationships became even more important once children were forced to turn to virtual learning when the pandemic unfolded in March 2020.
The center extended its outreach and services to make sure that children had the technology they needed to be able to attend school virtually. The coordinators dropped off devices to students, helped get free internet access when it was needed, and made sure students were able to use the technology to log into virtual learning, said Shantay McKinily, MEd, director of PSC. They also made calls and visited the homes of students who were not in attendance and provided supports to help their families overcome those challenges.
"At one of our schools, our coordinator was able to find every single student," said McKinily, a former city school principal. "So that took a huge effort to be able to locate every student and be able to figure out: What are the educational barriers? Why weren't you logging on? What do we need to do to support you?"
Bridget Wrightson, principal at George Washington Elementary, one of the community schools, said Seema Shah-Nelson, LMSW, the George Washington Elementary coordinator, met with her and her staff daily to discuss every student whom they had not seen online that day.
"She reached out individually to families that encountered the greatest barriers to attendance and provided the supports they needed," Wrightson said. "She raised funds and solicited donations for attendance incentives. She coordinated with partners to provide free internet access and technology to families and worked closely with the district office to ensure that every student had a Chromebook."
Read more at CATALYST magazine.
---
You can read the Fall 2021 issue of CATALYST magazine, which highlights the incredible work being done to help educate people about the efficacy and safety of the COVID-19 vaccines; a celebration of our new Community Engagement Center; Diane Forbes Berthoud, PhD, MA, UMB's first chief equity, diversity, and inclusion officer and vice president; our students returning to in-person learning; and much, much more at https://catalystmag.umaryland.edu/.