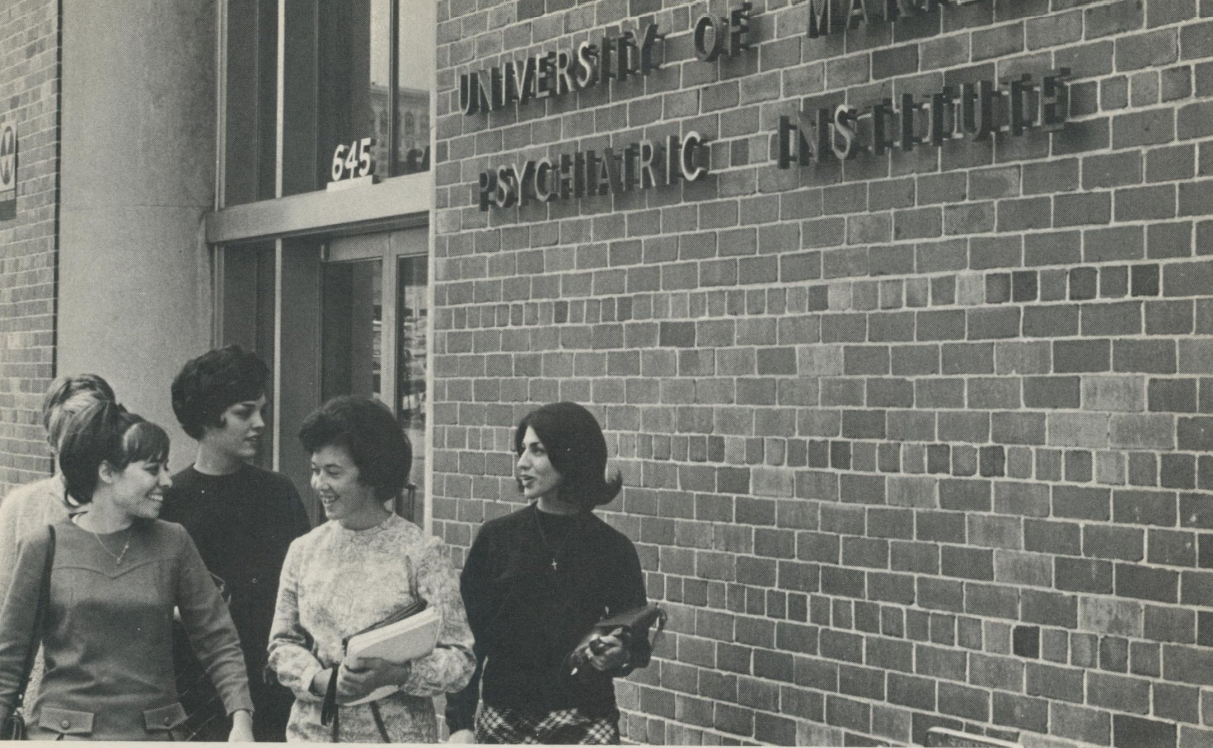 Always on the cutting edge, UMSON's psychiatric nursing program's trajectory since its founding in 1955 closely follows shifts in the health care system, public opinion, and policy.
---
Today, it is widely understood that there is no health without mental health – but it took momentous shifts in the health care system, public opinion, and policy for mental health to become better understood. The trajectory of UMSON's psychiatric nursing program, which celebrates its 65th anniversary this year, closely follows these changes in perspective and approach.
In 1955, the year psychiatric nursing became the first master's program at the School, the number of patients in public U.S. mental hospitals peaked at 560,000 people. At the time, extreme stigma and fear related to mental health was rampant. It was common to place someone with any type of psychiatric disorder – whether it was schizophrenia, dementia, or depression – into an institution. Treatments such as electroshock therapy and lobotomies were widespread.
But change was on the way, bolstered by the passing of the 1946 National Mental Health Act into law a decade earlier. The legislation made mental health a federal priority through the creation of the National Institute of Mental Health (NIMH), which undertook research related to psychiatric illnesses and called for the training of more mental health professionals. In fact, the School was awarded one of the early psychiatric-mental health training grants by NIMH, which funded psychiatric nursing students at UMSON for more than 20 years.
By the late 1950s and early '60s, mental hospitals were rapidly emptying. The first generation of antipsychotic and antidepressant medications had become available, and at the same time, community-based mental health services and nursing home systems were on the rise. Research funding led to evidence-based strategies that became the basis for further policy changes. More and more, psychiatric patients with varying levels of symptoms began being treated as outpatients, often using a combination of medication and psychotherapy. Over time, a disease-focused model moved toward a holistic model, and psychiatric services shifted from hospitals to the community.
Meanwhile at UMSON, the graduate program in psychiatric nursing stayed on the cutting edge. At the program's inception, individual faculty members worked with a small cohorts of four students for the duration of the program, and all students went through the exact same set of classes; the curriculum was soon reworked as faculty developed specializations — e.g., individual, group, family, child-adolescent, geriatric, community mental health, consultation, etc. — and taught courses in those areas. Students could pick their areas of interest, too, which set the program apart from others across the country.
In 1967, the School hosted the National Work Conference on Graduate Psychiatric - Mental Health Nursing Education, for which educators came to Baltimore to determine how best to prepare psychiatric nurses to function in community mental health centers. Around this time, psychiatric nurses from across the nation came to the School to participate in clinical workshops during the summers. In 1972, the School began offering the first psychiatric liaison nursing track in the United States, championed by Lisa Robinson, PhD, MS '65, CS-P, FAAN, professor emerita, who passed away in July 2019. In this specialty, students learned to advocate and care for the mental health needs of patients being treated for primary care diagnoses.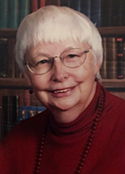 "Even when federal funding was phased out in 1979, people still wanted to come [to UMSON] because our program was so innovative and had become nationally known," recalled Ann Ottney Cain, PhD, RN, CSP, FAAN, professor emerita, at the 50th anniversary celebration of the program in 2005.
The program flourished because of faculty members such as Robinson and Cain. Cain joined the faculty shortly after the program's launch and was described as a "maverick" in her specialty of family therapy. Her leadership as an educator and clinician for more than three decades at the School led to the inauguration of the Ann Ottney Cain Lecture in Psychiatric Nursing, an annual lecture in her honor, by her friends, colleagues, and former students upon her retirement in 1994.
Cain, who passed away in February, recalled a few highlights from her tenure at the 2005 celebration: in the early days, meeting with a cohort of students in her car outside of Spring Grove Hospital in Catonsville, Maryland, since there was no dedicated office space in the building; plowing through the mud with the entire psychiatric nursing faculty to provide mental health services to those camped out in tents on the National Mall at the Poor People's March on Washington in 1968; and mounting a two-year-long campaign to support a bill allowing for confidentiality of patient records when treated by a psychiatric nurse therapist that was signed into law by the Maryland Legislature in 1990.
In 2006, the School's master's program transformed into a Doctor of Nursing Practice (DNP) specialty, now the Psychiatric Mental Health Nursing - Family (PMHNP) specialty, in which students learn an integrated approach to addressing the needs of their patients' bodies, minds, souls, and spirits.
"The specialty continues to be on the cutting edge of clinical practice," says Charon Burda, DNP, PMHCNS, PMHNP-BC, CARN-AP, associate professor and specialty director. "Our students learn behavioral health through the lifespan with a keen focus on research and best practices. They are comprehensively prepared with diverse courses and clinical skills. Elective addiction courses and interprofessional collaboration are emphasized and encouraged."
As in the program's beginnings, faculty and students work together closely and continue to maintain strong relationships long after graduation, Burda says, adding that alumni often reach out as preceptors, mentors, and advisory board members.
"Our graduates have a strong positive reputation for being competent, proactive, and empathic in the professional community," Burda says. "They are sought after for employment opportunities. Leadership and quality in education is developed and modeled in the program, and our rich history, distinguished faculty, and exemplary reputation are very fertile ground."
This year, as the School celebrates 65 years of psychiatric nursing education, it's clear that the coming decades will present a new host of challenges and innovations for this field. As mental health awareness increases and health insurance coverage expands, demand for psychiatric nurse practitioners is estimated to rise 17% by 2030. And as this need for quality care rises, UMSON-educated nurses will continue to meet the demand.
---

Shattering Silence: Clinical Perspectives on Sexual Violence 1970 - 2020
a virtual event
Thursday, Nov. 12, 5 - 6:30 p.m.
Online via Zoom
At this year's Ann Ottney Cain Lecture in Psychiatric Nursing, forensic nursing pioneer Ann Wolbert Burgess, DNSc, MS '59, APRN, FAAN, will trace the changing historical context for sexual violence over the past 50 years and explore the implications of this for current clinical practice, as well as for our understanding of both victims and perpetrators.
Also part of the event:
tribute to the life and legacy of Cain
65th psychiatric nursing anniversary commemoration
networking breakout rooms
---
Above Photo: Nursing students outside a psychiatric institute (photo from the 1967 yearbook).