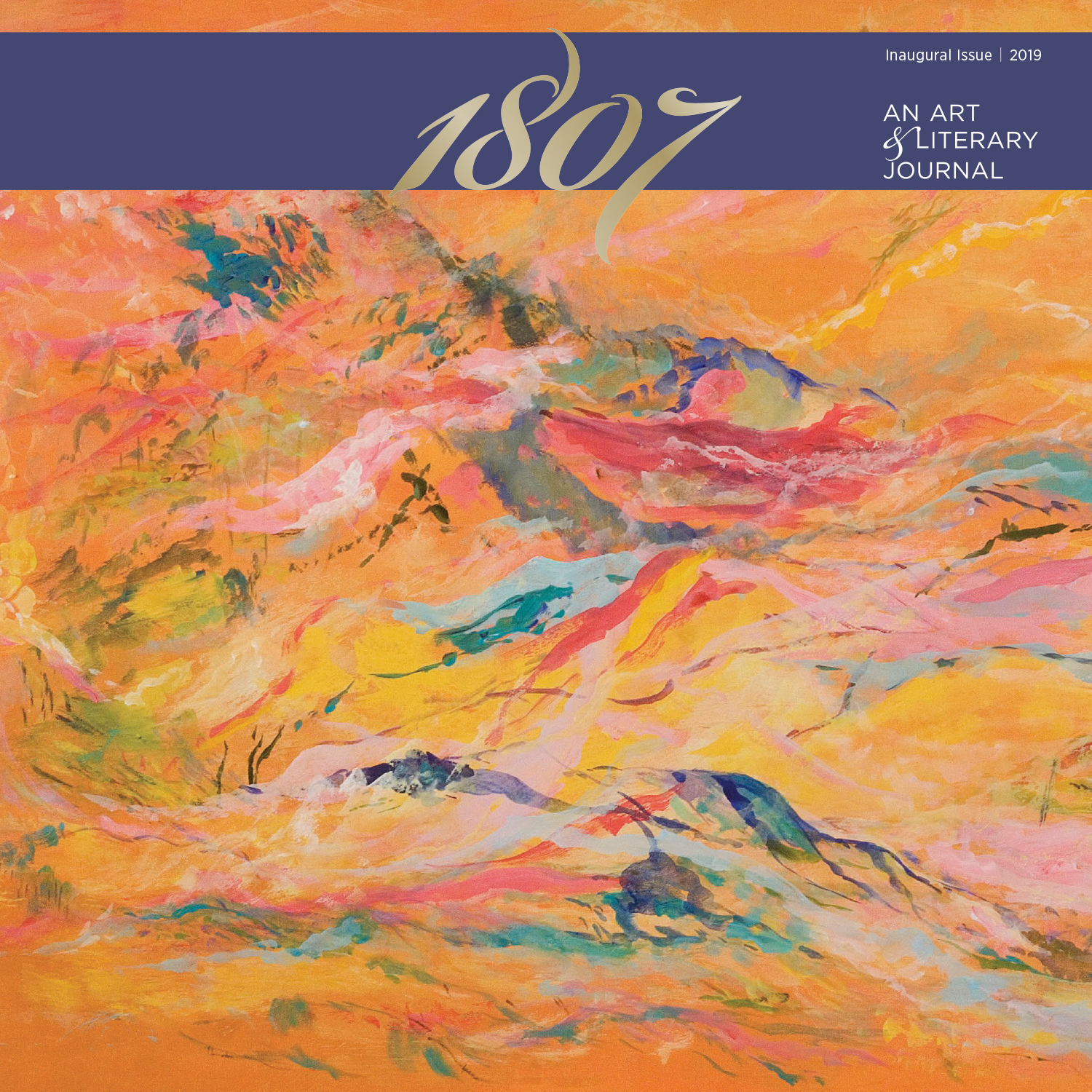 Submissions are open until Nov. 29 for the second edition of UMB's art and literary journal.
---
1807: An Art and Literary Journal is an anthology that is curated, edited, and produced by members of the University of Maryland, Baltimore (UMB) community. After a highly successful inaugural issue, published in spring 2019, UMB's Council for the Arts & Culture is delighted to announce an open call for new submissions for the second edition of 1807, which will go into production this winter.
To that end, entries will be accepted for judging this fall through Friday, Nov. 29. Items that were submitted for the inaugural edition can be resubmitted for the second edition, and the review board looks forward to reviewing new art from our talented UMB community.
Merriam-Webster defines art to be "the conscious use of skill and creative imagination, especially in the production of aesthetic objects."
Artists are not alone at UMB. Although many of us have busy "day jobs," there is a large number of people in the UMB community — students or alumni, Medical Center employees, Southwest Baltimore residents — who are artists balancing their creative endeavors while working or studying full time.
As an artist, where do your creative talents lie? How do you express your "inner Monet"? If you are a person who cannot wait to get home from work to "work" on your special project or long for the weekends to spend time creating your art, please consider submitting to 1807. The short narrative you penned, the jewelry you crafted, the clay you sculpted, or the image you photographed makes you a candidate for publication!
"The goal of the publication is to promote the artists in the UMB community and to create more engagement between the UMB and Southwest Baltimore communities," says Council for the Arts & Culture founder and chair Jennifer Litchman, MA, senior vice president for external relations and special assistant to the president. "The journal also will serve as a recruitment tool for faculty, staff, and donors."
1807 strives to encourage members of the UMB community to express themselves creatively through art and the written word. The annual journal showcases the talents of our faculty, staff, students, alumni, and the broader UMB community and neighbors in the visual arts (painting, drawing, photography), other art mediums (sculpture, clay, metal, glass, textiles, jewelry, wood), and the written word (short story, essay, poetry). 1807 seeks high-caliber, unpublished works that broadly and creatively relate to the council's themes of social justice, health, healing, the mind, and the body.
"The council was thrilled this past year to publish the University's first-ever art and literary journal," Litchman says. "As we prepare for the creation of our second journal, we hope those inspired by the first will submit their works of art for our second edition."
Reiterating the invitation last spring from UMB President Jay A. Perman, MD: "If you're interested in sharing what makes your life fuller, what kindles your creativity and feeds your passion, I ask you to submit your work for publication."
Visit www.umaryland.edu/arts-journal/ to learn more and find additional details about submission instructions and other parameters. As noted above, the deadline for submitting is Nov. 29, 11:59 p.m. Please note that submitting is free, entries can be made online only, and submission does not guarantee publication.