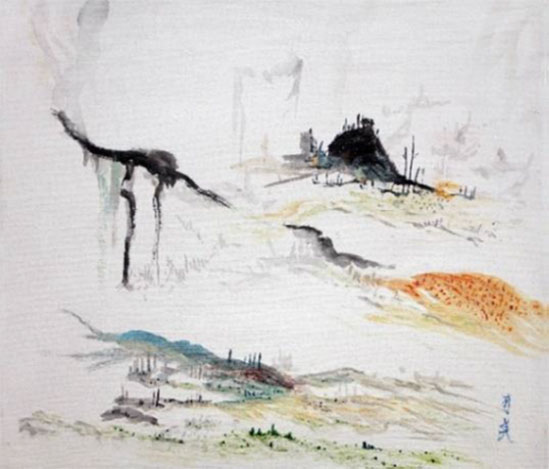 Throughout the past 21 years, the library's Frieda O. Weise Gallery has hosted numerous exhibits of paintings, sculpture, and photography, as well as various traveling exhibitions.
---
The Health Sciences and Human Services Library (HS/HSL) has featured works by local, regional, and national artists, including University faculty, staff, and students.
After exhibiting in the Weise Gallery, many artists generously donate a piece of art to the library's permanent collection.
The library has more than 20 pieces of donated art, which you will find displayed throughout the public spaces of the building. The most recent piece added to our collection, Yumi Hogan's "Quiet Rising 1," hangs on the first floor.
Take a minute to appreciate art. It enriches our everyday experience.