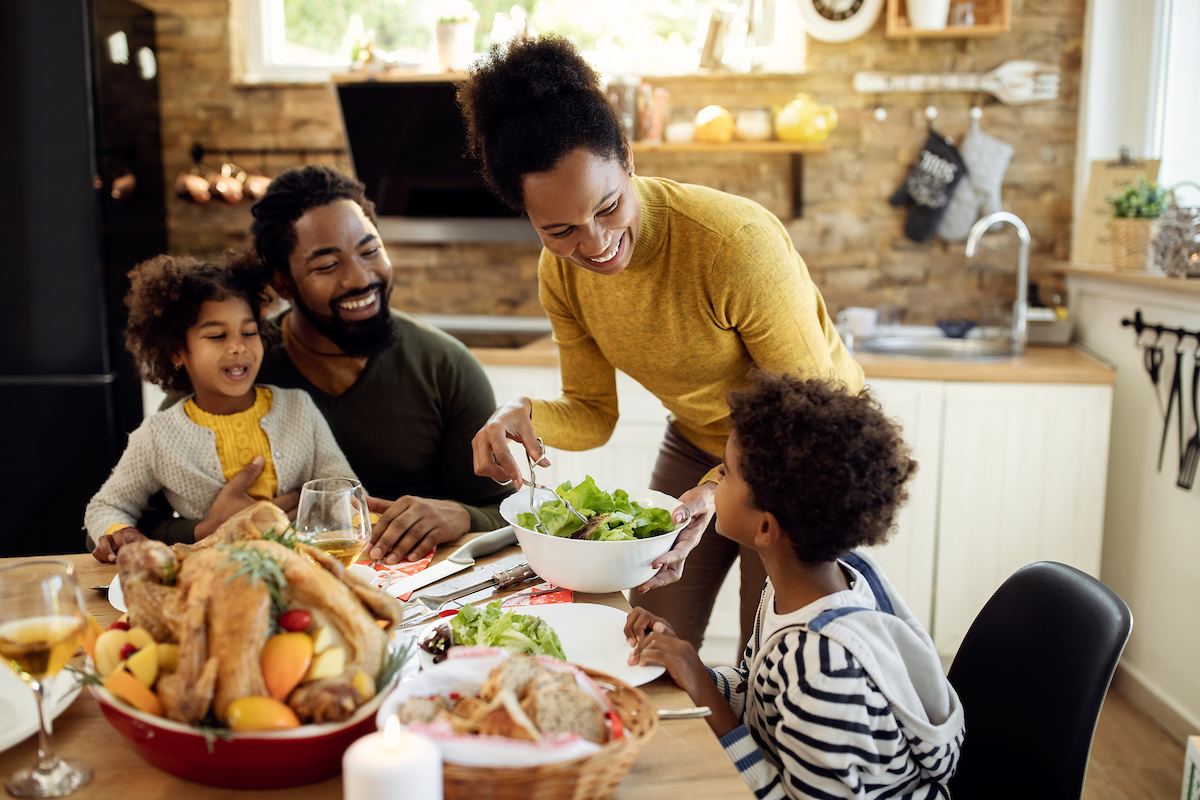 The University of Maryland Medical System offers tips and suggestions on how to enjoy the holiday while keeping yourself and your family healthy and safe during the pandemic.
---
As turkey day fast approaches, many are wondering what Thanksgiving COVID-19 safety strategies they can employ to enjoy the holiday.
See what you can expect from Thanksgiving 2020 and how you can keep your family safe, with these tips courtesy of the University of Maryland Medical System.
Thanksgiving Travel in 2020
In the past, Thanksgiving travel has always been a given. Families would regularly visit distant relatives or friends or host gatherings for loved ones coming into town from far and wide.
Unfortunately, traveling increases your chances of contracting coronavirus. It also can increase the spread from one community to another.
On Nov. 5, the state of Maryland renewed its travel advisory. Marylanders should avoid travel to and from states with a 10 percent positivity rate or higher. If you choose to travel to or from states above that threshold, you must get tested and self-quarantine before returning.
Safest Travel Choice
From what we know about how the coronavirus spreads, the safest choice is to stay home when you can — even on Thanksgiving. This is especially important if you or someone you love is at high risk of severe symptoms from the virus.
You also shouldn't travel if you're feeling sick, exhibiting coronavirus symptoms, had a positive coronavirus test, or were exposed to someone with the virus.
Highest-Risk Travel Choice
If you do travel, especially to spend Thanksgiving with people you don't live with, be aware that this is a high-risk activity. Staying home or in your local area during Thanksgiving 2020 is highly recommended.
If you must travel, you can reduce your risk if you:
Travel in a car only with people you live with instead of using public transportation.
Limit or completely eliminate stops in public places, if possible. This includes rest stops, restaurants, and gas stations
Avoid being a house guest in someone else's home and instead rent a house, cabin, or hotel room and stay only with people from your own household
Things to Do
There are many ways that Marylanders can celebrate Thanksgiving during the pandemic, but each activity comes with its own level of risk. Take these risk levels into account when determining how you want to celebrate the holiday.
Here is how the Centers for Disease Control and Prevention (CDC) has ranked things to do on Thanksgiving based on their risk level:
Medium-Risk Activities
The CDC considers the following Thanksgiving activities to be medium risk:
Hosting an outdoor dinner with people who live nearby, maintaining social distance whenever possible and wearing a mask when closer than 6 feet from another person. (Note: Some districts in Maryland have limited gatherings to 10 people or fewer, so check your local regulations to ensure that you are gathering legally.)
Visiting a pumpkin patch or orchard while maintaining distance, wearing masks and sanitizing hands before touching produce.
Attending a small sporting event outdoors where social distance can be maintained.
High-Risk Activities
The CDC considers the following Thanksgiving activities to be high risk:
Attending a large gathering with people you don't live with, especially if the event is indoors.
Going to crowded outdoor events, such as parades or races, or large indoor events.
Drinking alcohol or using drugs, which can lower inhibition and increase risky behaviors.
Safe Activities
Searching for some low-risk activities to do on Thanksgiving 2020? Here are some ways to feel close to your friends and family without sacrificing your holiday spirit:
Host a Small Gathering for Your Household
Thanksgiving holiday often involves attending dinner with extended family, but 2020 provides an opportunity to keep things intimate. Having a traditional Thanksgiving dinner with people you live with is the safest way to take part in the holiday tradition.
Have a Virtual Dinner
If you want to enjoy the feel of a large holiday gathering without the risk, consider hosting a virtual Thanksgiving dinner. Set up a laptop at the dinner table and dig in while enjoying great conversation with your loved ones!
You can also host video calls before or after dinner so that you can have more intimate conversations with people you love as well. Be sure to think about inviting someone who might be alone for the holiday to your virtual gathering.
Get Creative with Sharing Food
One great way to stay connected with your loved ones is by making food for them, swapping recipes, or hosting a video tutorial on how to make the favorite Thanksgiving dishes they might be missing this year.
If you choose to get food delivered, use a contactless delivery option for the least amount of risk.
Enjoy a Virtual Game Night
Want to keep the party going even after your plates are clean? Invite your loved ones to take part in a virtual game night. Charades or trivia can easily be played over the video call service of your choice, while also inspiring lots of laughter!
If your family and friends are tech-savvy, there are also endless numbers of multiplayer games that can be played online to keep the fun going.
Enjoy Events from Home
Thanksgiving dinner is the highlight of the holiday, but many families also enjoy numerous events on the day as well, ranging from local parades to football games.
Skip the risky crowds and enjoy your favorite festivities from the comfort of your own home. Many television networks broadcast national Thanksgiving events, while some smaller networks may even cover your local happenings.
Shopping on Black Friday
For some families, going shopping on Black Friday is a family tradition and an easy way to gear up for upcoming winter holidays. However, going shopping in-person is considered a high-risk activity by the CDC.
This is even more true on Black Friday, when people flock to stores to snag the best deals. Skip the crowded stores this year and stick to shopping online.