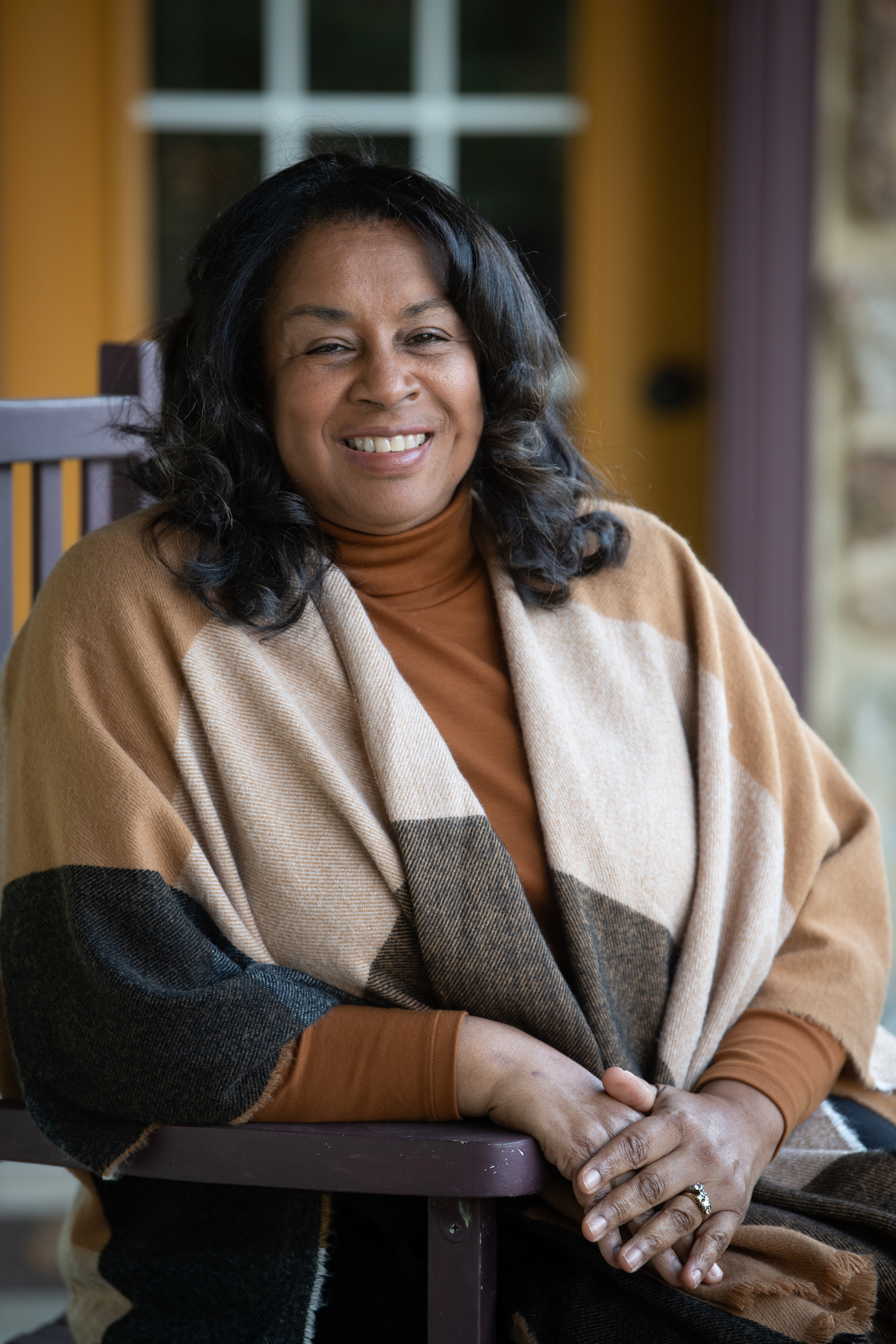 With leadership and patience, associate director of registration played key role in digitizing decades' worth of student admission and registration papers in project nicknamed "Filemageddon."
---
They called it "Filemageddon" — the process of scanning decades' worth of University of Maryland School of Nursing (UMSON) student admission and registration files and organizing them onto a digital platform. It was a laborious and complex project requiring a steady hand of leadership and, above all, patience.
UMSON had the right person for the job in Cindy Pumphrey, MS, according to her supervisor, Lori Harris, MA, director of the Office of the Registrar and Student Placements at UMSON.
"You've heard of the patience of Job. Well, Job would admire Cindy's patience," Harris says of Pumphrey, who recently was promoted to associate director of registration. "She was a real trouper with that project, spending so much time going through old files in the basement of UMSON. All of those files used to haunt me, but now I can sleep better. Cindy took it over, and she just stuck with it. She did a wonderful job.
"During her tenure at the School of Nursing, Cindy's organizational abilities and work ethic have translated into improved services for faculty and students. Cindy is doing great things for our school."
Harris was among the participants who surprised Pumphrey in a Zoom teleconference Nov. 17 with news that she had been chosen as the University of Maryland, Baltimore's (UMB) October Employee of the Month. UMB President Bruce E. Jarrell, MD, FACS, delivered the news to Pumphrey, who thought she was attending a virtual meeting of UMSON registration staff.
"No, this isn't another boring Zoom meeting," Jarrell said with a smile. "It's a meeting about you. Your colleagues have so many good things to say about you, and this is a well-deserved honor for all of your hard work."
Harris was joined by UMSON Dean Jane M. Kirschling, PhD, RN, FAAN, and Larry Fillian, MEd, associate dean of student and academic services, in singing the praises of Pumphrey, who joined the school five years ago after working for the University of South Florida in Tampa.
Speaking about "Filemageddon," Pumphrey noted that there were nearly 100 storage boxes filled with papers, some of which went as far back as the 1930s, and there were records from the 1800s on microfiche. More than 3 million pieces of paper were scanned during the process, she said. "That was no small feat," Kirschling said.
Fillian said that when he arrived at UMSON in 2016, the registrar's office was working with half-paper, half-electronic records and was starting to make the transition to being fully digital.
"I've seen a transformation of our registrar's office in the past four years, and that's a tribute to people like Cindy," he said. "I know that the improvement in file processing certainly has cut down on students' frustration and improved their overall satisfaction."
Pumphrey was a key player in two other projects, moving paper registration forms into web-based portals through ImageNow and managing Degree Works, a degree audit system that shows students their academic progression and what classes they must take to fulfill their degree requirements.
"Cindy has taken on a huge responsibility for those three transformative projects," Harris said. "She took a deep breath and plunged right in with no hesitation. Her superlative work ethic is always clearly on display."
Referring to Degree Works, Harris said, "Students can go to the UMSON website to see the forms, read their purpose, and receive communication for every step of review. Faculty can now access forms from any web-connected computer. No one wonders, 'Hmmm, where did I put that student's file?' Students and advisors jointly access the same degree requirements and plans of study."
Like a majority of UMB employees, Pumphrey has been working from home during the COVID-19 pandemic, and she's had to juggle many job responsibilities while helping to care for her 5-year-old grandson and monitor his virtual learning.
"I'm wearing so many hats right now and our office is swamped with work, but we all roll up our sleeves and get the job done," says Pumphrey, who will receive a letter of commendation, a plaque, and $250 in her next paycheck as Employee of the Month rewards. "I certainly haven't done these projects by myself. It's an amazing team effort, and the whole School of Nursing chips in.
"And that's why I really love my job, because of the people I work with. We are a great team with a common goal, which is to serve the students. To be recognized for my work, it's such a shock and such a humbling experience. I'm so happy to work at the School of Nursing. God put me here for a reason. I'm where I'm supposed to be."