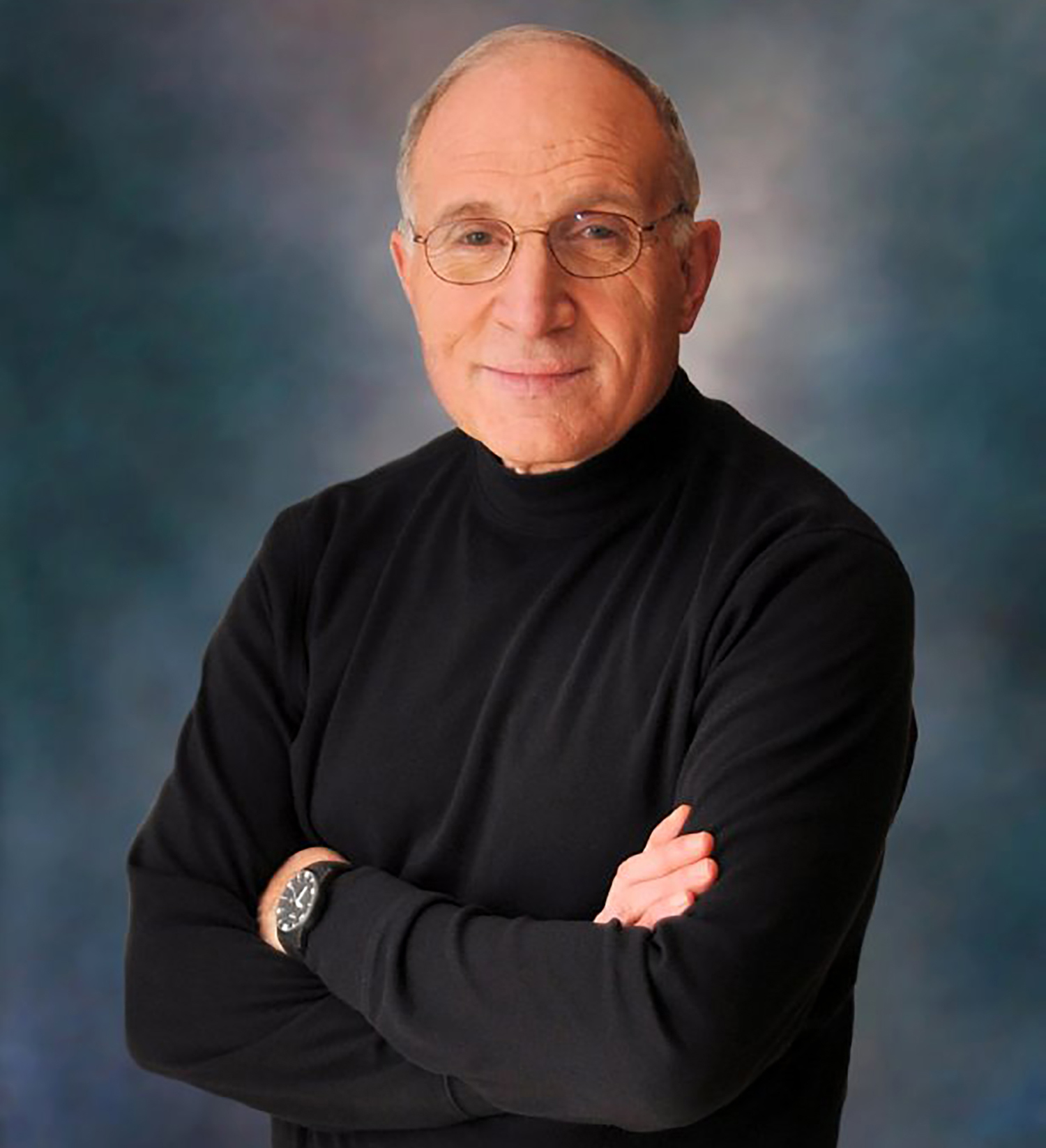 School of Medicine alumnus' renowned career in pharmacology has spanned the fields of academia and industry.
---
During the month leading up to UMB's commencement on Thursday, May 16, The Elm will feature stories on the ceremony's keynote speaker, honorary degree recipients, marshals, student remarker, and more. For more information, go to UMB's Commencement 2019 website.
Today: Honorary Doctor of Science Recipient Philip Needleman, PhD '64, MS
---
Philip Needleman, PhD '64, MS, is an internationally renowned pharmacologist whose career has spanned the fields of academia and industry and whose drug research and discoveries have helped ease pain for millions of people. Yet in discussing his accomplishments of the past half-century, Needleman deflects praise and says he's the one who has benefited.
"I think I've lived a privileged life," says Needleman, former research scientist, professor, and Department of Pharmacology chairman at Washington University School of Medicine (WUSM) in St. Louis. "I was part of an institution at Washington University that nurtured my scientific curiosity, and then, with National Institutes of Health support, I got to experience the joy of the research hunt and the pleasure of seeing its widespread clinical application."
Needleman remains affiliated with WUSM as an emeritus trustee and chair of the school's National Council advisory board, but he also finds time to serve one of his alma maters, the University of Maryland School of Medicine (UMSOM). He's a member of its Scientific Advisory Council, which provides advice on the school's research portfolio, programs, and plans, as well as guidance and support for faculty presenters at its annual Festival of Science.
On May 16, Needleman will be rewarded for his UMSOM service and lifelong contributions to medicine by receiving an Honorary Doctor of Science degree from the University of Maryland, Baltimore (UMB) during its commencement ceremony.
"Dr. Needleman's distinguished and exemplary career in biomedical research and development has led to the introduction of new therapeutic drugs that have extended and improved the quality of life for millions of people around the world," UMB President Jay A. Perman, MD, said in his nomination. "His lifetime of contributions to medical research have advanced the trajectory of medicine and science to the benefit of our local, national, and global communities while elevating the reputation and prominence of the University of Maryland School of Medicine."
Needleman is best known for his research and development efforts in the 1990s that led to the breakthrough discovery of the anti-inflammatory medicine celecoxib (brand name Celebrex). He also has been recognized for his work on organic nitrates, blood pressure regulation, and the discovery of atrial natriuretic factor, the molecule that conveys information from the heart to the kidneys.
Needleman says he is thrilled to be receiving the UMB honor and complimented E. Albert Reece, MD, PhD, MBA, who is dean of UMSOM, the John Z. and Akiko K. Bowers Distinguished Professor, and UMB's executive vice president for medical affairs.
"I've been most impressed with Dean Reece's leadership and execution of a plan of excellence for the University of Maryland School of Medicine," Needleman says. "As an alumnus, I've had the pleasure of seeing significant changes at the school through the years, so I was flattered and delighted when informed about the honorary degree."
As a member of UMSOM's Scientific Advisory Council, Needleman says he's happy to follow the lead of chair Ralph Snyderman, MD, as the group meets annually to review a major scientific and clinical area selected by the school for intense analysis at the Festival of Science.
"We try to give hard-nosed feedback on the presentations and make suggestions for further support or improvement or to identify complementary opportunities," Needleman says. "There are follow-up feedback responses and interactions. I've been quite impressed with the institutional openness and responsiveness at UMSOM."
Needleman earned his bachelor's and master's degrees in pharmacology from the Philadelphia College of Pharmacy before receiving his PhD from UMSOM in 1964 and moving on to WUSM, where he says he found "an institutional environment committed to scientific and clinical excellence. The atmosphere was collegial and multidisciplinary, with supportive core facilities and outstanding graduate and postdoctoral trainees."
He spent 25 years there before shifting into industry, where he could focus on drug development. He became senior vice president of Monsanto in 1989 and president of Searle Research and Development in 1993. He also served as senior executive vice president and chief scientist of Pharmacia, a pharmaceutical and biotechnological company, from 2000 to 2003, before rejoining WUSM as an associate dean.
Needleman has been elected to membership in a number of esteemed organizations, including the National Academy of Sciences, the National Academy of Medicine, and the American Academy of Arts and Sciences. He also has received many prestigious prizes and awards, including the American Heart Association's Research Achievement Award, the Industrial Research Institute Medal, and the American Pharmacology Society's John J. Abel Award.
In February 2019, Needleman and his wife, Sima, committed $15 million to two new centers at WUSM that are dedicated to advancing research into the chronic diseases of aging — the Philip and Sima Needleman Center for Autophagy Therapeutics and Research, and the Philip and Sima Needleman Center for Neurometabolism and Axonal Therapeutics.