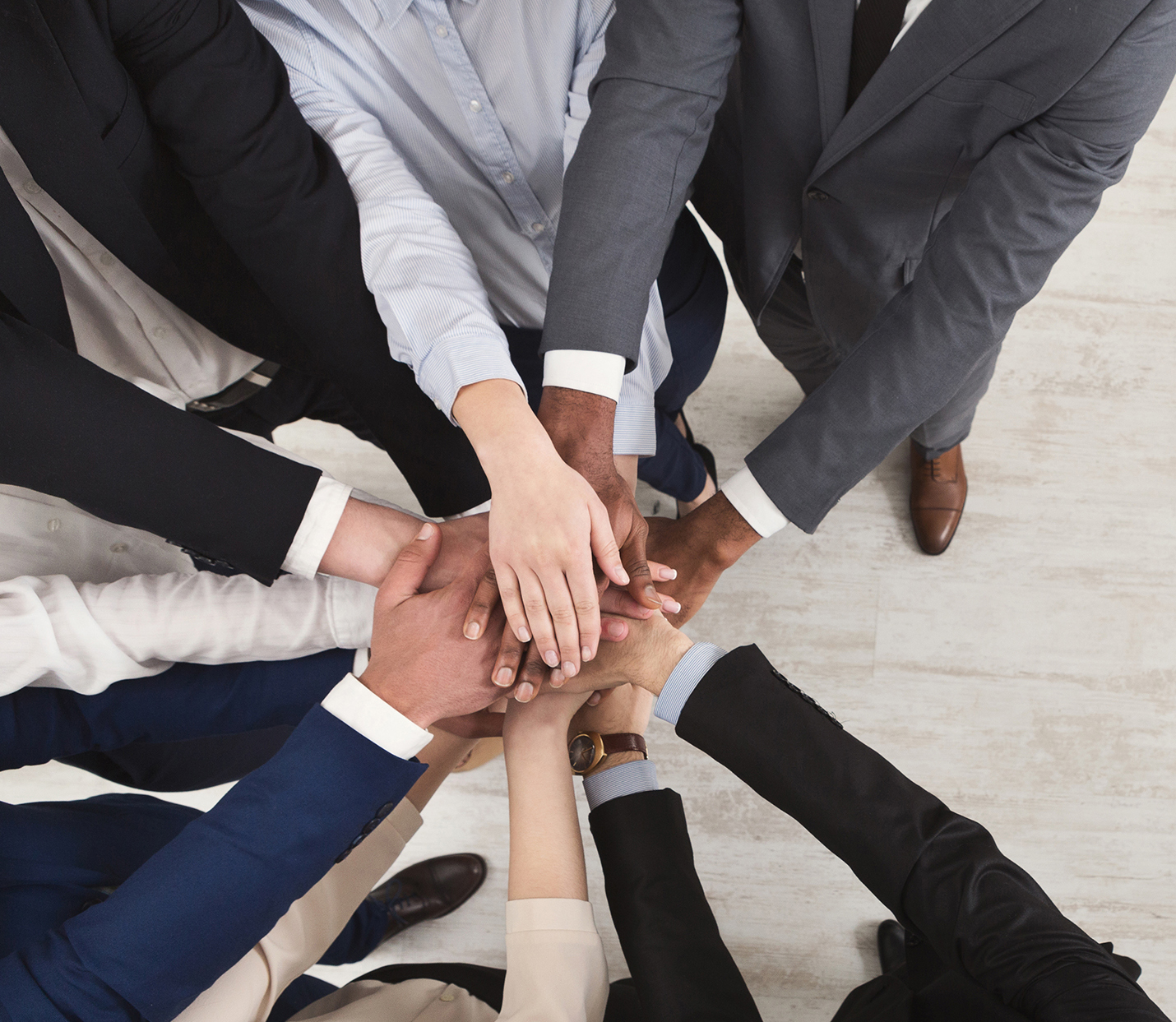 Diversity Advisory Council effort promotes inclusion, networking, professional development, core values, and more.
---
In a grassroots effort to empower and promote an inclusive environment among faculty and staff, the University of Maryland, Baltimore (UMB) President's Diversity Advisory Council (DAC) has introduced DAC Affinity Groups. One of the primary goals of forming such groups among faculty and staff is to link them to a common ideology and purpose.
"DAC Affinity Groups provide a space in which faculty and staff can explore experiences or topics of shared identity, reduce a sense of isolation or discomfort, and provide an environment where all feel comfortable to be themselves," said Elsie Stines, DNP, CRNP, assistant vice president of special projects and initiatives in the President's Office and DAC chair.
This opens up opportunity for UMB colleagues to network as well as strengthen recruitment efforts, retention, and advance forums for professional development.
Apart from the personal and professional developments, the collective efforts made by the affinity groups also will seek to achieve the University's goal of diversity and inclusion.
"Affinity groups are an important part of UMB's diversity initiatives because they promote the development of support networks that nurture diverse faculty and staff and add vibrancy to our community," said Flavius Lilly, PhD, MA, MPH, associate vice president of academic and student affairs and a DAC committee co-chair. By providing an inclusive space to instill camaraderie, the goals converge to get faculty and staff in tune with UMB's core values.
"The DAC Affinity Groups will support UMB's core values by creating civility through embracing diversity and inclusiveness," Stines said.
Each core value will be addressed by the activities involving DAC Affinity Groups. Whether that be providing leadership development opportunities or advancing excellence in UMB's approach to fostering diversity and inclusion, DAC Affinity Groups are designed to move those core values across the University and in the professional workplace.
"Additionally, affinity groups contribute to many of our core values by collaborating to bring new programs and events to campus, sharing knowledge about the unique attributes of diverse groups and more," Lilly noted.
There are no limitations to the number of DAC Affinity Groups that can be created, but the groups must ensure that they remain active by developing social and professional events, workshops, and general body meetings. The initiatives can stand alone or be joint partnerships with internal and external organizations.
"While there are guidelines to the DAC Affinity Groups, we are not prescribing any composition or format," Stines said.
In addition to supporting the core values, the affinity groups are in alignment with the University's 2017-2021 Strategic Plan. Learn more about DAC Affinity Groups and how to join by visiting the link below.