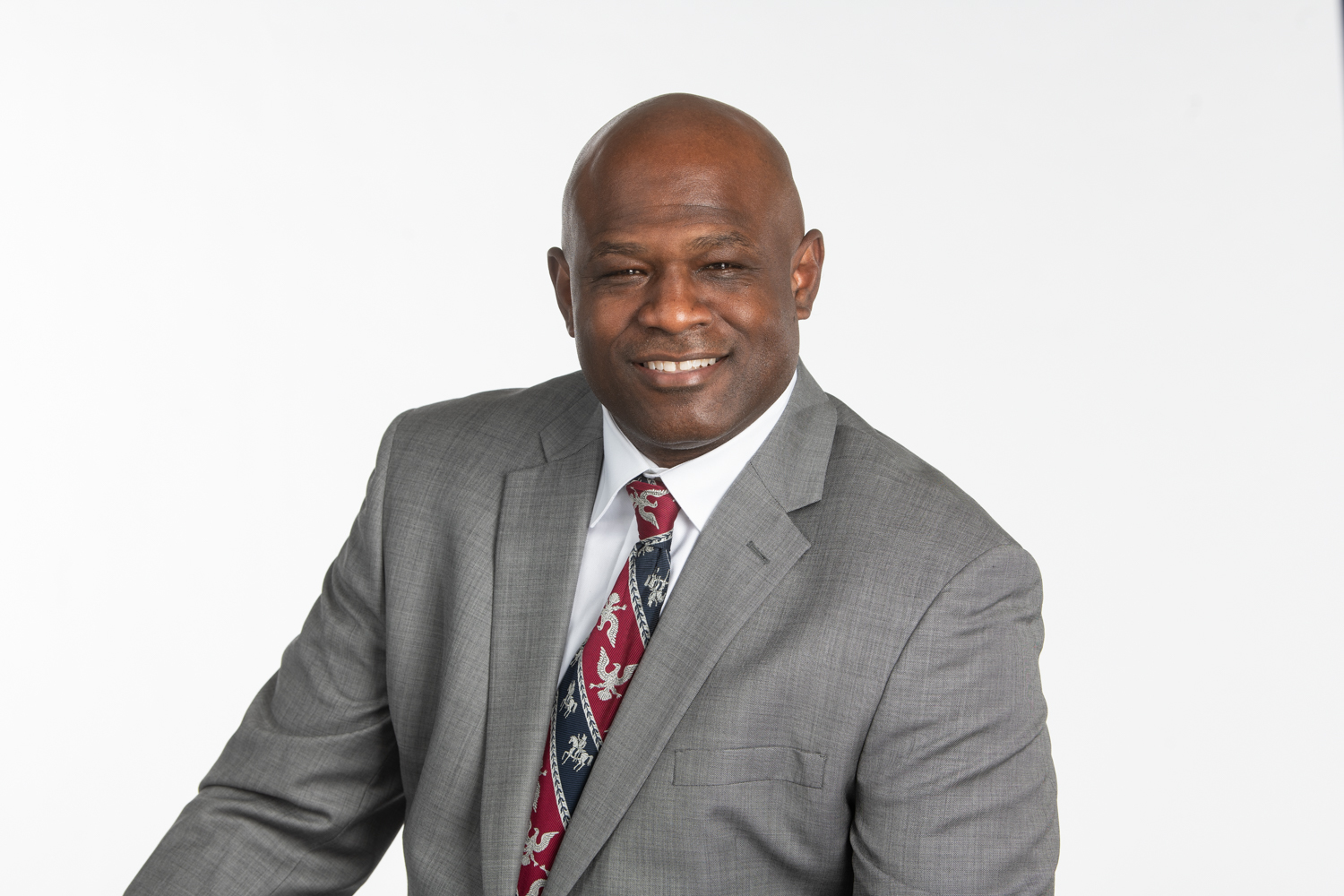 Chief development officer uses his relationship-building skills to raise funds, attract new UMB Foundation trustees, and boost giving and alumni relations at Graduate School.
---
This is the latest in a series from the University of Maryland, Baltimore's Diversity Advisory Council (DAC) highlighting a student, faculty, or staff member. Read previous DAC Spotlights.

---
Kyle Locke, MS, spent a good portion of his early professional career building meaningful relationships managing world-class professional athletes for global athletic brand FILA USA and coaching Division I college basketball. From these experiences, he quickly learned the value of relationship-building and the impact it has on our community.
"Relationship-building has been the secret sauce to my success, whether it's managing professional athletes, coaching/recruiting basketball players, or soliciting donors," he says.
After leaving a successful career in sports, Locke applied his relationship-building skills to the field of philanthropy as he transitioned to fundraising. Arriving at the University of Maryland, Baltimore (UMB) in 2017, he simultaneously served as a major gift officer with the Office of Philanthropy and the lead fundraiser for the Graduate School. He is lauded for his ability to connect donors to causes they are passionate about as he works with some of the most influential people in Baltimore.
In this unique role, Locke spearheaded several impactful fundraising initiatives, including finding resources to start a Police Athletic/Activities League (PAL) chapter in collaboration with the UMB Police Department.
"In today's unprecedented times, it is extremely important that we find a way to bridge the social gap between law enforcement and our communities of color," he says. "The UMB PAL is a step in that direction, thanks to the power of philanthropy."
Locke has also built upon his relationships to help introduce eight new members to the UMB Foundation Board of Trustees. Each one of these stellar individuals, who include Pro Football Hall of Famer and Baltimore Ravens legend Ray Lewis, FILA North America President Jennifer Estabrook, and computer tech entrepreneur Luke Cooper, brings a unique perspective that will help advance the mission of the University.
"I am extremely excited about the addition of these individuals, and I thank UMB for allowing me to be a part of the selection process," Locke says.
Now as the chief development officer (CDO) of the Graduate School and the only minority among the group of CDOs, Locke has made a significant impact in many areas within the University community. In this new role, he is responsible for overseeing development operations for the Graduate School, which includes planned giving, annual giving, alumni relations, corporation/foundation giving, and major gifts.
"The Graduate School is currently building its development program with the support of the central philanthropy office and the wonderful people of the Graduate School faculty and staff," he says.
Before arriving at UMB, Locke served as the director of annual giving/assistant athletic director at Coppin State University for six years. During that time, he helped develop a comprehensive annual appeal program with a high degree of customization and emotional appeal; analyzed statistical data based on the results of the appeals; and identified major gift prospects from the annual fund donor pool. Before transitioning to higher education fundraising, he served as a collegiate basketball coach for various universities over a 14-year span.
Locke earned his bachelor's degree in business economics and his master's degree in continuing adult education from Coppin State.