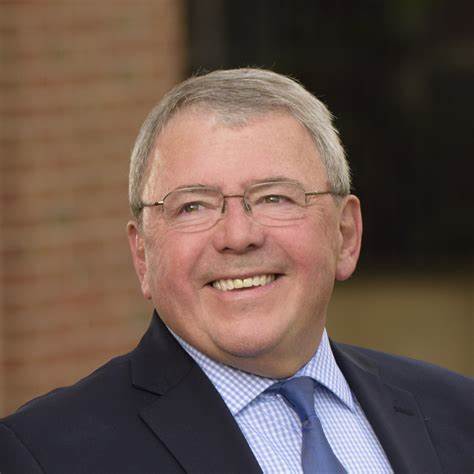 Paragon Bioservices founder has provided significant funding in support of the school's mission.
---
Marco Chacón, PhD, is the founder and former CEO of Paragon Bioservices, Inc., which became Paragon Gene Therapy after it was acquired recently for $1.2 billion. The contract research and drug and vaccine manufacturing organization located in the University of Maryland BioPark is still located in the Baltimore area and growing.
After departing Paragon in 2017, Dr. Chacón joined the University of Maryland, Baltimore (UMB) as assistant vice president of industry alliances but left the post in September 2019 to head up his new company, IRAZÚ Bio-holdings. The firm provides consulting for biotechnology companies and is located in the BioPark.
Dr. Chacón was incredibly generous to the Graduate School in 2019. He gave $280,000 to establish the Alicia and Yaya Global Fellowship Program. The program is designed to enhance global learning experiences, foster relations between UMB and institutions in Costa Rica, and to support innovation to improve health. The fellowship Program supports current doctoral students, post-master's degree students, and post-doctoral degree fellows. Fellows from Costa Rica will spend a year in Baltimore, and fellows from UMB will spend a year in Costa Rica at the University of Costa Rica, our partner institution.
The impact of Dr. Chacón gift to the Graduate School is tremendous. We anticipate in a post-COVID-19 world that the fellowship program will deliver new advances in global health, bench science, and social innovation with highly desirable international collaboration with the University of Costa Rica.
Dr. Chacón has a long history with the Graduate School including the employment of our graduates at Paragon Bioservices. Over the past five years, he has been an advocate for the Graduate School as it has transitioned its mission to begin serving post-traditional students who are in their professional careers and looking for continuing education and master's degrees that are accessible. He is a continuous presence at notable Graduate School events including the Centennial Anniversary Celebration of the founding of the school and annual convocations.
Dr. Chacón also is a leader and a trusted mentor regarding the strategic direction of the Graduate School. He serves as chair of the Graduate School Advisory Board and graciously offers his perspective and guidance to senior officials in the Graduate School. He also serves more broadly as a member of the UMB Foundation Board of Trustees.
In 2020, amid the COVID-19 crisis, Dr. Chacón donated $25,000 to the Graduate School Student Emergency Fund, which has been of significant support to students facing financial difficulties because of the virus' impact. His donation made an immediate impact for one student in particular, allowing him to maintain his high-speed internet service after being laid off from his job. The student needed the service to complete his history and physical clinical rotation online. Dr. Chacon's contribution allowed the student to pay his utility bill as well.
"Dr. Chacón is the epitome of what one can achieve personally and professionally through graduate education. We are fortunate that he continues to support our mission with his gift of time, energy, friendship, and philanthropy." - Dr. Roger J. Ward, JD, MSL, MPA, Interim Provost, Executive Vice President, and Dean, Graduate School.