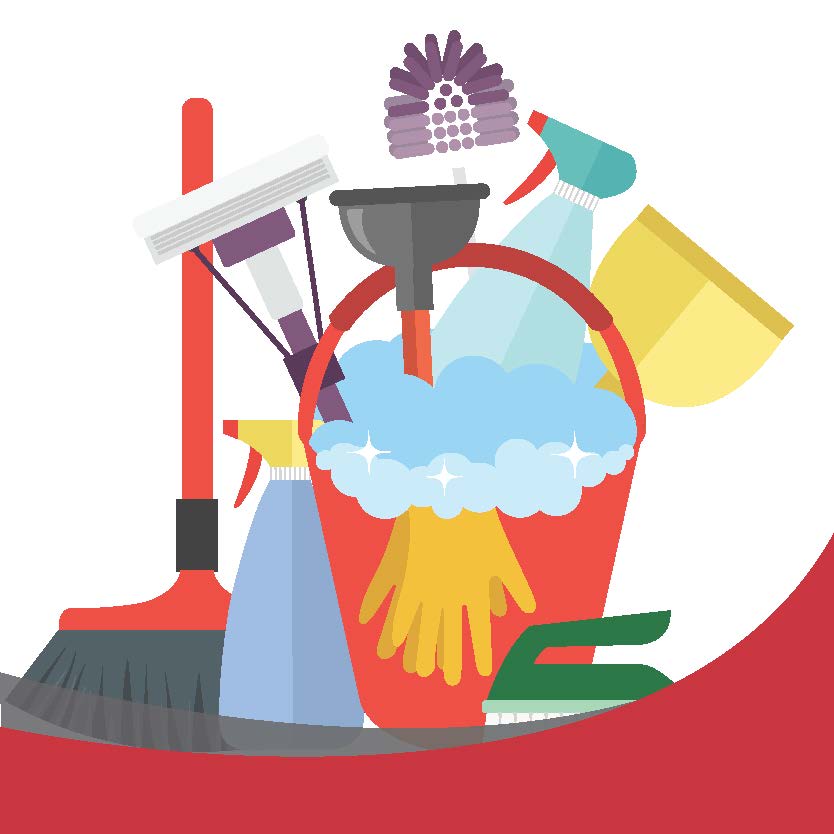 Splitting off from Maintenance and Operations, UMB's Housekeeping Department will now be referred to as EVS Custodial Services.
---
The Housekeeping Department has been part of the Maintenance and Operations group at the University of Maryland, Baltimore (UMB) for many years and has grown to include more than 180 staff members who work diligently each day to preserve the interior appearance of UMB facilities.
Because of the complex nature of custodial services operations, a separate department, named Environmental Services (EVS), has been created. Housekeeping is now referred to as EVS Custodial Services.
This department reports to Nazanin Fouladi, assistant vice president for facilities and operations, and Denise J. Meyer, a newly appointed interim associate director.
The split from Maintenance and Operations is one that has given the department a sense of individuality and increased purpose.
"Change is necessary, and we cannot become what we want to be by remaining what we are," Meyer says.